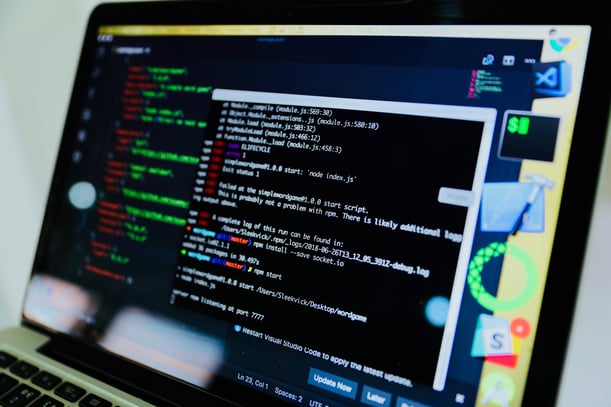 Logistics is an all-encompassing term for a wide array of operational backend processes. This means it can be a challenge to find software that comprehensively pulls together all of your logistics needs and activities to a single platform. It's especially challenging because logistics management system software is a niche and growing field, and operations managers are only just beginning to realize how critical this technology is to the supply chain.
But looking for logistics management software shouldn't be a complex process. The goal of this technology is to make your business simpler, not harder.
So how do you find and select the best logistics software for your business?
Below are the 6 things you should look for when you're choosing logistics software:
Functionality
Technology is the wave of the future. Automation can drastically increase efficiency and productivity, but only if it's effective technology. You want your logistics software to be user-friendly with a simple, clean, easy-to-use interface. From dashboards to reporting to integration, functionality has to come first.
The best way to determine the usability of a software is to test it. See if the company allows for a free or low-cost trial period so you can get a feel for how the tech functions in real-time with your business. You may also want to read testimonials or reviews to see what other customers are saying about the software.
Customization
No two logistics departments are alike, and each supply chain has its own unique needs. So you want a software that is customizable based on your business's requirements.
During the consultation with LTX Solutions, you tell us which areas of your supply chain cause you the greatest stress. Then, we help tailor your transportation management software and customer service solutions accordingly.
The goal is to make you more efficient and client-friendly—and that starts with streamlined, targeted logistics technology.
Services
What services does the company offer? Are they technical experts and logistics professionals? Do they operate in a specific niche of the transport market, like inventory or last-mile?
You want to be aware of the specific services and features that your logistics software company offers. Before you even start shopping, you might want to create a list of your operational needs, so you can narrow down your search based on relevant logistics services.
At LTX Solutions, we combine customized software solutions with physical transportation services. This streamlines your operations by handing you an all-inclusive transportation package.
Some of our services include:
• Contract negotiations
• Auditing
• Consolidated invoicing
• Carrier payments
• API integration
• Freight management software
• Custom IT solutions
• Data reporting and analytics
Data Analytics
Your logistics software should offer simple data analysis and reporting. You want to be able to pull reports whenever you need to for your business management. The more in-depth the data available to you, the better you can optimize your logistics process. This saves time, money, and resources that you need in order for your department or business to thrive.
You also want your software to automatically consolidate your data. The foundational purpose of a logistics management system is to merge all operations on one platform for a unified business. But not all software has the capacity to handle every aspect of the supply chain as well as different transportation management, like FTL, LTL, parcel, and international.
LTX Solutions offers cloud-based reporting tools with micro-level insight into your supply chain—all with the click of a mouse, accessible on any device. These metrics go down to the most intricate level to provide you with the most comprehensive analysis available in the industry. Not only can you see intricate reports, but you can also reach out to our staff at any time to get advice on your metrics, measurements, or any supply chain question.
Values
In most cases, you're not just purchasing logistics software—you're purchasing the team that's supporting that software. You'll be utilizing the technology on an ongoing basis, which means you'll usually have to interact with and get support from the organization moving forward as well.
So you want to make sure that the team you're working with has good values. An organization with a strong mission proves credibility and legitimacy, so you can feel secure knowing you'll get the support you need from your logistics software.
LTX Solutions' values are:
• Integrity and courage
• Teamwork and diversity
• Economic value creation
• Innovation and creativity
Innovation is especially critical when selecting a logistics tech company. You want the most cutting-edge technology possible, especially in an industry that can change overnight. With the new ELD mandate and recent trucking regulations, it's more important than ever that your logistics management system has the capacity to grow with you and ahead of you.
Resources
Along with the software itself, does the organization provide you with support and resources? Do they have a team on call ready to take your questions and comments? Are they transparent with their technology? Do they offer educational resources like reading report guides? Do they have a top-notch, consistent blog with ongoing industry news and info? Will they provide you with a dedicated account management team to make your experience personal and personalized?
It's the additional resources that determine whether you're buying a computer program or a true logistics service. The best logistics managers know that they want a relationship with their logistics software provider, so they can work together to create an optimized, streamlined operations department.
Conclusion
The purpose of your logistics management system is to streamline your supply chain data and operations, which makes the process leaner and more cost-effective. Choosing the right logistics software starts by understanding not only what your business needs but also how the solutions company will provide you with those services and resources.
At LTX Solutions, our goal is transparent efficiency. We offer customized solutions, quality data reporting, and innovative technology to make sure you have complete control over your logistics.
Contact us for a free consultation to see how our personalized logistics software will take your operations to the next level.