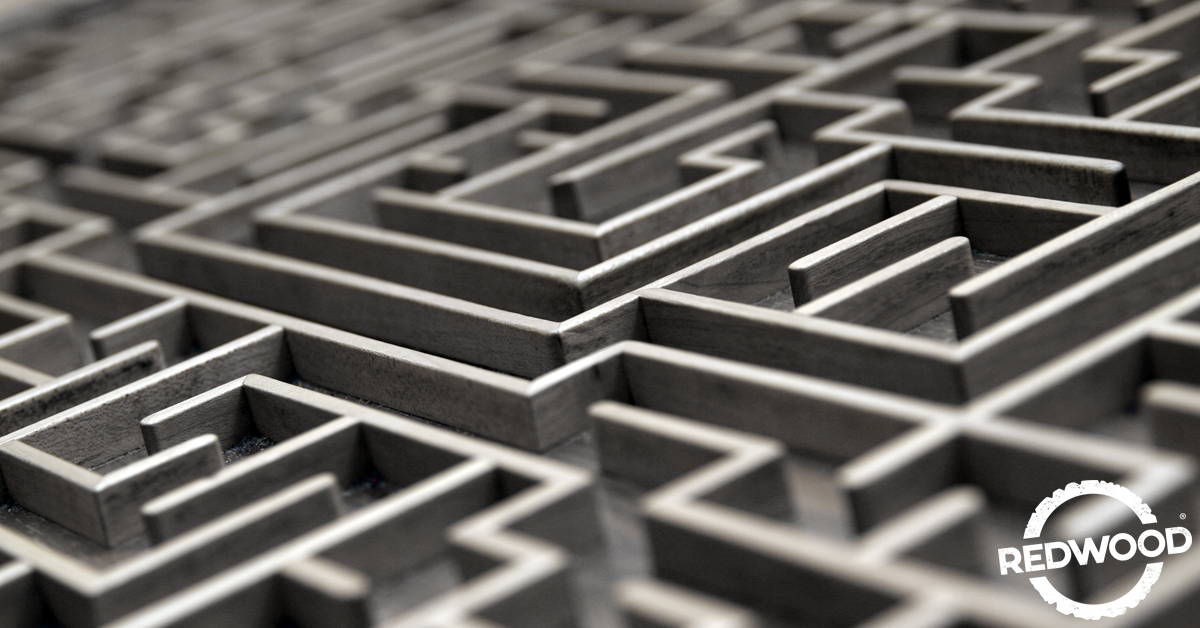 It's imperative to have a streamlined process when working with various moving parts and entities. Shippers, vendors, and carriers all must be decided upon, and ready to go at a moment's notice in order for cargo to flow as smoothly as is possible. This is where routing guides come in.
But what exactly are routing guides and how can utilizing a routing guide benefit your supply chain?
---
What is a Routing Guide?
Routing guides are, simply put, the rules regarding the shipping of your cargo.
This document holds the most vital, organized information that will help you minimize time and effort spent in finding out specific details about vendors, shippers, and service requirements that need to be met. Routing guides contain the contact information of regional traffic contacts, lists of preferred carriers and vendors, expected delivery times, preferred modes of transportation, and even down to the nitty-gritty details like package dimensions, where to place shipping labels, and in some cases, even right down to how packages should be placed in the truck.
Essentially, routing guides allow for better process automation by setting standards and requirements for moving a shipment through the supply chain.
Shipping routing guides also specify which carrier(s) to use for different modes and regions, as regional carriers may not be available in all areas. Other things you may find on the routing guide are:
Incoterms (EXW, FCA, DDP, etc.) and domestic terms of sale (Collect, FOB Origin/Destination, etc.)
Bill of Lading preparation information,
Regulatory compliance requirements (special handling, ASN assignments)
Damage and Lost product instructions
A routing guide is arguably one of the most useful tools in the logistics management toolbox for retailers, manufacturers, and distributors alike.
---
How to use a Routing Guide
While doing business with suppliers that ship purchased goods to various locations, shipping routing guides ensure that products move through the supply chain and reach their destination with as little disruption as possible.
The routing guide is used to reinforce and track positive inbound shipment practices, which guides how goods pass through warehouses and distribution centers. The routing guide acts as direct communication with new and existing suppliers, detailing the desired nature of inbound shipments into your facility. The guide can be used to outline package labels, advanced shipment notices, palletization requirements, and distribution center assignments.
The shipping routing guide can also be used within the supplier qualification process. In fact, organizations that follow ISO standards often use routing guide compliance to vet and rate supplier performance. If distribution is a chief function of your business, then routing guide adherence might be a deciding factor in which suppliers become integral business partners and are added to the supply base.
The practice of developing and maintaining effective business relationships serves as an added incentive for suppliers who sensibly comply with the shipping routing guide. They see it as mutually beneficial for both parties in the larger goal of preserving the partnership.
A shipping routing guide is a document that illustrates to your suppliers your requirements for inbound shipments. This detailed document outlines the instructions for various modes of transportation, which can include small package and courier transportation, LTL and FTL, flatbed and oversized loads, international modes (air and ocean), and railway transportation.
Important points on the routing guide can include detailed packaging requirements, such as crush weight restrictions or crating requirements. Labeling is another detail that can be outlined on the routing guide. In the instance that you require shipments to be delivered to a specific warehouse other than the main business address, you can outline that information in the routing guide, as well.
---
What are the Benefits of Routing Guides?
The benefits of routing guides extend farther than just dictating terms to shippers and vendors. Routing guides may seem like a simple piece of paper with a list of rules, but in actuality, they serve as game plans that help contribute to the bottom line. This logistical playbook provides various qualitative and quantitative benefits.
Having the ability to control how and when goods arrive in your distribution channel promotes a concurrently planned supply chain. Reduction in untimely deliveries, exorbitant freight costs, and mislabeled goods.
Accessibility
The routing guide allows anyone on any part of the supply chain to understand the requirements expected by the shipper and vendors. This is one way for everyone to be on the same page should they ever need to clarify details about, say, which vendor to use for LTL shipments. In the past, information was sequentially passed from department to department.
A routing guide allows all parties to be cognizant of the decisions made. Routing guides are a means of synchronizing separate departments into synergistic departments. Having a streamlined document that is accessible between departments reduces the need for one department to hold all the knowledge. Anyone can access and have the same information on hand. This is a trend that will continue to develop in 2021 as companies will seek more ways to communicate more effectively among departments and minimize reaction time to solve problems.
Efficiency
Routing guides can streamline operations by having all requirements laid out and communicated from the get-go. Automating a process throughout the supply chain will cut the time and cost of doing business.
Routing guides also lay out requirements for shippers and vendors to adhere to. For example, if the shipments will move under LTL, a routing guide can specify which carriers to use only for LTL shipments and the same can be specified for FTL shipments. They establish the parameters dictated by your time constraints.
Structured delivery times allow for optimization of personnel allocation during peak unloading hours. With knowledgeable material handlers the dock during unloading, non-compliance issues can be quickly acknowledged and addressed with the delivery driver. With the routing guide in place, the protocol for addressing any issues is readily available.
---
Can Routing Guides Lower Your Shipping Costs?
Shipping routing guides can also lead to reduced transportation costs. Outlining routing that restricts package dimensions and weight maximizes the impact of cost reductions from negotiated rates with carriers. If you or your carriers utilize advanced logistic software that aids in dynamic monitoring and fleet management capability, the savings can be greatly magnified when coupled with a solid routing guide.
Proactively minimizing freight costs is a sure way to increase overall revenue retention.
Labeling
One thing that routing guides really help with is the accurate labeling of shipments.
Accurate labeling is one way through which both costs and losses can be minimized. Consumer goods move rapidly through the distribution channel before they end up on the shelf and in the homes of millions. Labeling mistakes can mean hefty losses to revenue in the form of returns and loss of positive consumer relations.
The importance of labeling compliance has both quantitative and qualitative significance. While dollars can be measured, it is harder to measure the extent of eroded consumer confidence. Organizing a shipping routing guide cultivates a culture of consistency and correctness throughout the supply base, as it pertains to your requirements.
---
Final Thoughts
Whether they're enforcing vendor compliance or synchronizing departments, a routing guide can streamline supply chain operations to cut costs and automate your business.
Want to keep up on all the latest logistics industry news and tips? Sign up for our newsletter to get our best content sent straight to your inbox every month.