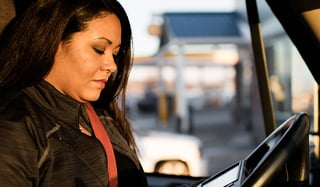 Are We Still Talking About Capacity Crunches in 2017? Does it Really Affect Full Truckload?
It's amazing that we have been talking about the capacity crunch in 2017 and its effects on full truckload (FTL) and less-than-truckload (LTL) shipping. The buzzword first surfaced in 2014 as fears about the industry being close to a tipping point due to a number of factors such as completion, government regulations, inexperienced drivers and rising operational expenses.
Despite the feared doomsday scenario, three years after and only a small percentage of freight and logistics service providers complained about being affected by the capacity crunch. This can be gleaned from the 2017 State of the North American Supply Chain Survey by Averitt, which states that only 1 in 10 of the respondents admitted encountering challenges regarding capacity.
Stringent Regulations and Impact on FLT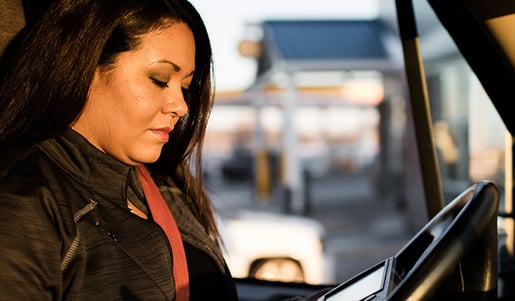 By December 18, 2017, the regulation regarding the use of electronic logging devices or ELDs for truckers will be fully implemented. In addition to the hours-of-service (HOS) adjustment, it's going to place a burden on the capacity as drivers won't be able to put in extra hours on the road. FTL is much more vulnerable to the capacity crunch as opposed to the LTL, which can fall under the exemptions as long as the logistics provider meets the criteria.
For instance, they don't exceed the 100-mile limit or if the drivers only log's 11 hours of total time behind the wheel. That immediately puts FTL outside of the purview of the exemptions as their trips regularly extend beyond the 100-mile radius. If capacity crunch is going to happen, FTL would be the hardest hit.
With all these regulations and the increasing demand from logistics providers, would we see a rise in the number of experienced drivers walking away from the job?
Most Common Reasons Cited for Capacity Crunch
The number one reason is freight companies have complained about the cost of empty containers on the return trip after having made a delivery. This backhaul costs money in terms of labor and gas, with no ROI, and the knee-jerk reaction is to cut down on the trips or wait until there's a delivery for the return miles.
Some additional causes include:
• Turnover rates of truckers (to include retirement, termination, and resignation)
• Aging infrastructure and fleet resulting in more breakdowns and bigger operational costs
• Natural and man-made disasters, which can result in delivery delays
• Free shipping offerings (here's looking at you, Amazon)
Freight Volume Will Tighten Capacity
The alarming trend is that freight volume is growing much faster than the trucking industry can sustain. According to the American Trucking Associations (ATA), freight volume will grow an average of 3.4 percent annually through 2023. In contrast, the trucks freight volume would fall to 67.1% by 2028 from the current 70.7%.
This early, the ATA warned that a deficit will be experienced by the industry a few years from now if logistics companies, shippers, and freighters do not expand the total volume capacity. This means that FTL and LTL—along with air, parcel, and rail—should be working together to fill the projected disruption.
Already, as the survey by Averitt shows, more truckers have confessed to a delay in the delivery in 2016 against the figures in 2015 due to the tightening capacity.
Collaboration with Third-Party Providers for A Last-Mile Strategy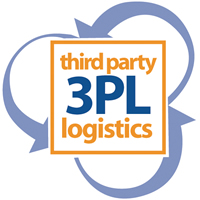 Regardless of whether the capacity crunch is just a myth or not, FTL or LTL carriers that fail to prepare for the possibility will be left behind. It's that simple. Even if only a small percentage of firms are feeling the impacts of an overburdened industry, you need to institute a backup plan right now. A collaboration with third-party service providers or 3PL (third-party logistics)—or fourth-party logistics (4PL) for that matter—to handle the last-mile requirement is something that should be pursued. This would address most of the problems in the delivery, except in extreme weather conditions, which for the most part is something you can't do anything about.
There are other ways to craft a strategy to insulate your company from the impact of the capacity crunch:
• Take advantage of technology such as drones to ensure delivery of goods
• Piggyback on ready available services like Uber, Ridesharing or Lyft
• Make use of big data to identify weaknesses in your own system, and gaps in the industry to ensure that you are there to fill in the vacuum
• Extend operations on weekends because as the demand grows so will the need for shippers to adjust and change what they consider as a "dead time"
Adopting A Transportation Management System for Supply Chain Solutions
Most forwarders have some sort of fleet deployment system to avoid redundancies and wastage. Shippers and freight companies also have a transportation management system in place for the same reason.
Through the use of technology, you can track and trace shipments 24/7, combine shipments to save on delivery costs, track inventory, consolidate records (DTRs, transit time, invoices, bill of lading, etc.), store customer information for accuracy of delivery and future reference, and automate the operation to limit mistakes and increase efficiency.
When it comes to dealing with the capacity crunch, there's really no such thing as being over-prepared for carriers, shippers, and truckers, whether FTL or LTL. The next step is to implement adaptation measures right away so as not to get swallowed by the competition and the demands of the industry.If you're ready to take the next step in partnering with a freight management company, contact LTX today!