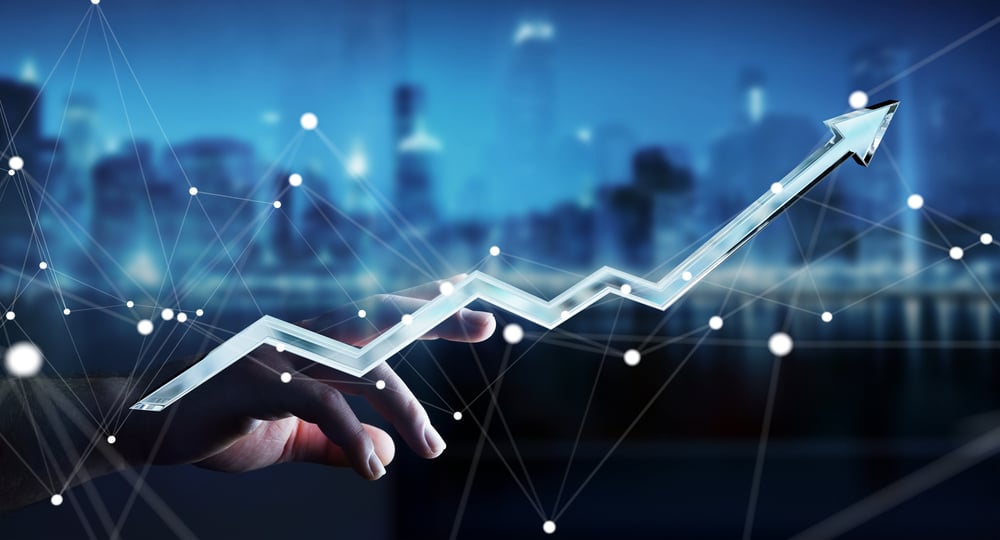 There are a few realities that the logistics industry must deal with in the months of April and May. One issue that often goes overlooked is the General Rate Increase (GRI).
These rate increases usually tend to show up in the fall season. And while we're still a while away from the Fall season, it's a good idea to prepare for what Fall brings.
In this blog post, we will talk about some of the facts and figures of general rate increases. Furthermore, we are going to drop some tips on you to help you navigate this sort of issue before it poses a problem or disruption in your services.
---
Why Does the General Rate Increase (GRI) Exist?
Years ago, we were first introduced to the general rate increase through carriers and shipping companies as a simple way for them to balance their profit margins. Before we had the convenience of the internet there were many factors that affected the supply and demand of carriers. The availability of the carriers would cause dramatic shifts of price throughout the year which was a major stressor for both consumers and shippers.
The solution? Keep shipping costs consistent through the year with a GRI based on company growth.
Current GRI efforts are similar to inflation. Additionally, there are other factors such as employee wages, insurance, tracking systems, and other expenses associated with owning a business. Due to the ELD mandate, and the continuing struggle to activate proactive plans to deal with it, we can expect another increase to the GRI in the 2020 fiscal year.
Other components may affect the GRI, as well. A few prime examples of this would be trucks, GPS systems, computers, and communication devices.
---
What is Not Included in the GRI?
While it seems that the general rate increase includes everything under the sun, there are a few items that either can't be – or are not included in the GRI.
The general rate increase doesn't include fuel costs due to the fact the surcharge of fuel is negotiated on a case by case basis. Most of the time the larger carrier companies will set their rates before the other companies in order to keep up with competitive pricing. However, smaller companies typically have a similar rate to larger companies with possibly lower or higher costs. Smaller companies are affected the most from general rate increases.
---
Tips for Being Prepared for the Inevitable GRI Uptick
Although we still have an entire summer to deal with the inevitable GRI uptick in pricing, it's not too early to start planning. After all, the most successful companies are always proactive about planning for the increased cost of doing business. Here are a few helpful hints that shippers of any size can consider.
First and foremost, the most efficient way to plan for the upcoming GRI is to directly communicate with your chosen carrier. Smaller companies will find it most effective to contact their carriers directly to inquire about GRI's and how to factor in the increased rates into their budgets. Some carriers will be able to give further insight, but if you need someone who can walk you through it, we recommend working with a reputable 3PL, as well.
We also recommended reviewing all shipping requirements to determine if there are ways to schedule shipments when rates are lower. Once again, you should also discuss these with your 3PL.
Lastly, as with any shipping-related cost of doing business, the GRI is one that doesn't have to negatively impact your business. Professional 3PL's work with their clients to find effective ways of dealing with the four to six percent increase typically seen with the introduction of a rate increase. A well-rounded and reputable 3PL achieves this either by negotiating better rates, reduced fuel surcharges, or simply streamlining their shipping platforms.
---
Final Thoughts
Increases in operational costs are the cost of doing business these days. However, if you prepare for it before those numbers start shooting off the graph, you can minimize the impact they will have.
And the best way to prepare for something like this is by making sure you have stellar partners. You need a team on your side who is knowledgeable enough to help you navigate those pesky rate increases while showing you how to use those costs to your advantage. As a matter of fact, you need to be working with a 3PL like Redwood Logistics!
Want to prepare for those Fall season general rate increases? Reach out to us today!