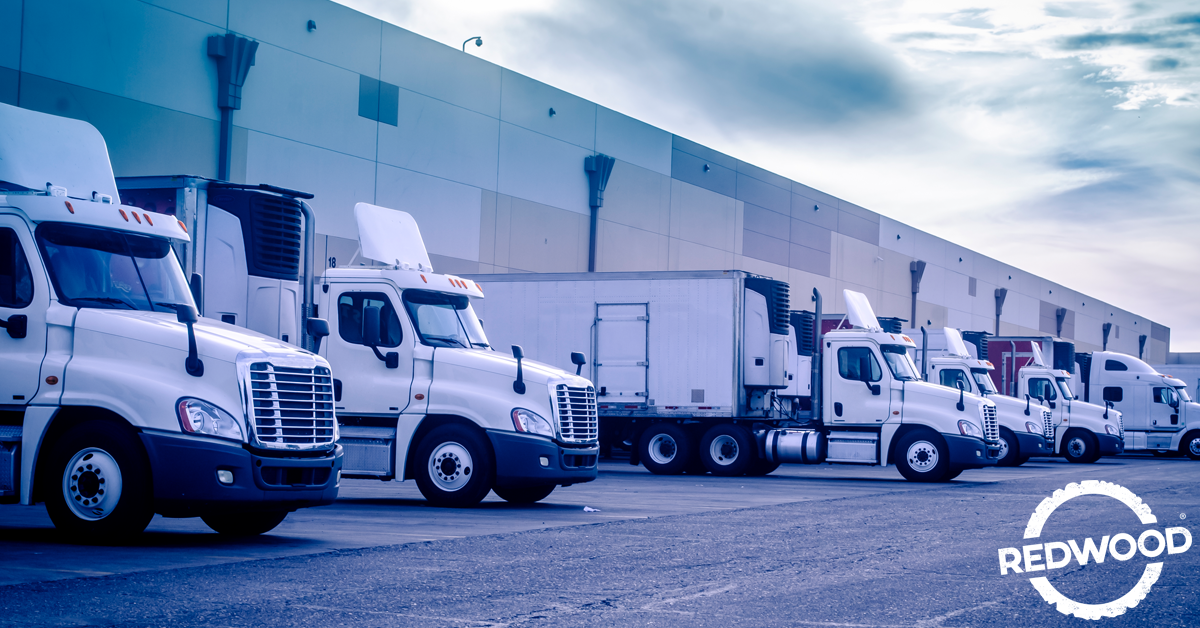 [lwptoc toggle="0" skipHeadingLevel="h1"]
Understanding the basic packaging guidelines in order to traverse the world of small parcel and freight shipping will equip you with the key knowledge that is needed to effectively ship an individual's product. For those individuals who are experienced with running an e-commerce store, it is common knowledge that using small parcel carriers like DHL, FedEx, and UPS will automatically charge extra for an oversized product or item. Luckily, there have been recent advancements that help reduce the chance of enforcing these fees.
To determine whether it makes more sense to go with small freight shipping as opposed to less-than-truckload freight, shippers need to consider the total shipping weight, dimensions, delivery urgency, and location. And to help you make the decision between LTL and parcel shipping, we have rounded up some of the things that we believe to be most important to consider.
Let's take a look at how LTL and small parcel shipping is handled differently so you can more accurately weigh out the pros and cons of each.
---
Staying Competitive
For LTL carriers to be able to offer competitive and fair shipping rates, they must utilize lanes or networks of terminals and asset equipment to consolidate freight moving in the same general direction. LTL shipments are less risky than small parcel shipments because they are lost, delayed, or damaged less frequently. Small parcels have a much longer complicated journey where packages are loaded up then sent over to localized facilities where they are dispersed into smaller vehicles, eventually reaching a single driver delivery van that commutes to the customer. Per shipment, small parcels weigh under 70 pounds through carrier-supplied packaging that is not sent on pallets, but rather a small package shipping system used by DHL, FedEx, and UPS. In order to implement and utilize freight shipping, packages must be over 150 pounds and a length of over 108 inches.
The different modes of transportation for freight shipping involve LTL, FTL, and intermodal. LTL and freight shipping advantages are actually rather clear and straightforward; combine all large bulky and heavy packages to perfectly fit the available truck space and get palletized to a common delivery location. Less Than Truckload is able to save money by doing exactly this while similar cargo is combined in a trailer that is usually 8 feet wide by 8 feet tall and 40 feet long. Hence, if your shipment is greater than 525 cubic feet, full truckload (FTL) pricing will be your best option.
FTL & LTL are preferred over small parcel shipping because they provide easy loading on secure pallets, overall stability, and greater protection. In regards to LTL vs FTL, the main advantage of LTL is how shipment may be transported for a fraction of the cost of hiring an entire truck or trailer for an exclusive shipment. Less Than Truckload also offers helpful accessory services that FTL does not have available. LTL transit times allow for cross-country moves within a week and most nationally-based carriers have the ability to cover the United States in 3 days or less.
The technology generally used to facilitate LTL drastically improves workflow efficiency in a number of ways. It automates tracking updates, batch freight invoicing, document retrieval, and handles streamlined pick-up requests.
---
Determine Your Customers Wants and Needs
Providing superior customer service is what separates good retailers from great retailers. However, when a customer needs something larger than 150 pounds, the retailer has a tough decision to make. They must decide whether to pass the cost on to the customer or compromise some of the profit margins to satisfy their needs.
The first thing that any retail business should consider is the customer's wants. If a customer is ordering a sofa, for example, they may request expedited delivery. In most cases, larger pieces of furniture can only be shipped through an LTL or furniture delivery business. After all, these types of deliveries also come with a certain level of white-glove care.
However, if the product can be broken down and packaged in a smaller box, it might be possible to ship it through an express air or ground operation. Both options should ideally be presented to the customer, noting all caveats. It is always a good best practice to feature predetermined shipping opportunities for every product you sell to customers. By having all options on the table, they can better decide what shipping option is best for them. And best for their budget!
---
Determine Dimension Restrictions
When was the last time that you contacted your carrier to ask them about their dimension restrictions? The honest truth is that most retailers don't have the time to frequently review the size requirements of all available shipping modes. As we stated above, it's generally assumed that if the package weighs more than 150 pounds, it likely qualifies for LTL shipping.
However, in order to stay relevant and competitive, many carriers have expanded their ground parcel services to include larger freight over the years. Sometimes the larger items are needed in order to balance weight distribution. Or maybe even to fill a truckload for shipment to a sorting facility or hub. This introduces a whole new shipping classification for your customers. The key here is to stay on top of updated information from carriers. This one simple task can be a life-saver for retailers and really any shipper. Ultimately, this allows them to determine what options and costs are available and how they stack up against each other. Seems so simple, yet it is widely overlooked.
This is also where a 3PL comes in really handy!
---
Consider the Volume of Items Being Shipped
Most retail managers understand the power of volume shipping and volume sales. Retailers who have loyal customers who order their products in volume quantities should take note. If your business is processing high-volume shipments to repeat customers, make sure that you have shipping options available that allow them to receive products quicker and within their delivery windows.
This is a prime example of superior customer service. If you have relationships with various carriers, it's possible to estimate costs a bit easier.
---
LTL Fees vs. Parcel Fees
When using small parcel shipping, be careful about accessorial fees.
For example, UPS will add a large package surcharge when length plus girth combined exceeds 130 inches. Also, for any package with a weight over 150 lbs, combined length, and girth over 165 inches, or length over 108 inches; there will be an automatic charge of $150 per package. In order to determine the preferred shipping method, individuals should review different freight rating shopping systems to prove if costs will be much lower. Freight rating shopping systems eliminate uncertainty, waste, human error, and the manual process.
The 100-pound threshold used to be the deciding factor but times have changed. Carriers continue to broaden their services and now shippers prefer whichever method makes the most financial sense while keeping the customer as happy as possible, regardless of the product's size and weight. Generally, once a parcel shipment exceeds a certain number of packages and weight, LTL is the most cost-efficient way to ship.
For example, if you need to get 4 small packages from San Diego to Washington DC by the next day, shipping via parcel may make the most sense.
If you need to ship 13 large boxes that total 270 pounds from San Francisco to Dallas within five days, LTL freight is the better option.
---
Final Thoughts
Of course, everything here is fine and dandy when you have the time to find the right shipping options. But we all know that the daily tasks of a retail operation can consume even the most skilled time management expert who can't be bothered with the debate of LTL versus parcel. It is due to this reality that many retail businesses seek the advice of 3PL companies.
Professional 3rd-party logistics providers such as Redwood Logistics offer multiple services to retailers. From creating shipping platforms to managing the complete logistics network, there is no limit to the services available from an experienced 3PL.
Do you have parcel tracking or shipping needs?
Contact Redwood today to learn how our parcel and LTL freight services can help turn your logistics operations into a competitive advantage.