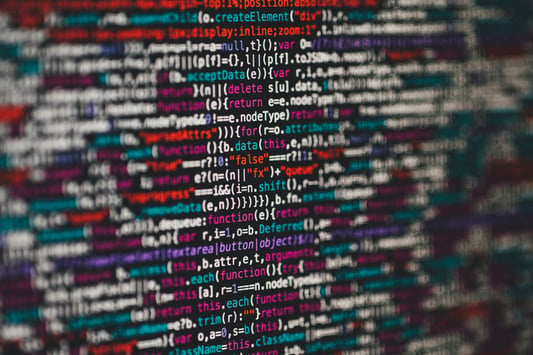 Each year, shippers in North America alone spend more than $20 billion annually on less than truckload shipments. Whether it's shipping a single pallet to one customer, or multiple stops with lighter loads, LTL is a convenient way to move products when you don't have the volume to justify a complete truckload. While there are several good LTL carriers on the market, there are some who operate with less-than-stellar service records. This opens the often-asked question, how can a shipper find the right LTL carrier. The answer is simple – reviewing data points that matter.
Data points are used in multiple industries to make strategic decisions on a daily basis. Although relying on data alone to make decisions is not always the best course of action, there are a few important data points that any shipper can review that will streamline their search for the right LTL carriers.
Noted below are a few common LTL carrier data points that can help you determine which carrier is best suited to move freight to your valued customers.
The Cost of an LTL Shipment: While shipping rates can and often fluctuate, over time there will be an average cost of shipments completed by LTL carriers. One way that proactive shippers track this data is by documenting the charges submitted by multiple carriers from port of origin to the destination. They can then divide the total charges by the total miles traveled, which will give you an average cost per mile.
Accuracy of LTL Billing: By collecting data, you'll notice some trends among all of your LTL carriers. One less than honorable one is the appearance of billing accuracy. Some of the most common mistakes to keep an eye out for including double charging or being charged for extra weight or freight that you didn't ship to avoid overspending on freight charges.
On-Time Delivery: Again, the efficiency of your LTL carriers is an important data point to help you determine the overall quality of the service they provide you. Since prompt delivery of your products to customers is a critical business and customer service attribute, on-time delivery by an LTL carrier should be carefully documented to provide you with the right data.
Damage to Freight: Although it's estimated that most freight damage is not always the fault of LTL carriers, but poor packaging, it's still a reliable data point. When carriers take possession of your freight, many of them assume liability for the condition of your commodities. If you have certain carriers that are delivering products damaged more than others – they should be eliminated from future jobs.
Compliance to LTL Carrier Standards: One of the best resources for any shipper is the Inbound Freight Routing Guide. This 'rulebook for LTL carriers' provides shippers with the general carrier compliance standards for the safe movement of freight in the United States. By reviewing the publicly notated violations of carriers you utilize, you can make a determination if those carriers should be used in the future.
Freight Surcharges: This is an area that is typically in full-control of shippers. Before signing an LTL carrier agreement, the carrier should negotiate a fuel surcharge for a pre-determined period of time (usually 12-months). Carriers who are flexible about the fuel surcharge are ones who will work with you on other items – like volume shipping rates. Keep track of all fuel surcharges of each LTL carrier, and also how willing they were to negotiate.
Acceptance or Refusal Rate: While you do your best to notate your customers hours of delivery, and delivery acceptance terms to LTL carriers, there are sometimes when the delivery will be refused. The ratio of LTL shipment acceptance or refusal is a data point that indicates a pattern of the LTL carrier – flexibility. If some carriers are better than others with this data point, the edge should carry in their favor.
The data points listed above are not the end-all-to-be-all determining criteria for picking the perfect LTL carrier. In fact, a smart shipper understands the value of "inside baseball" data points – gathered by insiders within the supply chain who have collected years of data. One such resource is a third-party logistics company. 3PL's have strong relationships with LTL carriers, but they also know the tricks of the trade, allowing them to help you find the best shipper for your individual applications.