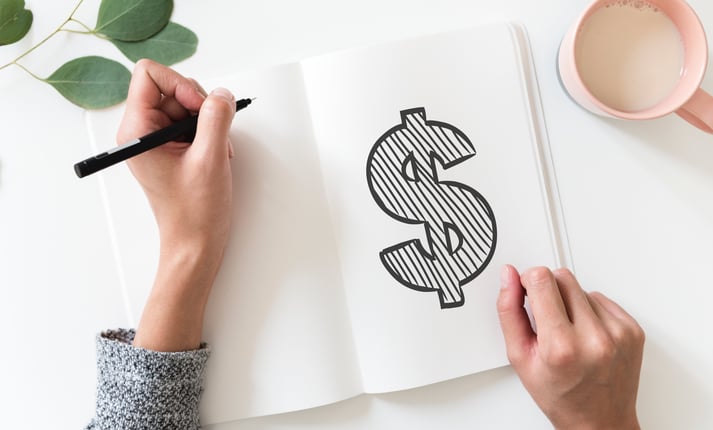 There are several constants in shipping – the weather will always delay freight, volume is heavier during the holidays, and carriers will drop general rate increases on shippers at the most inopportune time. For shippers who have been involved in logistics for more than a year, the GRI or General Rate Increase is nothing new. It's a traditional rate increase that carriers send to their beloved shippers usually in September or October. While it's always something that occurs, like a fuel surcharge, the timing can really create frustration from many shippers who are trying to plan budgets for their upcoming fiscal years.
For those who are not aware of the GRI, it's traditionally factored based on the old rule of supply and demand – and can fluctuate between 4 to 6 percent each year. However, there are other specifics about the GRI such as why it's used, how it's factored and how smart shippers deal with it that can reduce the negative impact. Let's examine some of these areas of discussion below.
Why do Carriers Charge a General Rate Increase (GRI)?
Believe it or not, the GRI is essentially regulated inflation. Initially, it was established as a way to balance profit and loss for the transportation industry, which was susceptible to more dramatic fluctuations in business than today's computer-heavy marketplace. These changes in supply and demand would radically impact the rates for shipping – which created more problems than benefits. There are some financial experts who strongly believe that the transportation industry General Rate Increase was established to save carriers from themselves, to maintain consistent rates for shipping, while slowly increasing the cost of transportation to meet other market increases.
Beyond simple inflation, the GRI often includes several specific operational expenses that the carrier experienced during the year including but not limited to:
• Increase in driver wages: With the shortage of qualified drivers that the transportation industry is currently experiencing, many carriers have been forced to increase their starting salaries for drivers. Since driver availability can directly impact the supply of available shipment routes, it does impact the daily operation of the supply chain – and thus, impacts a general rate increase.
• Cost of maintenance and new equipment: Keeping trucks on the road is expensive. In fact, it's estimated that the average trucking company spends more than $3,000 annually per truck on the road in routine service such as oil changes, replacement parts, and 'tune-ups'. With increased regulations on emissions controls coming into effect in the upcoming years, these costs will increase before they are lowered.
• Specifically, for 2019 – the ELD Mandate: One item that is going to impact the GRI is the ELD Mandate, where most carriers will need to invest millions of dollars to comply with this federal mandate.
• Integration of new consumer technology: Consumers are always looking for improvements in technology to satisfy their need for instant updates in communication. Well – this technology costs money – such as the integration of up-to-the-minute or satellite tracking technology.
You'll probably notice that there is one, glaring omission to the GRI – fuel. Well, don't fret, the carriers hit consumers with fuel surcharges as an independent expenditure. Unlike the GRI, the fuel surcharge is typically negotiated with customers on an individual basis.
How the GRI Impacts Shippers
The good thing about the General Rate Increase is that it's predictable. Every fall, carriers will inform their customers about the specific rate increase, which permits them to plan accordingly. However, the impact on shippers is mainly subject to the level of the shipper and how they handle this expected and consistent rate increase.
Typically, the larger carriers like Swift, YRC, and Fed Ex Freight will dictate the percentage of GRI's – with other smaller carriers 'following the leader'. If the shipper is not proactive about budgeting for the GRI, it can cause delays in shipping, increases in their rates to customers, and possibly lost business.
To be proactive and prepare for any rate increases, a shipper should contact the LTL and FTL carriers they use and ask them about their expected GRI. Another way to minimize the impact of general rate increases is to review shipping schedules and see if there are better periods of time to plan your shipments when rates are traditionally lower. It might also be beneficial for a newer shipper to contact an experienced 3PL or third-party logistics provider, who has dealt with multiple GRI's over the years, has strong relationships with carriers, and can help them navigate the complex world of the supply chain.