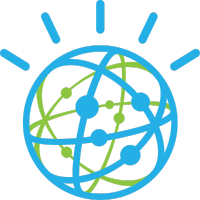 For years, logistics companies have been searching for a more efficient way to streamline the supply chain process. Whether it's through cloud-based CRM solutions, or evolving best practice standards, it's generally understood that as technology improves – so will supply chain optimization. The new kid on the block is IBM's Watson – a question-answering computer system that is designed to stay one step ahead of the user by continually learning from the input. This revolutionary AI is finding its way into many supply chain operations due to the multiple attributes and benefits it offers carriers.
Noted below are a few of the way that IBM Watson can support your supply chain – regardless of the size or scope of your operation.
What is IBM Watson?
For those not aware, IBM's Watson is an artificial intelligence, question-answering computer system that was developed originally to answer questions on Jeopardy. It was launched commercially in 2013, first assisting lung cancer treatment centers in New York City. As the new technology expanded, and programmers at IBM learned from mistakes, they realized Watson could be quite beneficial for multiple industries.
Watson learns from small sets of data – and continues to learn with additional input. This makes the software quite scalable – an exceptional feature for supply chain providers. Additionally, the data you enter into Watson stays with you – which ensures that other carriers will not benefit from your processes. As your business improves, and Watson continues to learn, it stays ahead of you – and in many ways, takes over the driving duties.
Specifically, there are three areas where Watson helps logistics providers and others in the supply chain.
1. Supply Chain Optimization
Today's customer expects the supply chain to operate quicker, more efficient, and on their terms & time schedule. To meet evolving customer expectations, carriers and others in the chain must find effective ways of predicting possible disruptions of service (beyond those unpredictable Acts of God). Watson Ai permits your organization to be proactive about predicting, assessing, and mitigating disruption and risk while managing and communicating with others within the supply chain. The insights powered by Watson AI provides comprehensive search, visibility, and insight reporting across the entire supply chain network. This feature permits you to stay ahead of possible service disruptions and provides enhanced value to your customers.
2. Improves B2B Collaboration
The supply chain is strong primary through smart business to business partnerships. A critical cog within B2B is communication and efficient flow of data throughout the network. If a B2B document is not delivered efficiently to the intended audience, the communication process is disrupted and the B2B relationship is damaged. The B2B collaboration attributes of IBM's Watson will empower an organization to improve the information flow of communication to B2B partners, which enhances the relationship, and allows data exchange to flow productively, without friction, is compliant, and scalable. Watson has been shown to reduce B2B transaction lifecycles by up to 85 percent and permits stakeholders to see transactions in real time throughout the entire process.
3. Order Management and Fulfillment
Today's supply chain customer demands flexibility when it comes to how and when they purchase, their receiving schedules, and returning services and goods. To evolve and stay competitive, organizations in the supply chain, carriers and others must meet their customer's expectations – without impacting profit margins. IBM Watson features intelligent omnichannel fulfillment, allow you to optimize inventory control, and fulfillment processes in real-time, allowing you to see individual orders and inventory levels per each customer. This feature allows organizations to provide their customers with what they want, how and where they get it, through real-time analyzing and reporting.
The biggest advantage that IBM Watson provides organizations in the supply chain is maintaining proprietary information to benefit themselves. Many AI systems or other advanced technology solutions gather data from clients, share that information with software developers to help improve service solutions for all customers. This isn't a concern with AI and specifically IBM Watson. A feature like this inspires carriers, shippers, retailers, and other actors within the supply chain to scale their solutions to benefit their specific organization.
AI is upon us – whether we like it or not. Organizations who embrace the benefits they deliver supply chain providers, whether it's the scalability, ability to streamline communication, B2B partnership and order management, or customer service, will benefit greatly in today's competitive landscape.