Do you wish you could quote and book your freight faster and cheaper?
How about reducing the number of steps it takes to secure rates and coverage for your primary and spot shipments?
Or being able to effectively balance costs versus service as part of your load planning?
---
The demands of the logistics marketplace have never been higher.
And with a capacity shortage, shippers like you need more dynamic, cost-effective solutions to carry out your routing guide strategies.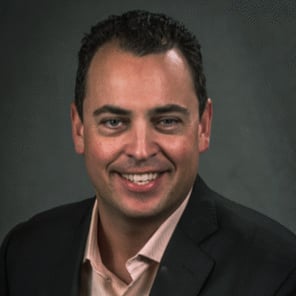 For many organizations, the days of manually pricing and procuring shipments are still a harsh reality. Whether it's a lack of trust in technology tools, unfamiliarity in offerings, or it's "just the way we've always done it," small to enterprise shippers still rely on traditional methods to quote and move their products, which is costing them more than realize.
If we have learned anything in the wake of the Covid-19 pandemic, it's that shippers' logistics network requires an even higher level of flexibility and automation in the current environment.
Shippers must adopt the appropriate technology tools to build dynamic routing guides to stand out as a shipper of choice to effectively respond to the changing industry conditions and ever-changing consumer buying.
We recently sat down with Mike Finn, Senior Vice President of Strategic Sales at Redwood, to discuss the common challenges shippers face related to their routing guide strategy and execution and the tools available to elevate their operations.
Q: What challenges are shippers currently facing related to managing their routing guides and spot freight processes?
A: This might sound like a broken record by now, but needless to say, Covid-19 fundamentally changed how shippers view and execute against their routing guide strategy. Because the pandemic disrupted the normal flow of goods so severely, shippers were left adjusting to carrier networks' rebalancing. For many shippers, this turned their operations upside down in a matter of days. This shift produced stress on capacity planning, increased variability and volatility, and forced customers to utilize brokers at new heights to add coverage and scale. Spot freight allocation soared as well. With slowdowns in production and then rapid restarts, shippers looked to the open spot boards desperately seeking capacity to move products. This was most evident with essential items like personal care, food and beverage, paper products, and protective equipment. No one was ready for disruption at this scale.
With the dust settling a bit, there are many lessons we can learn from all these events, but perhaps the most important for shippers is the need for dynamic routing guides. Again, no one could have anticipated a year like 2020, but flexibility and automation are vital to successfully responding to situations that go awry. In the grand scheme of things, we still have ways to go. However, there are tools available to shippers, rating APIs, integration platforms, just to name a few, that can help reduce the costs and time it takes to buy and manage their contracted and spot freight for all market conditions.
Q: In your opinion, what are your expectations for shippers adopting technology for freight pricing and procurement in 2021?
A: I believe shippers will seek out more technology-driven solutions this year. We operate in a more remote environment now, and the need for more automation has forced many shippers to research and adopt new tools, applications, and platforms already, and I don't anticipate this behavior to slow down in the near future. Not only do customers expect fewer touchpoints to complete the same or more amount of work, but employees also want to increase their level of output and reduce the number of steps to complete it. As a result, I expect more shippers to evaluate their current tech stacks and partner with transportation providers that enable them to take full advantage of their technology investments and achieve a greater rate of return.
Q: How do you see freight technology enhancing shippers' the most with outside data and business intelligence?
A: I could go on and on about the value of reporting and metrics, but here is a shortlist of items that come to mind. Put it this way; you can't improve anything you don't measure. Having end-to-end visibility creates the opportunity for controls and analysis.
Transportation rates
Freight matching
Freight visibility
Billing & payments
Procurement
Q: Do you find only a select type of shipper can benefit from adopting a tech-forward approach for their routing guide? Or can shippers of all sizes find value?
A: No matter the size or structure, integrating the right technology can positively impact a shipper's routing guide. Lowering cost-to-serve is always top of mind amongst supply chain decision-makers.
How can I reduce my load lifecycle costs?
How do I save time on sourcing capacity when carriers fall off?
Can I eliminate manual processes that don't add to my bottom line?
From my experience, enterprise shippers seek out solutions that complement their network imbalances. The issue is technology integration can be more complex and risky, which sways them away from adoption. With the right integration partner, they can build greater automation levels that will enable them to serve their customer base more efficiently.
For medium to small shippers, it is a bit more cut and dry. They leverage technology to access capacity they are unable to procure themselves. Tools that can connect them to private carrier networks that guarantee capacity and tender acceptance prove invaluable as it provides the peace of mind shipments will be covered and transported at rates that won't break the bank.
The end goal for all types of shippers should be constructing a dynamic routing guide that can respond to network and market changes and streamline operations to execute the strategy. Shippers benefit from a dynamic routing guide because the freeflow of data allows for the overall optimization of a load plan. A best practice is to run scenarios that include captured capacity plus spot capacity. Shippers that look at both dynamically can strike the preferred balance of cost versus service. Why use manual solutions to collect capacity and pricing? Shippers can employ digital solutions, like rating APIs, to automate processes and enable operators to compare and book rates and carriers instantly. Greater automation, fewer FTE, and lower cost-to-serve all possible for shippers.
Q: In conversations with shippers, what do they want most related to automation tools?
A: Our customers have made their voices clear. They are seeking digital solutions from a 3PL that has proven they can execute. Many tech startups have great tools shippers can leverage in their operations, but they don't possess the scale and capacity network to support it end to end. For us, Redwood operates one of the largest North American brokerage operations as part of a full suite logistics services. Our pricing algorithms, data sets, and carrier network continue to enable shippers to streamline their decision-making and tendering processes. With significant cost and time savings, they can then dedicate those resources to growing their business.
Q: How can shippers get started with elevating their routing guide operations?
A: There are a lot of great offerings out in the marketplace. Identifying the areas of your routing guide you want to improve or automate and then researching providers you believe can provide value is an excellent first step.
However, if you want to save the time and headache of endlessly comparing tools and solutions, you can reach out to Redwood.
Redwood's comprehensive rating API offering provides shippers the ability to automate manual tasks and achieve significant cost savings on their transportation spend. With instant rates, guaranteed capacity, and 100% tender acceptance, shippers can carry out their logistical planning at a fraction of the cost.
To speak with a Redwood specialist, reach out to us here.
To learn more about our digital tools for your routing guide, you can further explore here.