Online shopping is phasing out shopping at brick-and-mortar stores and this is one of the main reasons why the shipping market is booming. With the transition to online shopping, more and more e-commerce companies are looking for companies to handle their order fulfillment.
If you're not familiar with the term order fulfillment, it is the sequence of steps involved in processing an order to the satisfaction of the customer and making the necessary changes in the inventory records. It may also include processing of returns and re-adjustment of the records, according to businessdictionary.com. FedEx, UPS, and Fulfillment by Amazon are all options for companies looking to outsource their order fulfillment.
With that in mind, we'll take a look at how order fulfillment companies work and why they are becoming such a valuable piece to many supply chains.
Inventory Control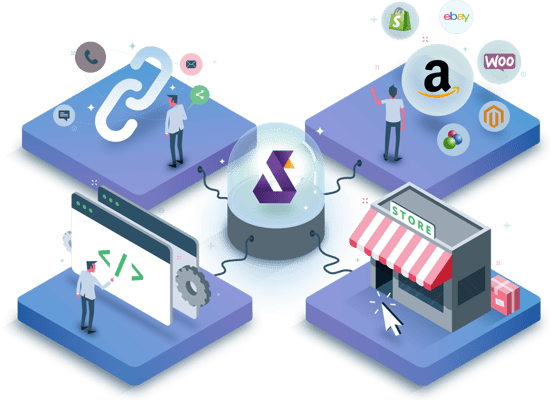 E-commerce companies like Amazon and eBay are the main reasons that fulfillment companies are doing as well as they are. These two companies give small e-commerce sellers a platform to sell their products on. Many of these smaller e-commerce stores are people who are running their business from the comfort of their own home, which means they do not have a warehouse or space for inventory to store their product line.
Order fulfillment companies give these e-commerce companies a place to store their product, plus the fulfillment companies manage the inventory for these e-commerce companies. One of the perks of having a fulfillment company handling inventory is that they compile sales data. Companies can use this sales data to figure out when certain products are selling better than others or which products they need to put more sales emphasis on.
Picking, Packing, and Shipping
Fulfillment companies receive orders from their customers and that's when their supply chain process starts. Once the orders are received, the warehouse workers will find the products listed on each order and get them ready for packaging. When it comes to packaging, some fulfillment companies are more flexible than others. Part of the draw for customers who buy from small e-commerce stores is the unboxing process, which includes the packaging. Some fulfillment companies will only ship in a plain brown box, while others offer customized packaging options.
Once the product is packed, it is ready to hit the road. Fulfillment companies usually either have their own network of trucks or they are able to get volume shipping discounts, which benefits their customers. If an e-commerce company is shipping small parcels, a fulfillment company will likely be able to get them better shipping rates than simply dropping the packages off at the post office. Fulfillment companies do charge for these services but there is a wide variety of pricing options depending on volume, packaging options, and shipping methods.
Technology Integration
The organizations or individuals who are reaching out to fulfillment companies will most likely be able to integrate their technology with the fulfillment company's technology. This helps streamline information on inventory, packaging, shipping, and accounting among other data. For companies without any specific technology for their own business, a fulfillment company can provide them with an effective way to view their data and manage their company without having to transmit information to the fulfillment company. When everyone is on the same page, things run much smoother.
The beauty of using a fulfillment provider's technology is that when they make an upgrade, you also make an upgrade. Better technology for the fulfillment provider and the customer is a win-win for both parties. Fulfillment companies are generally on the cutting edge of technology because whenever they can improve their processes, it helps the customer's company while generally boosting profits for both along the way.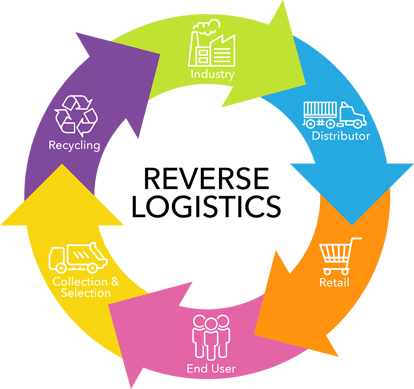 When customers return products, it starts the reverse logistics process. Reverse logistics is basically the supply chain working backward to bring the product back to the seller. Most fulfillment companies offer a returns/reverse logistics service, which makes life much easier for their customers.
In addition to clear and consistent policies about how products are returned and under what conditions, returns processing also involves what happens to the product upon return to the warehouse. Depending on the reason for the return and the condition of the product, it may be returned to the stock, repaired/refurbished. At that point, the product may be returned or recycled with its usable parts put towards making or repairing other units, according to fulfillment provider Cannon Hill Logistics.
Benefits to Using Order Fulfillment Companies
Fulfillment providers offer a wide range of benefits to companies who use their services. Many of the e-commerce owners who outsource their fulfillment have no experience in supply chain so a fulfillment provider can take care of their supply chain for them. Leaving the fulfillment to the experts means less stress on the e-commerce store owner and it also opens up more time for them to put back into the business. As a small e-commerce business grows, the fulfillment providers have the capability to scale at the same level. Some e-commerce stores take off quickly so fulfillment companies have the ability to handle more volume thanks to their warehousing space, their staff, and their technology.
No, fulfillment companies do not provide these services for free. For most companies though, the price is worth the benefits of shipping discounts, warehouse space and a service to handle everything in the sales order process.