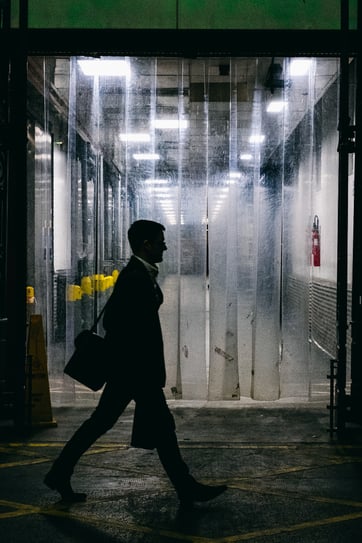 Operating a retail company requires incredible bandwidth. Whether you operate a brick and mortar location, or simply sell online, any retailer depends on the efficient movement of freight in order to maintain their operations. From inbound inventory to shipping orders directly to customers, the main component of any retail operation revolves around logistics. However, what most casual shoppers don't realize is the number of resources a retailer places on operating their supply chain. This is an area where working with an experienced 3PL can be incredibly beneficial for any retailer.
In the information posted below, we'll explain a few of the reasons why a retailer can benefit by working with a 3PL or third-party logistics provider. So – let's dig in.
What's the Role of a 3PL?
There are multiple roles that today's modern third-party logistics providers take on for their clients. For retailers specifically, they are essentially an outsourced agent that takes care of multiple supply chain functions. Hiring a 3PL allows a retailer to focus on driving sales, improving customer service, and other daily operations that help them increase sales and thus, make more profits. Specifically, a 3PL can handle several specific logistics functions including:
• Handling inbound and outbound shipping functions.
• Assisting in warehousing, packaging, and even manufacturing in some cases.
• Setting up all carrier functions, including parcel, LTL, FTL, and even air or sea shipments.
• Creating shipping platforms for retailers such as TMS or CRM systems.
• Completing freight audits and payments to logistics vendors.
• Optimize logistics functions and operations – and so much more.
When a retailer can focus on their primary business functions, it permits them to scale their operational growth based on sales, profitability, and capacity. The 3PL's operations are likewise scalable, which is a huge benefit for any retailer since they don't need to spend money or time on hiring more people, purchasing supplies, and improvements in technology.
How Can a 3PL Help a Retailer?
3PLs are quite helpful for any type of business – but specifically with retailers, they provide a plethora of benefits. The main advantage retailers discover while working with third-party logistics provider is breathability. A 3PL typically takes on a retailer's complete supply chain operation – from booking shipments to paying bills. Specifically, their interaction can benefit a retailer in the following four areas:
Warehousing
When a retailer meets with a 3PL, they will determine the level in which they can help with the company's supply chain needs. One of the most popular options is complete warehousing. The warehousing breaks down to either dedicated or shared-space facilities. For smaller retailers, utilizing a shared-space with other like-minded retailers can reduce the costs, and offers them the opportunity to expand their space as sales or product lines increase. The warehousing function serves to allow the 3PL to handle the allocation of their goods to customers; which completely removes the need for shipping and receiving.
Transportation
While warehousing permits the 3PL to host a retailer's products, the transportation segment permits them to reach the retailer's customers. 3PL's maintain strong relationships with multiple carriers in different supply chain operations – from overnight carriers to over the road. They negotiate with their supply chain partners for discounted or volume shipping rates that reduce the cost of transporting goods for their retail partners.
Labor
If a retailer doesn't physically need to ship their products, they will save a lot of money on labor. The 3PL maintains a staff of highly-qualified shipping and inventory control experts. The third-party logistics company can handle packaging, which protects the company's products and reduces the potential of damaged freight. The retailer, on the other hand, can allocate their employees and payroll to sales and growth opportunities.
Inventory Control
When a 3PL takes care of the supply chain for a retailer, they likewise control the company inventory. Professional 3PL providers, like LTX Solutions, have years of experience in managing inventory control for multiple products in several industries. They utilize the latest technology and equipment to reduce the potential for handling, packaging, shipping, and inventory-related mistakes.
The four items listed above are just a few of the attributes and benefits that a third-party logistics company can provide a retailer or any size. The best way to determine if a 3PL is a good fit for your retail company, whether it's brick and mortar or e-commerce – even drop shipping, is to contact an experienced 3PL and create a platform that makes sense.