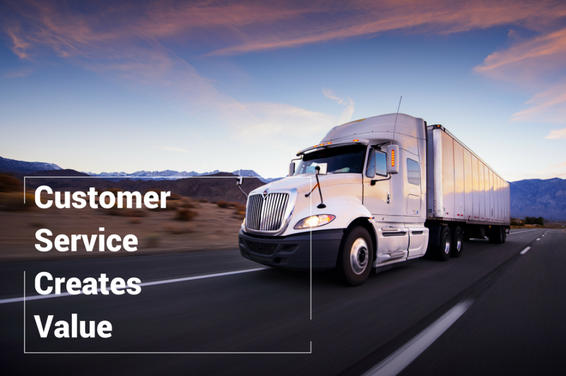 In the days before online shopping, shopping was an experience that was done in malls and specialty shops. It was often done with family and friends. A store's location, physical layout, product displays, cleanliness, and music contributed to an enjoyable shopping experience. Customer service came in the form of pleasant in-person interactions with cheery, knowledgeable, and helpful store sales employees. Customer service dwindled in time. Then the internet and convenient online shopping came on the scene, changing both the shopping experience and a customer's definition of customer service.
Let the Races Begin!
As shoppers abandoned brick and mortar stores in favor of online shopping websites, customers began to track packages online and wait for the delivery man instead of taking their purchases home themselves from a physical store. A retail store's customer service largely became defined by how quickly customer packages were delivered.
Understandably, the brick and mortar retailers were not heavily involved in the transportation industry and found themselves having to figure out how to ship a lot of items very quickly while keeping costs down for both themselves and their customers. They also had to hire website versions of their stores since the internet was where many of their customers had gone to. Retailers who continued to change with the times since those early days and found ways to meet the demanding and ever-changing needs of their customers survived.
Challenges Faced by the Transportation Industry
Pleasing today's customers present challenges to companies all up and down the supply chain, but nobody is scrambling as hard as the transportation industry is to do what it takes to meet the exponential demand for their services and continue to please customers, even though transportation is indispensable. The transportation industry has made some creative changes to deal with the first shock wave of high-volume demand that online shopping caused several years ago. Now a sudden increase in sales events is driving even more demand for shipping services.
There have been so many sales in both brick and mortar and online stores recently that it has been hard to define where holiday shopping ended and traditional shopping began. Amazon is again to blame for putting a large amount of pressure on the transportation industry. Amazon added a small business Saturday sale, a giving Tuesday sale, a cyber Monday sale, a winter storm sale, and other sales to the usual Black Friday, pre-Christmas, and New Year's sales, and other stores are following suit.
The Bar Has Been Raised. Now What?
If you want to stay in the game, you've got to pay more attention to meeting customer demands than ever before, no matter how much the shipping volume increased or how demanding customers have become. Today's savvy customers are better informed than ever, and their expectations of customer support throughout a product's lifecycle are high. Additionally, today's complex manufactured items require comprehensive service delivery processes. It is time to do or die.
Large shippers have resources and finances that allow them to compete better than small to midsized shippers do. Capacity restraints, carrier relationships, and other factors must be considered whenever one deals with the problem of how to increase efficiency so as to compete.
Successful companies often leverage mode selection and freight consolidation to stay in the game, but here are some of the other changes that companies need to make in order to meet high-volume demands and provide sophisticated, world-class customer service:
Improve Your Shipper-3PL Relationships
Outsourcing the transportation and warehousing of goods to a third-party logistics company was an obvious early viable solution to meet increased shipping needs. Today, an estimated 86 percent of Fortune 500 companies use third-party shippers while 96 percent of Fortune 100 companies use them. Logistics professionals have now begun to realize that they need to view 3PLs as strategic partners rather than necessary evils because it is the 3PLs who ensure that the customer needs are met and that the shipper stays relevant in today's market.
The 3PLs now offer many necessary services besides traditional transportation and warehousing, and shippers need to embrace 3PL last-mile delivery services, better rates on dimension pricing, automated freight classification, invoice auditing, and their other unique services, just to keep up with Amazon's Amazon Key. Supply chain advising (using technology to create customized shipping plans), freight logistics management, and white-glove delivery are also among today's unique 3PL services that provide great customer service while saving shippers money and headaches in the long run.
Provide Faster Delivery of Products
Because of the introduction of Amazon Prime, customers now expect to receive their orders within two days of ordering them. Some customers will pay extra to receive their purchases within one day or even on the same day. Walmart now offers similar speeds in delivery.
If President Trump's infrastructure spending bill passes, truckers and others will have an easier time transporting their loads across the nation. Meanwhile, in order to get products to customers faster, manufacturers and others need to:
• Implement just-in-time (JIT) delivery, which is a system some warehouses use where inbound freight arrives just in time to be shipped out. In addition to enabling great customer service, JIT warehouse delivery lowers carrying costs for warehouses.
• Build many small warehouses close to areas of the country that have high numbers of orders for the seller's products. This is key to facilitating JIT delivery, doing away with the old paradigm of having merely two or three large hubs service the entire country.
• Focus on last-mile delivery. Let the empty local small trucks load and deliver packages to your end customers.
Use computer software that makes big data actionable
One can get confused by all of the complex supply chain data that exists. Data is only useful if the important parts can be picked out of the pile and used to drive operational efficiencies that please today's demanding customers.
Provide a wide range of delivery options
Believe it or not, not all customers demand the fastest shipping. Because of an increase in doorstep package theft, many customers are demanding variable shipping options that include delivery on specific days or to local stores. Since delivery drivers don't have time to wait for signatures, delivering to local stores should please everyone.
Along these lines, some brick and mortar stores are seeing customers come back but not to buy there. Customers are shopping on their smartphones while standing in the stores and viewing the same item on the shelves or clothes rack. This means that the 80/20 rule may no longer apply.
Provide shipment tracking
Customers actually want unusually detailed information ("transparency") about products being sold, not just shipment tracking information. Not only do they want to know what country a product was made in and what the product was made of, but they want to know how they were made and moved, specifically who made them, and what the working conditions were for the people who made them.
While blockchain could track this level of detailed information, it is best to use blockchain just for shipment tracking because product transparency and complete shipment transparency using blockchain could put proprietary information at risk.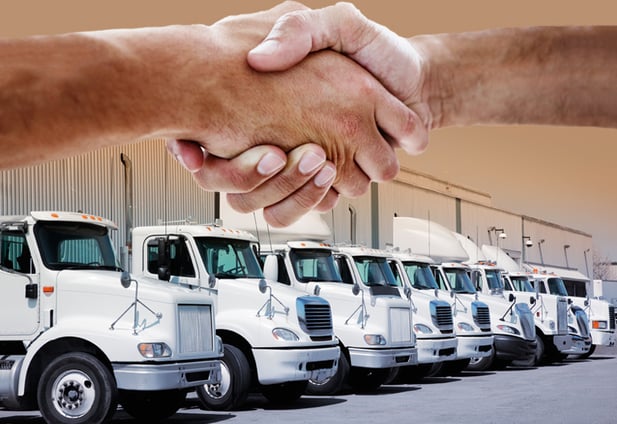 A Deeper Look at Transportation-Related 3PL Services
You can find a third party to handle just about any need you have. We've mentioned most of them before, but here are the major ones, along with some details about them:
• Transportation of goods – As we've discussed, this one involves the efficient movement of goods from one location to another. This is done while balancing low cost with exceptional service.
• Supply Chain Consulting – Supply chain strategies must change with the times in order to maintain competitive advantage. Consultants can point out bottlenecks in your product flow, increase your fill rates, and reduce lead times. They can suggest proper mode selections, warehouse locations, help you to make port of entry decisions, etc.
• >Freight and logistics management – This involves the ability to keep a process in place that can react quickly with the appropriate solutions whenever changes occur in the marketplace, the economy, or customer expectations. Programs include such things as reverse logistics and returns, pooled distribution, route management, and purchase order control, to name a few.
• Freight bill auditing and payment services – More than 80 percent of companies who do business within the United States utilize audit and payment solutions. They take the headaches associated with money out of the equation for everybody.
• White glove logistics service – This service involves special pickup, delivery, and setup of high-value and/or fragile items, furniture and fixtures, along with helping customers with store closings, season end returns, etc.
• Analytics, metrics and key indicators – This service helps companies make sound business decisions, leverage data that is collected, provide important KPIs that aid in assessing progress, and gives the recipient the ability to do all of this on a dashboard.
• Other services – Various 3PLs provide many other extra services. You will find 3PLS that offer customized technologies and optimization, purchase order management, pallet, container, inventory, and warehouse consultation, chargeback mitigation and process services, QC interface, and routing guides, carrier RFPs, and negotiation services.
Conclusion
The landscape is changing for manufacturers, truckers, retailers, and everyone in the supply chain. Only those who will change with the times and utilize the help that is offered by the 3PLs will survive. If you're interested in learning more about how LTX can not only give you great customer service, but increase your ability to provide customer service to your customers, then contact us today below!