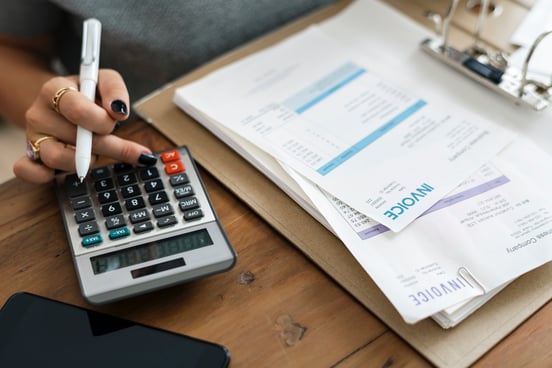 Let's face it; the bottom line is what's most important for any company because it determines the company's ability to stay in business, it's longevity. Couple this with the fact that a large portion of overhead costs for nearly any company are freight and you conclude that these charges should be monitored and regularly audited to ensure you're not paying too much for your shipping. A freight audit is the best way to track this portion of your business.
With a large amount of shipping done by most companies, that means a lot of freight invoices are produced and sent out. It's possible and likely that these can have mistakes that are causing you to overpay. Having a freight audit process in place for both pre and post freight audits can help you evaluate your invoices for these errors and give your company an opportunity to recoup those overspends, which can only help to fatten up that bottom line.
How Does A Freight Audit Work?
While freight audits can undoubtedly be performed internally, it does require a lot of man hours, a lot of research, and a good bit of knowledge about current rates and available options. For this reason, many companies have turned to hire a third-party logistics company to perform these audits for them. This is a smart idea when you consider all the added benefits of this investment. For starters, they are much more knowledgeable regarding what to look for and specialize in researching better options for you.
A freight audit is the most crucial post audit. A freight auditor will review your company's freight invoices and pay attention to shipping times, shipping costs, insurance costs, accessorial charges, carrier, transfer points, and several other categories to extensively dissect the charges hitting your bottom line. Some of the most common errors occur with shipper inaccuracy, accessorial charges, and detention, all of which can have significant effects on invoicing.
If you choose to hire a freight audit specialist, be prepared to provide them with specific information which may require some work on the part of your company. They're going to want to see a complete and comprehensive thirty to a ninety-day sampling of your freight invoices to analyze, and an understanding of your business practices, rules, and requirements on the part of your company that way any audit and analysis they do is within your company standards.
Then they'll begin the process of auditing each invoice. During this audit, they will compare charges incurred to current contract rates, and they'll compare pre and post-payment as a standard. This is an essential step to benchmark and evaluates your shipping rates.
What's the Benefit?
By having your freight invoices audited for accuracy, you will be able to get back the money you've overpaid for freight. Freight is a vital part of your company and should be handled with care and precision. Your bottom line can only benefit from a freight audit. You can take control of your costs and monitor them closely. By hiring a professional company to freight audit for you, you can redirect your internal accounting team to handle other essential facets of your business. With freight auditing by a third-party company who uses state of the art technology, they can run extensive reports to help increase visibility to top managers. Having access to historical shipping information can help them make the best decisions for future shipping and freight for the company. When contracts expire, this data can be used to negotiate better contract rates or change key carriers if needed to maintain better service and rates.
How Can We Help?
Here at LTX, we provide extensive knowledge and a wide variety of transportation services combined with customizable software solutions to bring you the most enhanced customer experience. Let us freight audit for you, to provide your company with a team of experts and all the benefits that go with it. We value teamwork, integrity, innovation, and value creation, hoping to serve as an extension of your company and use lean initiatives to streamline your transportation and chain processes.
Here at LTX, we thrive in a forward-thinking and energetic culture with a commitment to our values and our customers. You can count on our team to pre and post audit each invoice to make sure you never pay more than you're supposed to. We track variances between billed amounts and contract to price and require certificates from the carriers before approving weight or reclassing occurs. Once this is all completed, we will send you your invoice and pay the carrier appropriately. A full post audit is conducted to ensure no ad-bills were made after the close of the PRO to finish out the process.