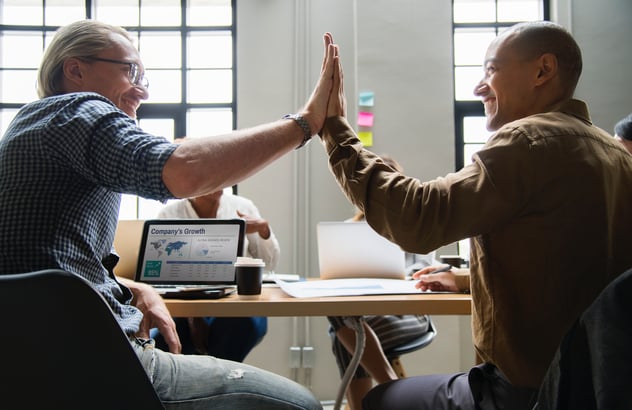 Choosing the right freight broker to manage your logistics is the best way to streamline your supply chain. The relationship a shipper develops with a freight broker helps them navigate the complex world of global logistics. While there are several good freight brokers that can be found with a simple Google search, there are a few important criteria that the best freight brokers have in common.
If you're looking for a freight broker to help you with shipping and logistics needs, here are five items you should consider.
Don't Assume that Top Google Search is the Best Option
While Google is a blessing for finding exceptional service providers, when it comes to choosing freight broker, those top results don't always mean they are the best. Most top searches on Google are due to paid advertising or really good online marketing programs. It's a proven fact that online marketing is the most affordable way to reach a target audience, so you don't want to discount those top search results either. If a company has proven that they can capture your attention, by being fiscally responsible – that's a good thing for your business. However, you should do some additional research on those top search results, to make sure they are a good fit for your business.
Verify that they are Licensed by the FMCSA
Any credible freight broker will understand the importance of being licensed to practice and service clients in the logistics industry. Once you've found a freight broker through your search engine results, visit their website and verify that they are licensed to provide freight broker services by the FMCSA. The organization that oversees freight logistics is the Federal Motor Carrier Safety Administration (FMCSA). It is a federal law for anyone who arranges transportation for compensation to have a federal property broker license; which is issued by FMCSA.
There are several requirements to be licensed to provide broker services; mainly it requires insurance, bonding, and safety and/or business operational standards. Insurance and bonding protect a shipper or individual against fraud or other unlawful activities that a broker or carrier could commit.
Make Sure they Fit Your Needs
There are several freight brokers who are quite diverse in the areas of expertise they serve. However, there are some who are specialists in a particular industry. It might be best for you to choose a freight broker who specializes in the type of transportation or the mode that your company uses often. For example, some freight brokers are LTL or less than truckload specialists, while others are experts in air freight / overseas shipping. If you deal with any international shipments, it's vital to select a freight broker that has a proven record and complete understanding of international shipping laws and regulations.
Ask Them About How they Setup Insurance and Process Claims
The three items above are general must-dos when it comes to finding the right freight brokerage for your needs. However, once you narrow down a few contenders, it's a good idea to set up a series of specific questions that you should ask during an interview. Yes – you are the boss when it comes to hiring a freight broker, so you should always interview anyone who will represent your company. One item that is often overlooked is how they set up insurance protection or process claims. Any professional freight broker should have an easy to understand program for setting up insurance for your specific type of shipping needs. They should also be just as clear about explaining the claims process.
Inquire about Their Communication Methods
When you have a business to run, you need to be completely in the loop about the shipment of your supplies and commodities. Whether its inbound or outbound freight, receiving instant reports or updates on logistics allows you to be proactive about alerting your customers who might be waiting for your shipments. The best freight brokers utilize advanced, cloud-based CMS or customer management systems that permit them to contact you and send automated updates through email, text, and more.
The bottom line here is that not all freight brokers are alike. In fact, there are some that appear really good on the surface but fall short when you dig deeper into their qualifications. A good freight broker will be ethical, honest, open, and transparent. So, make sure to ask them as many questions as needed until you feel 100% confident that they will serve your company well.