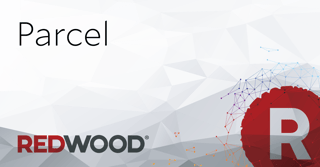 Why Redwood's Continuous Improvement Approach to Parcel Mediation Leads to Unprecedented Cost Savings

It wasn't long ago the need for shippers to improve their strategies – and save money – from their parcel freight contracts got little if any attention. There was plenty of attention on truckload and less-than-truckload contracts, and a field of experts ready to consult.
Parcel somehow flew under the radar, even though many companies were spending significant money on the mode and absolutely could have benefited from substantial savings.
As e-commerce has brought about an explosion in business-to-consumer shipping, the business community has recognized the potential for parcel savings. When Redwood Logistics looked at the issue, we quickly realized there was still the need for a more strategic and advisory approach that empowered shippers with knowledge and information – while keeping experts in the fold to guide them over the long term.
We believe strongly that the best thing we can do is to set shippers up for savings and continuous improvement. And that's where Redwood Logistics' Parcel Mediation fits in.
---
Filling the Parcel Knowledge Gap
Shippers were asking employees without extensive knowledge of the field to negotiate complex carrier contracts And without the ability to see their true landed cost. That was giving the carriers a significant advantage in negotiations, and they continue to take full advantage.
At the same time, companies were completely lacking transparency into their parcel freight spending. Even if they were trying to address it, they didn't have the tools to get the information they needed.
Many companies who would have been interested in addressing their parcel freight spend lacked the bandwidth to support strategic small-package sourcing.
This was where we knew Redwood Logistics could address some truly critical needs.
Our team is filled with experienced logisticians and account managers – people who have lots of real-world experience and understand the needs of shippers and the complex parcel carrier market. We went to work teaching our clients how to become pros at carrier contract negotiations. We coached them at understanding the data and using it to drive their decisions. And we shared the finer points of carrier negotiations so they could get better rates and save money.
---
The Parcel Mediation Deep Dive
The answers are found in the details, so we not only needed to know where to look, but we also needed the tools to help us pull out the gems that would change the game.
Fortunately, Redwood Logistics leverages the most robust technology and the most effective software to analyze the information our clients need. We use software analytics to dive deep into the realities of accessorial charges. We create transparent views of different scenarios in which shippers can save money by adjusting their carrier mix – and from what we learn, we often find ourselves recommending smaller, regional carriers.
Additionally, we developed in-house modal conversion opportunities to make it easy for shippers to choose the right network setup.
And we use our technology to organize and analyze charges for accessorials, freight and fuel – all while helping our clients use that information to make informed, data-driven decisions.
The more information we found, analyzed and shared, the more our clients were not only saving money, but learning how to keep improving over the long term.
Our Parcel Mediation system was working.
---
Elite Customer Service
Redwood Logistics didn't want our Parcel Mediation service to simply involve spitting out numbers. We wanted to be able to help our clients down the road as their needs evolved, and we wanted to provide that service at an elite level.
So, we committed to regular network analyses that identify new opportunities as shippers' supply chains changed over time.
That's critical, because every client is different, and our team members work hard to understand each shipper's specific needs – not only today but into the future.
They know they are now able to achieve continuous improvement. And our experts will be there for them when needed.
---
Parcel Mediation Needed Now More Than Ever
Overall parcel shipping costs have increased 6.9 percent in 2022 compared to the previous year. Shippers who don't have strategies based on a true understanding of the data could face a situation in which parcel freight becomes prohibitively expensive.
Redwood Logistics launched its own parcel service in 2019 precisely because parcel was becoming too important to ignore any longer. Therefore, we take a three-pronged approach of 1) assessment/parcel audits; 2) strategy and execution; and 3) analytics and reporting.
The volume involved with small parcel freight makes managing the process especially challenging.
Shippers deserve help. Now they have it.
Through its Parcel Mediation service, Redwood Logistics has already saved its shipper clients significant money while positioning them to keep the improvement going over the long term.
Are you overwhelmed with managing your small package freight? Do you want to reduce your transportation spend with no long-term obligation?
Contact Redwood's Parcel Mediation team today. It's time we started working together.