Price Club founder Sol Price was fond of saying, "volume cures all". While the man who Sam Walton credited for inspiring him to create Walmart is correct, volume shipping or a full truckload is not without its hurdles and challenges. Although most consumers understand that full truckloads are more efficient for shippers and can be more profitable for carriers, there are challenges in FTL freight management that impact different sized carriers and shippers uniquely.
Noted below are a few of the challenges that impact FTL freight management and the creative ways that many are combatting these challenges head-on.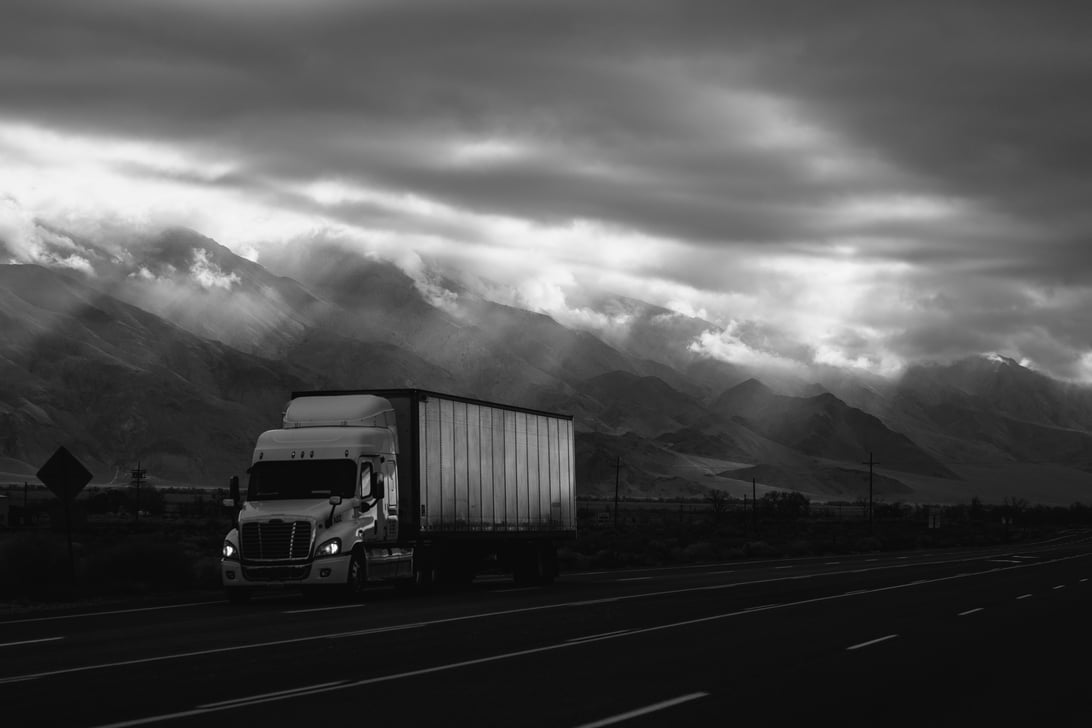 Understanding the FTL Demand
Today's market is all about efficiency. Whether it's in the manufacturing of goods, fulfillment, or marketing to consumers, those who succeed find efficient ways to complete business. For logistics, FTL is name of the game. Full truckloads are more cost-effective ways of transporting commodities from one location to another. This method of transportation is beneficial to both the shipper and carrier, which has stimulated a high demand. However, with the increase in demand often comes a reduction in supply. For FTL management, the biggest challenge is keeping up with the consumer demand.
Finding Qualified Drivers for FTL Shipments
A major hurdle that carriers of all size face is recruiting and keeping qualified CDL drivers. While CDL drivers are well paid, the reality exists that the profession is not as attractive to younger demographics as it once was. Whether it's due to a shift in culture, difficulty recruiting and training new drivers, or the increase of local driving jobs, the fact exists that there is a limited number of CDL drivers who are available for FTL shipments.
Although it's easy to blame this problem on our culture, or the marketability and attraction to younger people of becoming a professional driver, the fact is that retaining and recruiting professional drivers has been a progressive issue over the years for FTL freight management. One item that has helped recently is the significant increase in shipping rates for FTL – and the willingness of large-volume retailers to pay these fees to get the product into the hands of eager consumers. The increase in rates has given carriers (especially smaller carriers or owner/operators) an increase in pay. Until the logistics industry can find creative ways of bringing in new professional drivers, this challenge is likely to continue.
Volume Creates Competition
There are many shippers who are not aware that full truckload rates are not regulated by the NMFTA (National Motor Freight Traffic Association). As such, like any other industry, volume tends to dictate rates. For FTL carriers, low volume destinations have been the target of carriers large and small or increasing rate hikes. Competition among carriers is stiff in these low-volume markets, which develops a few challenges for FTL freight management companies.
While competition is a good thing, pricing yourself out of the market is never a good business strategy. Shippers in low-volume demographics can help control this problem by using TMS systems to book FTL carriers who offer them the best value – not necessarily the lowest rate.
Evolving Best Practices for FTL Freight Management
The best way for a business to evolve to changes in any industry is understanding the difference between controllable and non-controllable. One item that all shippers can control is evolving their FTL shipping best practices. Noted below are a few items that shippers should fine-tune to receive the best rates and ensure timely delivery of their FTL shipments.
• Stay on Top of FTL Trends: If there is a constant about FTL rates, it's that it's never constant. Shipping rates for full truckloads typically reflect each market demands, mileage between destinations, weather and road conditions and other factors. The smart shipper will pay attention to these trends, so they can reduce the potential of rate hikes.
• Be Consistent with Shipping Schedules: Believe it or not, FTL carriers love consistent business. When they can depend on scheduling FTL shipments consistently, it often reduces shipping rates. If you're a shipper – try to develop a consistent shipping schedule and work with carriers who are willing to provide reduced rates for consistency.
• Maintain Flexibility: We all know that things change – especially in the logistics industry. Using TMS systems to check on changes in logistics planning or find carriers who have had shipments in your area canceled can save you a tremendous amount of money.
The key to combatting any challenge is knowledge – and evolving to changes within any industry. This is especially true with FTL logistics. The more you know about the industry, the items that impact shipping rates, and how to plan and take advantage of changes in this industry, the better prepared you'll be to efficiently operate your FTL freight management system.