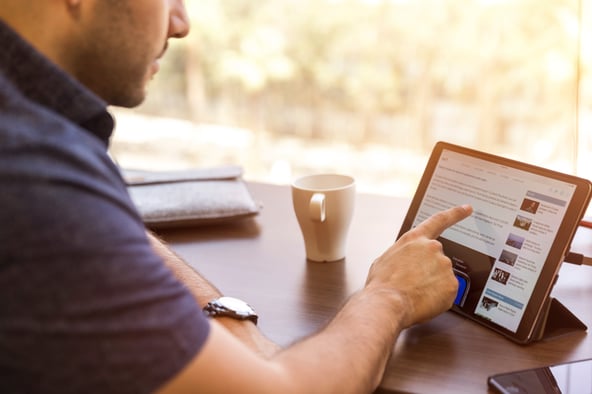 Today's online shopper demands shipments to be fast, affordable, and consistent. To accomplish this task, many eCommerce businesses depend on the experience and professionalism of 3rd party shipping companies to help them meet the evolving demands of savvy online shoppers. Whether you operate a WooCommerce platform or utilize Shopify, Amazon or E-Bay as your store-front of choice, there are several ways that a 3PL or third-party logistics company can help your company's supply chain – especially if you deal with international shipments.
Noted below are a few of the ways a professional 3PL can assist any eCommerce-based business.
3rd Party Shipping Companies Handle Your Supply Chain Operations
It's a proven fact that most online retailers choose the eCommerce platform because once it's set up, it's pretty much on automatic pilot. In fact, the biggest time consumer is usually setting up, verifying, and dealing with freight shipping issues to customers. This is a great example of why many eCommerce giants choose to work with a professional 3PL to set up and manage their supply chain operations. Experienced 3rd party shipping companies understand the complex logistics network that most drop-shippers set up. They have experience dealing with international shipments, tariffs, regulations, and procedures for processing air, ground, sea, and last mile logistics. The 3PL has already set up the supply chain solutions for eCommerce businesses – which allows you to focus on customer service, adding new products, and building your business.
3rd Party Logistics Companies Understand International Shipping
While there are some customers who are ok with receiving their $15 tea kettle in three weeks from China – most online shoppers simply don't have this patience. International shipping can be challenging for many eCommerce store owners. Shipping internationally can be a challenge for many eCommerce companies. From receiving inbound products to shipping to customers in foreign countries, there are several regulations and international rules that must be followed. Failure to do so can result in expensive fines and shipping delays.
Here are a few of the important international regulations that a proven 3rd party logistics provider can help eCommerce companies:
• Paperwork control to the correct international and US-based agencies: Anytime you export or import products, paperwork needs to be filed. Just in the US, agencies like the US DOT, EPA, and FDA need to be notified depending on the type of commodity and point of origin. There are multiple international agencies that require documentation as well.
• Verifying the funding of international shipping bonds: Some foreign countries require shipping bonds to be filed to ensure all supply chain partners are correctly paid for services.
• Harmonized Tariff Schedule compliance: The Harmonized Tariff Schedule (HTS) ensures that all products are accurately classified, duties are correctly applied, and international customs procedures are followed.
The main issue with international shipping is the inconsistency of regulations among overseas countries. By working with an experienced 3rd party logistics company, an eCommerce business can feel confident knowing that they will comply with international shipping laws.
Selecting the Right Shipping Modes
Most eCommerce businesses are built to operate lean and mean. They maintain smaller margins on some products in order to stay competitive with others in the market. To streamline costs, many eCommerce providers slash costs on shipping. However, there are times when using the cheapest shipping mode will end up costing the eCommerce business more money in the long-term. An experienced can assist them to determine which modes of shipment are best, from individual countries, for specific applications, and for unique types of customers.
Shipping and Tracking Tools
Communication is the most important customer service attribute that an eCommerce company can provide its consumer base. Today's online customer demands instant notification on the status of their shipment. This is another great example where a professional 3rd party shipping company can assist. 3PL's use advanced CRM's and other software solutions to communicate with customers on their platform of choice. They can set up SMS, email, desktop, and even automated phone call alerts to keep your customer in the loop with their package delivery.
Arguably the best attribute of 3rd party logistics companies is that their services are scalable. This permit smaller eCommerce providers to expand their operations with the 3PL as their company needs to grow. If you frequently ship internationally or have a need for a proven third-party logistics provider to help fine-tune your supply chain operations, give the experts at LTX Solutions a call.