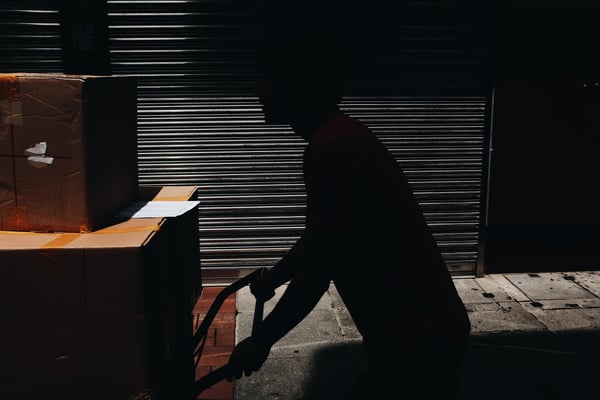 With the cost of goods rising, resources and manufacturing supplies dwindling, and operational expenses blowing through the roof, finding creative ways of reducing costs is a daily struggle for any shipper. The struggle is real for manufacturers, who depend on the efficient flow of supplies and commodities. One way to reduce expenses and improve bottom-line profitability is lowering the costs associated with moving freight. Whether it's LTL, FTL, Intermodal, or Parcel shipping, there are several areas and specific ways a manufacturer can streamline the logistics program.
Noted below are 5 tips for reducing freight costs for those in the manufacturing industry.
Tip #1 - Consider Consolidating Your Freight Shipments
Arguably, the best way to reduce costs on shipping is to limit the number of shipments being received and sent. This starts with consolidating or combining your shipments that are inbound to your company or outbound to customers. One item that is often forgotten is that a leading cost for shipping for a manufacturer is inbound supplies. Believe it or not, inbound shipments can be consolidated with very little effort.
One of the best ways to consolidate shipments is to contact your local Chamber of Commerce or like-minded businesses. The Chamber of Commerce in any major metro area is dedicated to helping their local businesses grow, by connecting like-minded businesses together. This is a great way to begin the process of consolidating freight shipments – especially inbound supplies. The Chamber can connect you with others in your industry, so you can organize your inbound shipments of supplies as consolidated. It's a win-win situation for everybody, so make sure to reach out to the local Chamber or other local businesses to set up a solid co-shipping partner.
Tip #2 – Choose the Right Mode for the Right Shipment
Each mode of transportation is intended for specific applications. The key is to set up your logistics program from the beginning by understanding which mode you should be using for unique needs. If your manufacturing company sends your end goods directly to retailers, work with them to determine which level of shipping service they require. If you are working on inbound shipments to keep your inventory levels strong, be proactive by staying ahead of the curve – and set up FTL shipments that save your company money.
Tip #3 – Build Relationships with Regular Carriers
The logistics world is all about relationships. Carriers and shippers who build solid relationships based on constant or repeat business help each other by creating shipping rates that are fair for each party. For the manufacturer, working with the same carriers on a consistent basis is a great way to reduce shipping costs. If your business needs to receive shipments on a weekly basis, set up a weekly shipment contract with a specific carrier. You'll quickly discover that if a carrier visits your business frequently, and you work with them constantly, your rates can be reduced. The key is – you have to ask for those lowered rates.
Tip #4 – Ship During Off-Peak Dates
The time and day you choose to ship have a huge impact on the cost. Simply taking time to adjust your shipping days and hours to off-peak times can reduce the price you are paying for inbound and outbound shipments. On the average, high volume shipping is at its peak during mid-week days, such as Tuesdays, Wednesday, and Thursdays. Peak times are considered to be 'normal business hours' or from 6:00 am till 5:00 pm.
Of course, the term peak shipping is always unique to the specific type of shipping mode. There are times when parcel shipments (during the holidays specifically) are 'high-volume' – but an LTL mode might be light volume.
Tip #5 – Work with an Experienced 3PL
The truth is that trying to juggle the tips above with your business work schedule can be too much for busy manufacturers to handle. This is why the best way to reduce your shipping costs across the board is by working with an experienced 3PL. A third-party logistics provider has years of experience working with companies like retailers, manufacturers, distribution networks and all parties within the supply chain. Their knowledge of the entire system, plus the strong relationships they've built with carriers and other logistics partners, permits them to find the best rates and modes of transportation for their clients.
If you are looking for an experienced 3PL to assist with reducing freight costs and operational tasks check out our list of the top 3PL's to work with or contact us today!