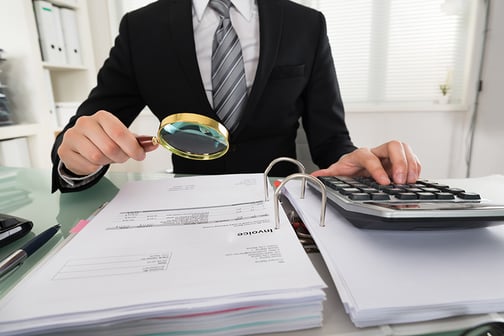 Using a freight audit and payment vendor is commonplace for many shippers in the US. Since most shippers spend nearly half of their logistics expenses on transportation, it's typical for shippers to outsource their bill payment and freight audit services to third-parties that specialize in these product offerings. While they can help reduce stress and provide valuable services to shippers, there are a few important tips you should follow when choosing a freight audit and payment vendor.
Noted below are five important items to consider if you're thinking about selecting a vendor to help with payments and freight audit services.
Make Sure they Utilize the Latest Technology
The global supply chain utilizes the best technology for all aspects of shipping – from point of origin to destination. Whether it's to improve efficiency, safety, or tracking the shipment for security and quality assurance, technology drives the market. So why should your payment and freight audit services be any different? The ability to streamline your shipping process and ensure timely and accurate payments is typically achieved through reporting and collecting data that is accurate and often – reported in real-time. A good freight audit company will have the capacity to communicate and collect data via cloud-bases systems – and often relay that data to their customers.
When selecting a payment and freight audit service, make sure they use the best technology but also are committed to investing in future technology moving forward.
Trust – but Verify Collection and Analytical Data Capabilities
It's not uncommon for people to overpromise and underdeliver in today's competitive marketplace. This holds true especially with several 'consultants' who offer auditing services. In most instances, the issue is not delivering data – but the methods on how the information was collected. Anytime you are thinking about hiring a third-party individual or company to audit your shipping, take time to discuss their business intelligence and reporting tools – before you sign any agreement. Remember, you're spending money on hiring someone to protect your assets and supply chain solutions. You are the boss – so don't be afraid to ask questions. As Ronald Reagan once said – "Trust but Verify".
Make Sure to Review their Financial & Credit History
A freight audit and payment providing company will be responsible for paying your bills to carriers and suppliers. Since their actions can significantly impact your organizations credit and ethical business operations, you are well within your right to review their financial and credit history. It is also important for you to verify that they have the right security processes and software to protect your assets. If a financial payment and freight auditing service is unwilling to disclose their security programs – find a different vendor. Transparency is vital to establishing a relationship, so only work with providers who are open and honest with you.
Are their Capacities Scalable to Match Your Growth?
Assuming that the freight auditing and payment vendor does their job correctly, your business should save a tremendous amount of money, increase its shipping process, fulfill products quicker, and improve customer relationships. When most companies operate in this way – they typically grow. It's important to verify that any vendor has the capacity to increase their offerings to match yours. With payment providers, it's critical to ensure they can increase their invoicing capacity as your shipping needs expand. The last thing you want to occur is developing a negative payment history due to the vendor's inability to fulfill.
Make Sure they Have Solid & Multiple Carrier Relationships
If you're approached by an individual who claims to be a proven payment and freight auditing consultant, you might want to seek elsewhere. While there are several good consultants out there, a professional freight auditing and payment processing company will be comprised of a dedicated staff who maintain carrier relationships. They work and fight on behalf of your company to smooth out differences and conflict before they escalate to 'issue' level. Professional freight payment and auditing companies strive to keep your supply chain running without conflict or delay.
When the logistics supply chain is a critical component of your business operations, it's critical to maintain a solid staff of employees and support vendors that will support your business. Selecting the right vendor to help process payments and audit freight services is made much easier by following these five tips above.