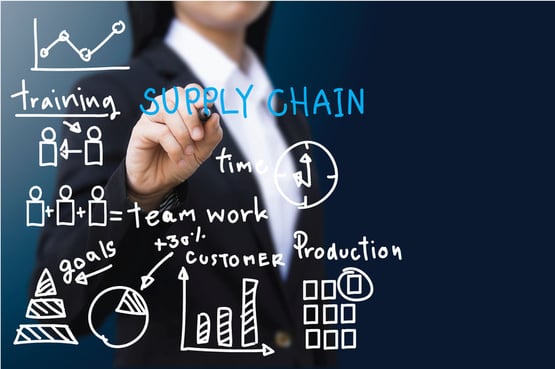 With the way a supply chain is constantly evolving, it can help to bring in a supply chain consultant to take a look at your operations to see where improvements can be made. If you decide to bring a consultant in, how do you know whether or not that person has a good eye for process improvement?
Anyone with a supply chain background can call themselves a consultant but there are a variety of skill and experience levels. One consultant's background may align perfectly with your company where another consultant could have supply chain experience in a completely different industry, which could make a world of difference in the advice they give.
In this article, we'll take a look at what makes a good supply chain consultant.
Proven Project Management Record
A good consultant should have a good track record and should be able to prove it. Heading a supply chain project likely means a lot of cross-functional work, which is a major positive as the supply chain is made up of many different departments. A supply chain consultant could interact with company associates from the warehouse, the transportation department, inventory/demand planners and the finance department all in the same day. People from each of these departments are going to have their own departments in mind during cross-functional projects and a good supply chain consultant will be able to stick to the big picture instead of bending to meet internal demands from various departments. A good supply chain consultant is someone who has experience hitting budget goals, meeting deadlines and outperforming expectations. This is what a company should look for when considering a supply chain consultant.
Experience Across the Supply Chain
As mentioned above, there are many departments involved in the supply chain. Good supply chain consultants should have direct experience across multiple areas of the supply chain, not specialized in one area such as logistics. Someone who strictly has a logistics background may not understand why a demand planner is making the decisions they're making because they have no experience as a demand planner. While it is unlikely that a consultant will have experience in every area of the supply chain, a good consultant should have a background in more than one area. Varied experience throughout the supply chain leads to a consultant thinking from more than one point of view, which is one of the quickest ways to find optimal solutions.
Tech Knowledge
One of the biggest reasons that supply chains evolve so quickly is due to the advancement in technology. New tech can speed up processes or even remove human error completely if used correctly but that's the key – finding someone who can use new technology correctly. A company can invest piles of money into the newest information systems and applications but if no one under their roof understands how to get the most out of it, then is that really a good investment? A good supply chain consultant will be able to adapt to new technologies and take charge when it comes time to implement a new software system or application. A supply chain consultant doesn't need to have a background in IT but a solid understanding of how different types of technology can help a company would be extremely helpful.
Understanding of Your Company and Your Industry
If you're looking for a supply chain consultant to evaluate your company, odds are they won't know the ins and outs of how you do things. It would be smart to find a consultant that has a background in the same industry though. The learning curve will be much quicker because you won't need to invest time in helping the consultant understand that some processes are specific to your industry. Maybe your company is in a niche industry and there aren't many people available who have experience in your industry – what do you do then? The best bet is to find someone with experience in a parallel industry. If your company is in a specialized manufacturing industry, the right consultant for you should have some sort of manufacturing supply chain experience.
Cost-to-Serve Knowledge
Cost-to-serve is where finding a supply chain consultant who has experience in your industry will help immensely. When a consultant reviews your processes, there are going to be areas that they are going to recommend changes. These changes are going to affect the company's bottom line either positively or negatively. A one-size-fits-all approach to supply chain processes will never work because there are too many moving parts and eventually, something will go overlooked. A good supply chain consultant will be able to make decisions to improve the profitability. Finding the areas where directly improving profitability or improving processes that lead up to the final product is a crucial skill that a good supply chain consultant will possess.
Supply chain consultants can help companies improve their processes and bottom lines by having an outsider take a look at what they're doing and suggest some improvements. Good supply chain consultants should have a proven track record, a variety of supply chain experiences, technical knowledge, an understanding of your company's industry and a cost-to-serve knowledge to improve your bottom line.