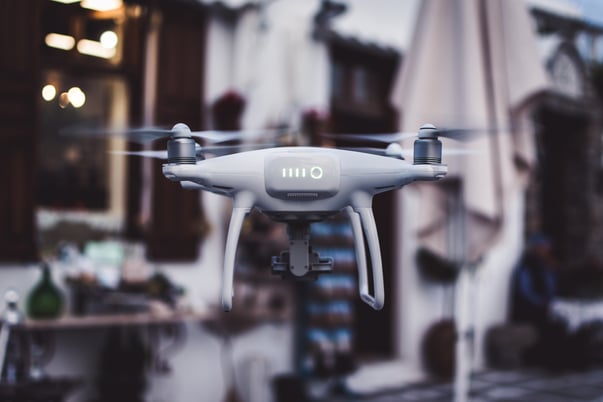 Yard management systems, also known simply as YMS, is any software-based system that is designed to facilitate the management of trucks, trailers pallets, or even personnel in the yard, warehouse or fulfillment center.
These systems are able to provide warehouse operators with real-time information regarding the location of these various things whether in the yard or out on the warehouse floor. With this information always at hand and up-to-date, yard workers can more easily and efficiently find pallets, machinery and other goods in the yard in an effort to better streamline the movement of items and people within the yard.
In a nutshell, it is software that will make your job of keeping warehouse operations moving and go just a bit smoother.
Know What You Need From A YMS
When you are shopping around for new equipment or software to put into place in your day-to-day logistics operations, it is a wise idea to familiarize yourself with it a bit first. And to help you get started off on the right foot, I have come up with a few pointers to give you:
What Are Your Current Issues With Yard Management?
The very first step in determining which YMS to purchase is analyzing what problems you are trying to resolve by doing so.
Sit down and draft up a list of all problems that you know about in your operation. Are your workers having trouble locating pallets? Are your customers complaining of late deliveries?
Locate all of your pain points and determine what requirements a new system would have to meet in order to correct them.
How Easy Is It To Integrate Into Your Warehouse?
For a yard management system to work optimally, it must have some capabilities that allow it to integrate with other technology that you have in place already. These would be things such as cloud integration, scheduling software, and billing tools.
Additionally, if you use RFID or Bluetooth extensively in your warehouse, Will the YMS be able to communicate with the devices that operate through that technology.
Is The ROI Worth It?
Anytime you implement a new system, it is going to be reflected in the overall cost of doing business. Obviously, money can't just be plucked from the sky, so you need to give some thought to the Return On Investment (ROI) that you will be getting from this system.
Is your new YMS going to reduce workload and free up your personnel for other tasks? Will it improve efficiency in any way?
In other words… does the cost justify the return?
Not All YMS Are Created Equal. Ask For A Demo.
Some, but not all, of the YMS businesses out there offer some sort of demo option for serious inquiries. These demos typically include access to all of the core functionality, customer support and helplines, and possibly a few extra add-on features.
There are many YMS systems on the market currently, each with their own pros and cons. It would benefit you to leave your current yard management efforts in place as you test out a few of these software systems in a controlled environment.
This is recommended for two reasons:
First, yard management software is generally going to be rather costly, and that alone can be a huge barrier to get across. If you are going to spend in the thousands for a new system, you will, of course, want to make sure you like it before you decide to make a purchase.
Secondly, by familiarizing yourself with some of the core components ahead of time you will know if it will actually benefit your yard management efforts, or slow them down. Moreover, when you get ready to actually put the system in place for the first time, you will have a much better idea of how all the pieces should be put together. Inevitably, this will decrease the amount of time it takes to launch the new system, keeping downtime at a minimum as you transition from one system to the next.
An Emerging YMS Trend: Pairing Drones With A YMS
Yard management systems as we know them today are still a rather young form of technology. Yes, it has been around for quite some time now, but what I mean is that it still hasn't fully reached its potential growth and capabilities. And with each passing year, new trends in the YMS market appear and point to certain areas of considerable expansion that may be just right around the corner.
One of these latest trends to hit the YMS space is the use of drones in conjunction with a software suite.
Drones can easily be flown overhead through a large yard where inventory or other machinery may be spread out between them. When this is performed by human workers, it requires tons of walking more often than not, draining physical energy from workers that could be focused on more pressing tasks.
Furthermore, it cuts the cost of manual labor or rather, is able to make better use of them as the workload is split almost in half in many cases.
When used inside of a large warehouse setting, drones can be flown through densely lined rows of inventory to quickly take a count of all inventory within a certain radius. When you have inventory that needs to be moved around to scan codes on a box that just happens to be buried under all the others or have to move a ladder around in order to log some products that are just out of reach, it can be rather time-consuming.
They are capable of doing this with greater ease because they can be equipped with a variety of sensors such as RFID readers, GPS, character recognition software, and barcode scanners. Thanks to this capability, a drone can be programmed to fly autonomously through the yard while the RFID reader picks up signals from RFID chips attached to pallets, shipping containers or machinery when the drone gets within a certain proximity (this can even be done to track the movement of personnel remotely). The signal is then processed through the GPS which tells the drone exactly where the signal is originating from. Finally, this data is uploaded automatically from the drone to the YMS. All of this takes place with little to no human interaction as the drones can be configured to self-navigate their course.
It is important to note that while you can fly an autonomous drone indoors with no regulation, flying it outdoors is a little trickier. Flying a drone in an outdoor yard falls under the requirements as set forth by the Federal Aviation Administration (FAA). These requirements include the need for the drone to be operated only by an FAA-certified operator and they must always keep a clear line-of-sight.
Final Thoughts
Yard management systems make life easy for everyone from the inventory management team to the yard employees who need to be able to find specific pallets, machinery, shipping containers or even personnel.
By following the advice and tips that I've laid out in this article, you should have no issue finding the perfect YMS to meet the needs of your growing business.