What do you want from your 3PL (third party logistics provider)? Do you simply want a truck to bring your goods from A to B or do you want a key partner in creating a successful, efficient, cost-effective transportation process? Do you want a 3PL that cares about your growth and provides you with quality service? Do you want a 3PL to help you manage your supply chain and analyze data? Do you want a 3PL to take some of the responsibilities so you can focus on your core processes?
The right 3PL can become your ultimate transportation partner. They can track metrics and analyze data to create more efficient solutions; they can personalize service based on your needs; they can provide unique software and human capital that you wouldn't find with a traditional shipping company.
But in order for a 3PL to be a valued partner for your business, you need to trust them. This trust is accomplished best through transparency and visibility.
Today's modern 3PLs know that transparency is the key to successful processes. It proves their honesty and integrity, while also opening up lines of communication and efficiency.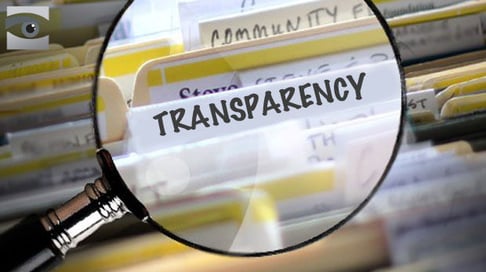 The Goals Of Transparent 3PLs
Traditional 3PL providers care more about price point and discounted savings; they actively avoid transparency so they can provide low prices in whatever ways necessary. On the other hand, contemporary 3PLs realize that the only way to significantly save money for their clients is by opening up business processes and focusing on analytics and reporting.
Data, metrics, and KPIs give insight into how well the transportation process is a function from provider to client. This data can uncover the strengths and weaknesses of each part of the supply chain in a transparent, honest way. These strengths and weaknesses can then be analyzed to determine how to fix recurring problems, increase efficiency, unlock cost savings, and improve overall transportation processes.
Thus, transparency equals:
• Enhanced tracking capabilities and statistics
• Valuable data collection, reporting, and analysis
• Improved carrier accountability
• Reduction in inconsistencies and costly claims
• Leaner supply chain
• Reduced unnecessary transportation spending
How to Utilize Transparency
Transparency means open lines of communication and an integration of services. But even more than that, today's 3PLs are using technology and software to provide key partnership benefits to their clients. Transportation management software (TMS) tracks every aspect of your package from provider to fulfillment. It will show order rating, shipment routes, load execution, filled and unfilled payment, and more. Overall, this software can consolidate and streamline your supply chain data to heighten efficiency.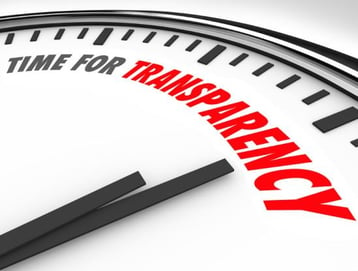 Customization is at the core of effective transportation management software. A traditional 3PL offers a base fee with base services; they provide the same services for everyone as a means of lowering costs. The problem with this is that their one way of doing things may not be the best way for your business to be most efficient or cost-effective. Modern 3PLs see the fruits of customization; different companies require different services, analytics, and solutions. This customization is simplified and manageable through TMS and an expert 3PL staff.
TMS software can also help handle claims and determine to whom a problem should be directed. This means that your 3PL is, for the first time in transportation history, involved in the claims process. Traditionally, any problems or concerns would be the responsibility of the client or provider to figure out; they would have to expend immense resources to track down the errors, reports, and claims to uncover what went wrong.
Today, a modern and transparent 3PL can intervene. 3PLs not only transport from provider to client, but they can also act as a mediator between the two. TMS software can quickly and easily find broken links in the supply chain, manage previous claims, and understand where the inefficiencies are coming from. If your 3PL is fully transparent, it will be fast and easy to find where an error occurred.
Technology allows the client to see what is going on with their supply chain at every step of the transportation journey. It allows businesses to improve processes, cut costs, create leaner management, and ultimately provide a better service to their consumers. Paired with the expertise and support with a modern 3PL relationship, clients are finding unparalleled savings and growth in the transportation department.
Now What?
LTX prides itself on its customized, personal, client-centric focus. From custom technology and services to LTL freight management and audits, LTX believes in the power of relationships. LTX has a full-transparency model that will further open the doors to our clients and partners in order to create a more fruitful, effective, and successful experience for all parties.
Contact us to learn more about streamlining your supply chain, boosting your tracking processes, and cutting transportation costs. We want to be your transparent, intelligent shipping partner.