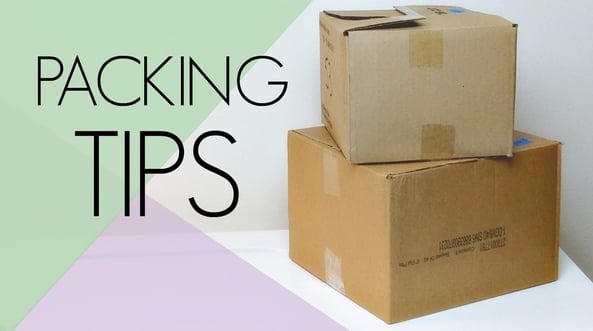 Picture this. A brand new product you just developed is fresh off the assembly line. Orders are pouring in and your staff is enthusiastically packaging up the items and preparing them to be shipped to eager customers awaiting their new purchases. You wave as your shippers pull out of your lot, barely able to wait to hear the positive responses to your newest innovation.
And then—complaints. A truckload of your freight was damaged in transit, which has led to angry customers who want their money back. Your dream product launch has just turned into a nightmare you want to wake up from.
Sound like a scenario that might keep you up at night? Us, too.
Damaged freight should never get in the way of delivering on customer service and making a profit. Which is why we firmly believe in following these tips for packaging product to avoid freight damage and help ensure successful deliveries and happy customers.
Use high-quality boxes: New and well-constructed cardboard boxes will offer more protection than recycled boxes as wear and tear degrade their strength. And if you have the budget for it try double walled boxes for extra protection and durability. If you do reuse boxes make sure to check them over for holes or tears and remove any old labels so there's no risk of it being shipped to the wrong location. And always check the boxes weight limit before packing.
Use proper padding when necessary: Whether an item is made from a fragile material or it simply doesn't fill the box and would move around during transit, you'll need proper padding to keep items secure and intact. Padding like bubble wrap helps ensure any bumps are absorbed before reaching your freight and that items can't move in the box.
Don't skip on sealing: This seems obvious but failing to seal a box properly with high-quality packaging tape along all seams can end up with a box popping open—particularly during transit—leaving its contents vulnerable to damage. Seal tightly and you won't have to worry.
Choose the right pallet: Choosing the right box and sealing it tightly probably won't help you if a pallet can't hold the weight of the freight you put on it. Ensure that it's able to hold the required amount of weight and is sturdy and flat before you stack freight on it. Avoid pallets without bottom boards as these don't distribute weight evenly as well as corrugated pallets which have a tendency to break down. This will give you peace of mind that the pallets will hold up even for long journeys and that stacks won't tip over or fall.
Stabilize your stacks: Once you've stacked items on pallets take extra care to ensure the freight is secure. You can do this with top and bottom protector pads to help fill any voids in the stack and prevent boxes from falling into gaps. Then use load locks to secure the freight to the pallet. Finally, use shrink wrap around all the boxes to keep them together and prevent any movement during transit.
Invest in shipment monitoring technology: If you have freight that's temperature sensitive or often ship freight in areas with poor weather conditions, shipment monitoring technology can alert you to potential issues with a shipment helping you react to the problem immediately. For example, you could be alerted if the temperature in the shipping truck rose above a safe level and reach out to the driver to attempt to fix the situation before it becomes a problem.
We all know that we can't completely eliminate the chance of damaged freight. But taking the proper precautions like those we detail in the tips above can go a long way to ensuring any instances of freight damage are few and far between.