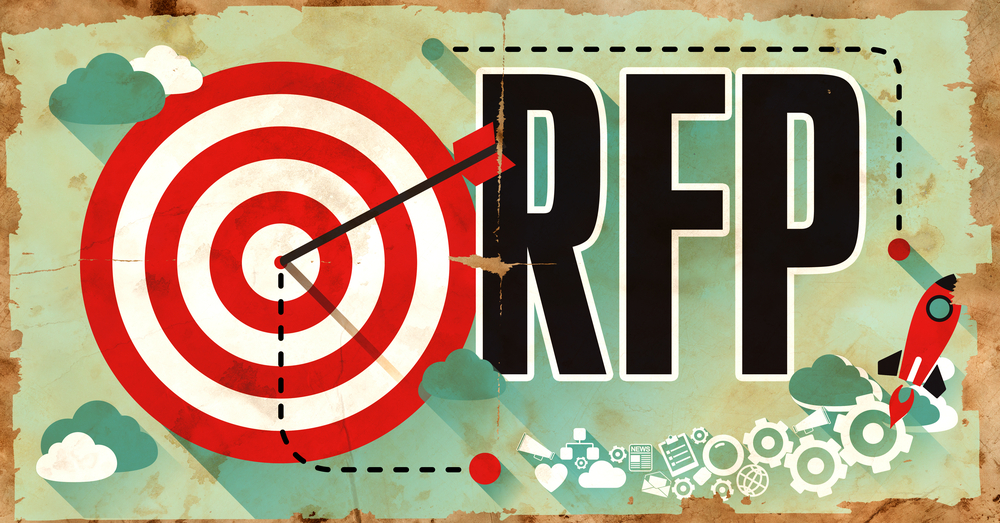 There's not a lot that gets you more excited than an email from a customer asking you to complete an RFP – or a request for pricing/proposal. This means that they have business to give and they're considering giving it to you, which could mean big bucks for you and your company.
The thing about an RFP though, you are not the only one the company is sending this to. There is competition for the business, which means you have to be careful how you go about creating your RFP because you don't want to shoot for the moon and price yourself out of the bid. You also don't want to bid so low that you win the job, but it leaves you with very little room for profits.
So, what is the best way to complete a great, competitive RFP?
In this article, we'll take a look at the intricacies of the RFP and how to help make sure you and your company will be in the discussion when it comes time to hand out the business.
---
Research, Research, Research
When a company reaches out to you for an RFP, it is likely because of prior work history or because of a positive recommendation from another customer. They think your company is capable of handling their project, which is a great start for an RFP. Now is when your legwork begins.
Most RFPs will have very precise requirements and specifications, so do your research to make sure that you can handle everything they need. Bidding on something that is out of your capability will put a dent in your credibility and can hurt the company financially if you win a bid you're not able to execute.
Research every little detail about their project, then review with your team to make sure everything in the RFP can be realistically completed.
---
Know Your End Game
Before you send back your pricing on an RFP, you have to understand what you're trying to accomplish. Obviously, you want the project to go as smoothly as possible, but your end game can differ from the process itself.
If this is the first RFP you've received from a company, sometimes it is best to bid a little cheaper than you normally would to get your foot in the door. Once you execute, this company will see how well you completed their project with competitive pricing. When the next RFP comes up for that company, they will know exactly what they're getting when they ask you to bid.
---
Make Your Solution to Your Customer's Problem Clear
The customer knows what they want in terms of specs and timelines with their projects, but you need to show them how you're going to do it through the RFP.
While pricing is an important factor, make sure you are including information that shows why you are the solution to their problem. Briefly explain how you will complete each step of their project. Customers appreciate being in the loop on how things will be done. The last thing they want is to hire a company for their project and have that company go off completely on their own.
---
Confirm the Details
For the most part, RFPs are not brief.
They have a lot of details that could be easily missed if you are just skimming through the pages. If there is anything at all that is unclear, make sure you are confirming these portions of the RFP with the customer prior to submitting.
The last thing you or the customer wants is some sort of miscommunication where the customer was expecting you to do one thing and you were expecting to do another. It is better to get those issues out of the way before you are awarded the project, not on day one of the job.
---
Know Their Deadlines and Meet Them
Deadlines are arguably the most important part of a project. Sometimes deadlines can be adjusted but other times, their date is simply set in stone.
If you're unable to meet a deadline, then good luck getting another RFP from that customer. Make sure you understand the length of time required to complete each step in their project compared to when they want it completed.
If you believe something cannot be done within their time frame, then express that to them. If you think something can be done in a shorter timeframe, then feel free to shorten that timeframe but make sure you know you can complete their task without a doubt in a shorter time period.
---
Review Your Proposal Before Sending
Some RFPs can be exhaustively long and trite, which can lead to mistakes. Make sure you have multiple people review the RFP prior to sending because a missed or transposed number could end up being a make or break detail to the customer.
If you can complete a project for $75,000 but accidentally transpose the numbers, now your bid is $57,000. While that is more competitive, you may have just cost your company $18,000 because no one caught an inadvertent slip. This is one area where it is better to be overcautious and triple check your details.
---
Don't Brag but Make It Clear That You're the Best Choice
Confidence is important to your customers because they want to know that you'll complete the project without any hiccups. Show them examples of projects you've completed in the past that makes your company look like the only option for their project.
Be humble but show them why you're the obvious choice for this project even if your pricing is a little higher than the competitors. While the price is an important factor, many companies would rather spend a few extra dollars for better quality results. Not only will this help you win the bid, but it will also help boost your profit margins.
Every RFP is an opportunity for your company to shine and make a few bucks in the process. Make sure you're using these tips and practices to seal the deal when the next RFP comes your way.