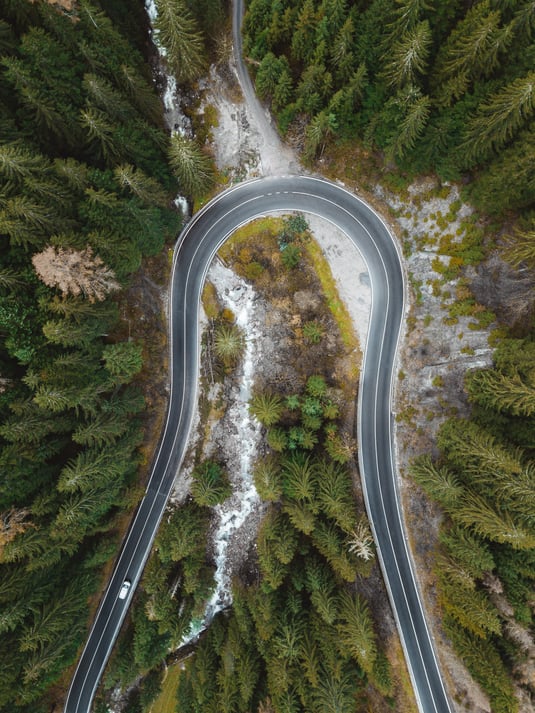 The trucking industry is certainly no stranger to strict regulations and challenging requirements. These things get implemented every year… and every year the industry seems to bounce back with relative ease.
But 2019 is not looking like it will be one of those years where we just spring back into action like nothing ever happened.
There are currently 2 big issues that could potentially massively disrupt the LTL and shipping industry as a whole by this time next year. And these problems are not just issues that small-scale operations are going to face. These are going to affect the big guys just as much…
The ELD Mandate
With 2018 came probably one of the hottest subjects up for debate; the ELD Mandate.
We have talked a bit about this bill briefly right here on the Redwood Logistics blog earlier this year when it first started to really gain a good deal of traction industry-wide. But if you want to get all caught up, such as what it is, how it works, and the general ins-and-outs, we recommend checking out this article.
If you just want the short version, the Electronic Logging Device Mandate, or ELD Mandate for short, is a bill that was passed in December of 2015. It was released with the understanding that it would go into full effect exactly two years from the date it was introduced. Two years later in December 2017, it hit the trucking industry like a bag of bricks.
This bill requires all nationwide companies to implement and maintain electronic logging devices in all of their freight vehicles. The purpose of this is to record data to ensure that a drivers Record of Duty Service is compliant with all Hours of Service (HOS) requirements.
When we first covered this subject earlier in the year, it was already in full swing and was still meeting with very harsh, yet true, criticisms. Just to recap on how the ELD Mandate already affects the industry and continues to do so:
• Under the ELD Mandate, truckers are only allowed to fulfill an 11-hour driving shift. Additionally, they are only allowed to drive those 11 hours after they have served 10 consecutive hours off the job.
• Under the HOS provision and the ELD Mandate, truck drivers must also take appointed breaks and the HOS enforces the rule that all drivers absolutely must take an 8-hour nap/break after every shift.
• If the truck driver has been driving for seven or more days in a row, it may not total more than 60 hours during that same period of time.
The HOS and ELD Mandate force LTL drivers off the road and render them incapable of driving as many hours as they may need to make the trip a quick one. We are only a year into these new regulations so we don't know what the future holds for them… but so far it isn't looking to be a good move for the industry and tensions in the industry will only worsen.
We fully expect to see more regulations put on the books in 2019.
The Potential for Driver Shortages
For the past few years, there has been an ever-increasing problem that threatens to topple even some of the largest scale operations in the country. That problem is the lack of new truck drivers coming into the industry. As a matter of fact, the number of truck drivers across the nation is dwindling at an alarmingly fast rate.
It is estimated that somewhere in the range of about 51,000 more drivers are needed to meet the consistently raising demands from large corporations across the nation. We are so short on drivers at the moment that the American Trucking Associations has already come out and said this problem is only going to get worse. If this employment landslide continues at the pace it is going, that would put us at a driver shortage in the range of about 150,000 by 2020.
In 2019 we should have a better idea of where this trend is heading, but we need to figure out how to curb the issue or we may be facing a crippling industry within just a few short years.
We believe that this shortage may be due to a number of factors such as a generation that is less interested in driving trucks for a living, low pay rates, and the aging of drivers that we have left. The big one for most potential drivers is the low salaries involved with the median income not usually being much more than $50,000-ish per year. And it is the long-haul drivers that this problem is affecting the most.
While this is a major problem, it could be easily remedied in my opinion. Drivers need better incentives to get them interested in pursuing a career in driving. If we can just incentivize the field a little more, we can surely turn things around for the better.
The truck driver shortage is actually a topic that we have covered previously right here on the Redwood Logistics blog. If you get a chance and want to know more about this specific issue, you can read our blog post here.
Final Thoughts
We are getting ready to leave 2018 behind us and step into a brand new year full of interesting challenges, competition, and rules to navigate. We cannot honestly say that 2018 was a huge year for the LTL industry, but we can definitely say that, so far, we have stood fairly steadfast through some of the biggest hits that came our way this past year.
All we can do when venturing into the new year is to bring our experiences, failures, and triumphs to the table. What did you learn this year? What did you have to adapt to?
More importantly… is your LTL operation ready for whatever 2019 is about to bring?