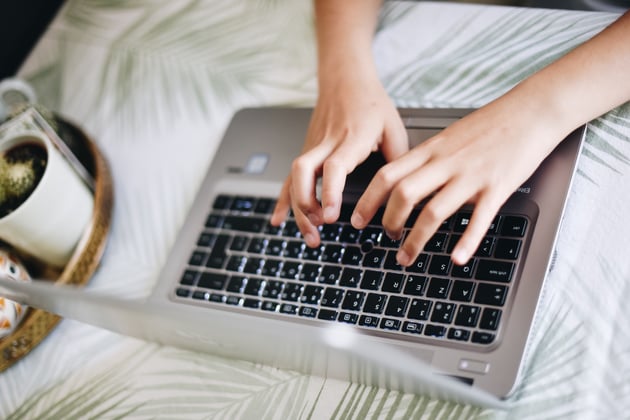 The current state of eCommerce logistics is strong – it's really that simple. The modern eCommerce industry is night and day from what it was a short decade ago. Advances in technologies, communication methods, shipping platforms, and the rapid expansion of drop-shipping have created an eCommerce growth that is quickly changing retail. While the eCommerce industry is strong at this time, there are several growing trends that are significantly impacting the logistics side of eCommerce sales.
Let's take a look at three of the top change eCommerce giants are making to meet the evolving customer demands, so eCommerce growth can continue.
The Expansion of Local Distribution Warehouses
Customers today want quicker access to items they purchase online. To expedite the delivery, many large eCommerce companies like Amazon.com, Walmart, and more are opening smaller, yet locally-targeted distribution warehouses. The strategy behind this concept is to open a warehouse and distribution facility that carries top-selling products based on zip codes where the items are being delivered. A great example of this strategy is a new Amazon.com distribution facility near the Phoenix metro area.
This new warehouse carries 50,000+ of the top-selling products consumers in this area have purchased in the past 12-months. The warehouse is supplemented with new products that vendors are looking to target in the Phoenix valley as well. When consumers in this area order products from Amazon, they are shipped from this location, which saves money on shipping, reduces costs to the consumer, and allows quicker delivery. From 2010 till 2018, Amazon invested more than $12 Billion in building and opening more than 50 of these large distribution, picking, and fulfillment facilities in the US alone. It has streamlined their operations, increased sales, and significantly improved the customer experience.
Not to copy-cat, but Walmart has followed suit, by opening similar picking and shipping stores, specifically for eCommerce orders. Some grocery stores including Albertsons, Safeway, Kroger, and more are starting to offer eCommerce grocery deliveries, which operate out of an existing retail store and can often be picked, processed and delivered on the same business day.
Local Based Delivery Services
Amazon and other fulfillment houses have also gone to local delivery services to deliver products to consumers – and often on the same day. Amazon Prime is a subscription-based service that offers these local delivery options to consumers, in many instances on the same day, and for no shipping charge. The consumer pays a flat annual or monthly fee for the Prime services, which also includes digital subscriptions, access to streaming videos and audio, and more.
Essentially, these delivery drivers operate under a similar business model as Lyft or Uber. The more deliveries and mileage they drive – the more money they can make in a day. Drivers utilize modern apps and alerts to not only deliver products directly to the customers home, but also at locally-based storage facilities or lockers – often held at shopping centers, gas station convenience stores, and other large public domains.
The Expansion of Last Mile Delivery in eCommerce
The biggest trend in eCommerce is that items purchased online are progressively getting smaller in nature, but more expensive in value. Items like iPhones, Computers, Digital Devices, and Entertainment items are the biggest sellers among many eCommerce platforms. This has increased the need for last mile delivery services, such as parcel shipment. An interesting fact is that more than 50 percent of all USPS United Parcel Service shipments are last-mile services specifically for eCommerce orders. In an effort to provide better services to their customers, eCommerce businesses are picking and processing orders the same day, and shipping them via second-day or third-day USPS Priority Mail.
Most of these eCommerce providers are also offering customers improved tracking options. Instant text or email notifications are automatically sent via cloud-based CRM solutions that updates the customer on delivery delays, where their shipment is located, and expected delivery estimates. This improves the customer experience and also reduces the potential of missed deliveries or reattempts, which can cost the shipper more money.
Finally, when we analyze the current state of eCommerce and logistics, one word is constant – automation. From push notifications to mobile apps, to desktop and mobile alerts, automation in communication with eCommerce is a must-have customer solution. Where the fun begins is the integration of SKU-based automation features. New algorithms are being developed daily that help to improve sales forecasting, process orders more quickly, and reduce inventory errors. eCommerce has rapidly increased the need for reliable transportation and logistics providers who can keep up with rising technology.