Keeping your shipping technology in-house seems like a good idea on the surface. You feel you can have control over the system and it will directly relate to your company's processes. Right?
But if you're a transportation manager, you're likely wasting precious hours trying to keep technology updated, data consolidated, and tracking systems efficient—when you should be focusing on your team and goods.
Outsourcing technology to a third-party logistics company, or 3PL, has been proven to save shippers time, money, and manpower that can then be utilized in other facets of their business. Studies have shown that 3PLs that use cloud and web-based technology help shippers reduce costs, improve visibility, and better regulate inventory.
In fact, 3PL began as a leader in efficient data processes. "Third-party logistics" was the term given to those transportation service companies that were using online tracking and data for their clients. 3PLs were the beginning of technological transportation, and they are still at the core of efficient shipping processes and data collection today.
So what are the benefits that you would receive by outsourcing your data services to a 3PL rather than keeping it in-house?
1. Increased Efficiency
Every shipper wants increased efficiency in the shipping process. Even if one part of the transportation chain is lacking in effective procedures, the rest fall behind as well. Suddenly, you're left with a slow, lagging shipment that hurts customer experience and client services.
Outsourcing the tracking, data reporting, and other technology can ensure efficiency. You are handing over that process to another company that already has experience creating and managing effective transport tech. It allows you to focus on your core operations and logistics processes and have access to all the info you need—without doing any of the tedious and time-consuming work necessary to obtain that info.
2. Personalization
A good 3PL company has the ability to personalize your software to your needs. They will focus on a service that is tailored specifically to your transportation management. A 3PL can help determine your headaches and then employ the appropriate tech to remove those burdens.
For example, the LTX team uses personalized customer services that work in tandem with your team to lighten the load with regards to:
Daily Issue Handling
Daily Track and Trace
Carrier Management
Vendor Shipment Management
Expedited Shipment Management
Reconsignments/Redeliveries
New Store Onboarding and Setup
Pro Number Reconciliation Daily
Freight Claim Management
Weekly Flash Reporting
Monthly Business Review
Imagine how much time you would save by having a third-party even do your daily, weekly, and monthly reports for you! Reports that are customized to your business and only present you with the relevant info that you and your employees need to see!
3. Data Consolidation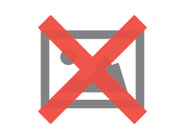 Data consolidation helps manage every aspect of your supply chain. It's like lining up everything on a neat and tidy shelf so you can see all of your info, analytics, and reports in one glance. You should be able to access accurate tracking and reporting with a few clicks on a cloud-based platform. With one click, you can see your shipments, spend, weight, and more.
You get insights into how your company is doing in various transportation areas; better yet, you can see how all of these areas are impacting one another through data consolidation. LTX's data goal is to provide clients with the answer to all supply chain-related questions in just a few clicks.
4. Wealth of Resources
3PLs have the resources to do the things that would cost you a significant amount of money, time, or manpower. The purpose of a 3PL at its core is to grow their clients' transportation through technology and customer service.
In this way, third-party logistics companies often gather strong partnerships and valuable resources with other supply and transport companies. Outsourcing services to a single 3PL company is like having access to an entire network of quality services and capabilities. In this way, 3PLs can also provide consistent supply chain management beyond your own capacity in-house.
5. Updated Technology
Updating your technology is likely not a focus for you because you have so many other things on your plate. But up to date tech can create more efficient processes and better help your company grow in both the short-term and long-term. 3PLs put technology at the forefront of their priorities, ensuring that their technology is updated and useful. 3PL's prioritizing of tech becomes your company's direct benefit.
The Bottom Line
Outsourcing your data tracking, analytics, and reporting to a third-party logistics company ensures you always have access to the highest quality technology and valuable partnerships for your business' personalized needs. With 3PL's substantial benefits and proven efficiency, your shipping department will undoubtedly boost its bottom line.
Consider outsourcing with Redwood Logistics!
Our data analytics and reporting and other solutions are guaranteed to give you quality, personalized customer service every inch along the supply chain journey. Contact us or request a consultation to learn how we use our tech to better your business.