A major misconception within the less than truckload (LTL) industry is the reasoning for integrating new technology in their operations. While it's assumed that profit margin is the number one factor, the truth is that most LTL carriers are looking for accuracy and consistency throughout their business. When it comes to pricing accuracy, the inclusion of dimension-based technology to accurately measure load-sizes.
There are several reasons why the top carriers in the industry are increasing the use of dimensioners to improve pricing accuracy and several other benefits – that eventually benefit the shippers and the industry as well.
The "WHY" Behind the Rapid Use of Dimension Equipment with LTL Carriers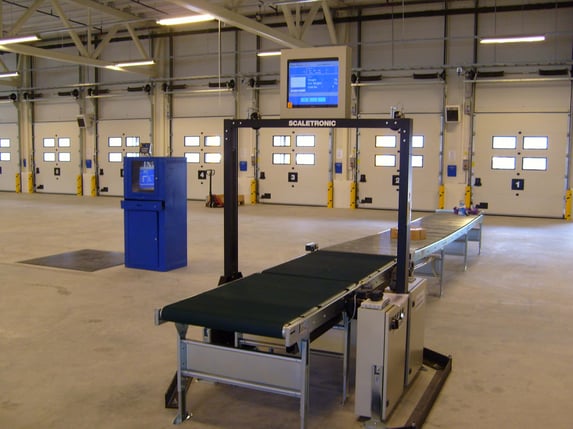 A senior analyst with the SJ Consulting Group recently reported that there are currently 200-dimension scanning machines are currently being used – an increase of 300% from three years ago. Logistics giants like Fed Ex Freight, UPS Freight, YRC, and 12 others who represent 90% of the annual US-based LTL revenue have rapidly expanded their use of these machines, due to the cost-effectiveness and rapid return on investment. In fact, most major carriers report that most dimensional scanners pay for themselves within a 12-month period.
Beyond the fact that using dimensional scanners pay for themselves quickly, there are several ancillary reasons why the big 15 are rapidly increasing the use of these machines.
• Rapid increases in shipping efficiency: Before dimensioners were popular in LTL, there was a lot of lost space in each trailer that left a lot. While different loading procedures have also improved the efficiency of LTL shipping, the dimensioners have a major influence in this area.
• Improved customer service: Dimensioners were initially created to accurately forecast the cost of shipping. Prior to their use, shipping rates were estimated based on the size of the load, the destination, miles traveled and several other elements. While it was accepted as 'normal' operating procedures, many shippers became frustrated with the inaccurate shipping rates. The use of the dimension-scanning removes the 'guesswork' from shipping estimates – which improves communication between carriers and shippers, and an improvement of customer service.
• Levels the playing field: When a carrier uses a dimension-scanning device to help simplify shipping rates, it removes the guesswork or estimation from rates. Many industry experts believe the expansion of dimensioners in the LTL industry levels the playing field in shipping estimations – and stimulates competition in other areas – such as customer service, tracking services, and offering consumer benefits.
How the Expansion of Dimension-Scanners Impacts the Shipper
There was a time not too long ago when shipping rates were extremely difficult for a business to budget. Whether it was due to fuel surcharges, GRI's, or the estimation of freight charges, a business would find it difficult to accurately forecast – which significantly impacts the P & L bottom line. The lack of accurate shipping cost estimates also created a negative relationship between the shipper and carriers in most cases.
The introduction of the dimension-scanners has removed a lot of these hurdles in the customer service area and offers shippers multiple benefits. First, it helps a company accurately forecast shipping cost. Yes – there are items that will change and fluctuate (such as fuel surcharges), but using these machines helps a company plan. Second, it permits a business to provide better service to their customers. Dimension-scanners permits freight to be shipped more efficiently, which reduces shipment time, allowing products to show up to the end-user quicker.
What Carriers Can Do to Ensure Smooth Transition When Using Dimensioners
The integration of dimension-scanning equipment is an inevitability across the LTL and FTL industry. As carriers begin to integrate this new technology into their operations, there are a few things they can do to reduce mistakes, improve the logistics process, and provide better service for their customers.
• Keep equipment in good shape: The best dimension-scanning equipment is well-built machines. However, they require frequent up-keep and routine maintenance. Staying on top of routine service, maintenance, and upgraded software will ensure accuracy.
• Keep customers in the loop: A critical component of establishing trust between shippers and carriers is transparent communication. While dimension-scanning equipment is designed to simplify the shipping rate calculation, informing customers about their use, explaining how they work, and other attributes of these systems will improve trust between stakeholders.
The dimension-scanning system is quickly on its way to mainstream integration. As more LTL carriers begin to integrate the dimensioner into their daily operations, shippers will find their rate calculations becoming more accurate - and fair for all parties.