So your company has decided to partner with a third party logistics (3PL) company to increase efficiency in your supply chain and ultimately reduce freight costs. But what's the next step? How will your new partner implement these new processes and integrate with your existing structure?
In this article we will discuss the best practices a 3PL should following during the implementation process with a new customer.
Life of a Sale and Process Review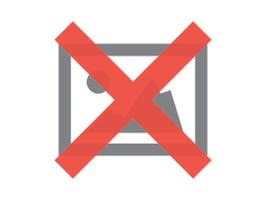 The first step is for your 3PL to completely understand your current processes and procedures. They should come out for a site visit, and walk through an entire life of a sale. The more detailed you are, the more they can really dig down to find where improvements can be made.
At a minimum they should walk away knowing the following about your company:
How are orders received within the warehouse?
What is the average lead time needed before an order is ready for shipment?
How are carriers chosen for each shipment?
What current EDI and/or TMS systems are being used?
How are you currently performing track & trace?
How are you currently being invoiced?
How are you currently auditing your invoices?
Your Wish List
In addition to the basic services (freight management, track & trace, audit & payment and data analytics), your logistics partner should be a problem solver, finding solutions for all of your logistics concerns. During the process review, they should come forward with solutions, but you should also be thinking of a wish list yourself.
Are there specific data metrics you wish you could track? Do you want your sales team to receive updates on shipment status' to report back to their clients? Do you want detailed monthly accrual reports?
Bring your wish list to your very first implementation meeting. Your new partner should be able to work with you make them all happen.
Develop a Project Implementation Plan
The next step is to start putting all of those thoughts into action. A detailed plan should be established outlining each action step and when it will be completed. This project implementation plan should include:
IT integration
Customized operating procedures
Freight accounting
Training
Scheduled outlook reports and reviews
Develop A Well-organized Performance Measurement System Now that a solid implementation plan has been established, you also need a performance measurement system in place to hold your logistics partner accountable. This usually comes in the form of a service level agreement (SLA) with key performance indicators (KPIs) outlined.
The service level agreement is a key document that is used to manage the level of service you are receiving from your 3PL. Through the startup period, while reviewing processes and developing your wish list, the shipper should also be developing the KPI's they wish to see throughout implementation and how they will be reported on.
The 3PL's performance should be measured on both qualitative and quantitative performance measures. Your SLA should include measurements for financials, productivity, utilization, quality and cycle time.
Then be sure to schedule regular reviews. In the first few months, check in monthly, then these can be moved to Quarterly Business Reviews (QBRs) as the relationship strengthens. These reviews create the perfect opportunity to communicate effectively and regularly, ensuring a trustworthy relationship between partners.
In general, if you're working with an experienced and professional third party logistics company, the implementation process should be seamless and take very little effort on the shipper's behalf. The 3PL should have an implementation process in place, that they simply customize and tailor to your specific company. But remember, a 3PL is there to make your life easier and help your supply chain run as efficiently as possible, so never shy away from bringing ideas and problems to the table.
If you're interested in learning more about our solutions and services here at LTX, contact us below. A member of our management team would be happy to answer any questions you may have.