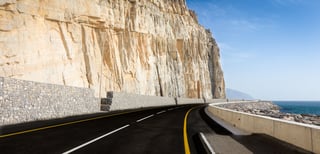 How Parcel Carriers Use Last Mile Technology to Deal with Holiday Shipping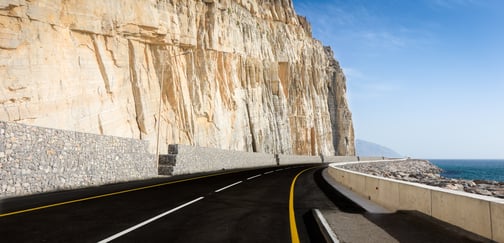 If there is a dreaded term in the express parcel industry, it's 'peak'. This four-letter word is associated with the holiday season when parcel shipments are at peak volume. In fact, it's estimated that package volume with the USPS, UPS, and Fed Ex Express doubles from the 10th of December till Christmas Eve. The tremendous growth in package volume not only creates headaches but also challenges in providing exceptional service during the last mile of delivery.
While companies like Amazon have been integrating last mile technology to improve customer delivery time to ridiculously-quick standards, many of today's largest parcel carriers are also beginning to apply similar technology features to deal with the holiday shopping peak season.
Noted below are some of the challenges associated with last mile logistics (especially during the holiday season) and a few of the last mile technology solutions being used to help improve delivery efficiency on behalf of the carriers themselves.
Understanding the Challenges with Last Mile Logistics
In the global supply chain, the last mile is often considered to be the least efficient, costly, yet most important. There are several hurdles that contribute to these struggles including:
Missed Deliveries: Today's consumer is always on the go. Whether they are at work, taking kids to appointments, or shopping elsewhere, a major issue that can cause inefficiency with last mile logistics are missed deliveries on expensive or items requiring signatures. Items ordered during the holiday season including electronics, jewelry, video game consoles, and collectibles simply can't be left at the front door due to the potential of theft.
Inefficient Route Planning: With the increase in volume generally comes with more stops within a specific route. However, the major issue here is that the majority of recipients are new or non-usual recipients. Delivery drivers (especially with express shippers like UPS and Fed Ex) usually work with runners that can increase the stops per hour, but the route planning itself is typically choppy.
Delays in Receiving Freight: With the holiday season often comes colder weather across the USA. While weather can cause slower delivery times, the main issue is delays that occur at larger sorting facilities, such as Memphis with Fed Ex and Atlanta with UPS. If weather delays the outbound flights from hubs, it trickles throughout the nation.
How Last Mile Technology is Resolving Some of these Issues
We all know that it's impossible to control the weather, but there are ways to reduce the hurdles parcel carriers face during peak season. Here are some of the last mile technology solutions being integrated to help improve delivery efficiency, reduce costs, and provide superior customer service.
Blockchain Technology
The blockchain is well-known in the modern supply chain. This software solution helps to improve data accuracy which reduces the potential of miss-deliveries due to inaccurate customer addresses. This technology is also used to help provide customers with updated delivery notifications, shipping delays due to weather problems, along with detailed information about the shipper and the product being ordered. Blockchain solutions also allow last mile partners to communicate with each other. There are times when multiple carriers are used to deliver products through the last mile.
Advanced Network Platforms
One item that UPS, Fed Ex, and the USPS have in common is the use of cloud-based and Saas (Software as a service) platforms. A single solution provider has the capability of organizing thousands of packages, trucks, routes, and individual couriers on the same server. The SaaS and cloud-based platforms also put the power of revision in the consumer's hands. As we noted above, a major issue that parcel carriers face is missed deliveries on expensive or valuable products.
These platforms allow customers to update delivery data instantly by alerting the carrier of changes to the delivery address. For example, if Judy Smith ordered an X-Box One and will not be home during the delivery window, she could log onto her delivery account and send a message to have the package delivered to the neighbor, Mr. Jones, who can sign for the package.
Mobile Delivery Applications
Nearly every express parcel courier has a mobile delivery app that provides customers with critical delivery updates, sends delivery status updates, and can even send messages for approval for delivery exceptions. As noted above, the delivery app can ask the recipient if they are agreeable to deliver a package to a neighbor if they are not home. The mobile app can also be updated with courier delivery notes, such as documenting the exact location of the package.
By using last mile technology like the solutions listed above, parcel carriers like Fed Ex, UPS, and the USPS are rapidly improving delivery efficiency, which reduces costs, improves customer service and ensures families receive the gifts they send family, friends, and loved ones.