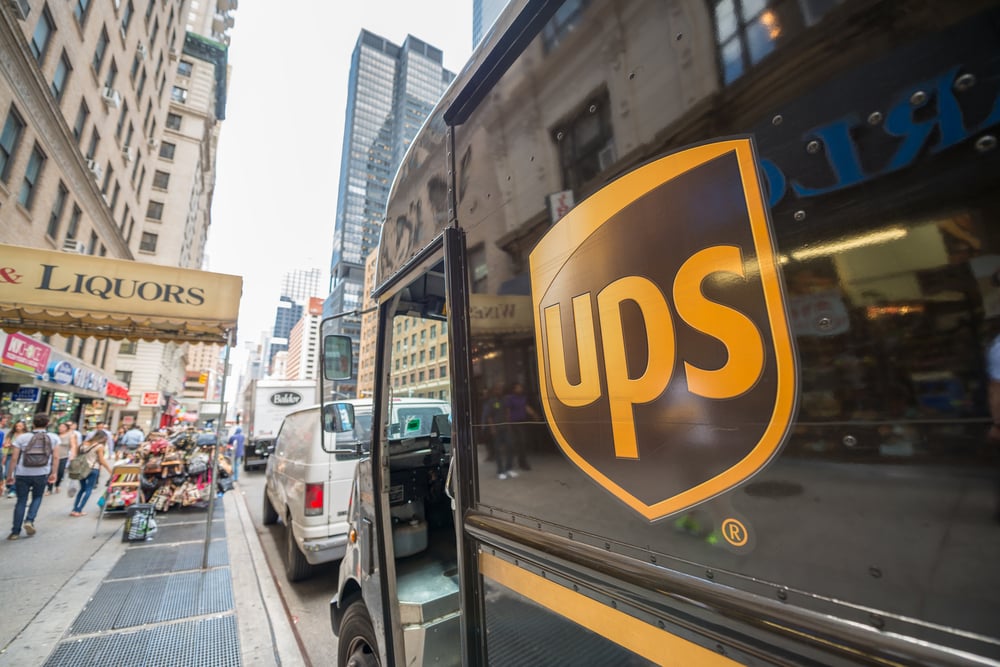 UPS recently released a statement regarding their rate increases for 2020. What do these rate changes look like, and how will they impact individual shippers?
UPS has stated there will be an average rate increase of 4.9% for Ground, Air, and International Services, becoming effective December 29, 2019. But this isn't the only change, and it's not consistent across all shipping methods.
We're noticing that there will be a discrepancy between what the announced fees are and what the actual expense impacts will be. So in this article, we're going to break down the price adjustments and additional fees—so you can know how these changes will actually influence your shipping and organization this 2020.
---
Why are price increases happening?
Although the UPS statement was hushed and subtle, it wasn't unexpected. FedEx and DHL both announced price hikes for 2020 as well. FedEx Express, Ground, and Freight will also see rate increases starting January 6, 2020, and DHL has a 5.9% average price adjustment for January 1, 2020.
What's making these increased rates happen across the industry?
Price adjustments aren't new. With an increasing demand for transportation, major shipping players have been adjusting their pricing on an annual basis. First, they adjust for inflation. They then take into account administrative costs, increased driver salaries (especially with the continuing driver shortage), security measures, and tech advancements for the business.
UPS stated that these price increases are meant to support "ongoing expansion and capability enhancements as we strive to maintain the high service levels you expect."
Like any business, they reserve the right to change their prices based on demand and shifting services.
but just because these increases happen every year and it's their way of keeping business strong, you deserve to know (and be prepared for) how specific changes will affect your business.
---
What are the changes with UPS shipping rates?
Average rate increase
The average rate increase for ground packages will increase by 4.8-4.9%. This is what they anticipate will be the rate increase across the board, but there are other factors that will also come into play.
Express shipping
In general, two- and three-day shipping options are going to see the highest increases. As more and more companies are demanding fast shipping options, UPS (and competitors) are increasing price to match demand and make speed and efficiency the top priority.
The increases for faster shipping is consistent across all Air, but it will likely vary by weight for Ground services.
Air long zones
Ground networks are becoming more and more efficient in accommodating express shipping options. Air is still lagging behind, though.
If you tend to send small parcels, this won't matter as much. But shippers who send heavy packages via UPS Air over long zones will likely end up paying significantly more than the 4.9% increase.
---
Long zone express shipping is seeing the highest increase.
Delivery area surcharges
UPS is extending their zip code list for their Delivery Area and Extended Area surcharges. This means more areas are going to be considered "extended," and US will charge a fee. If you tend to ship to remote areas, you'll see a pretty hefty increase in shipping costs.
We think this change is a push to get shippers and recipients to utilize UPS Access Point Locations regularly.
Prohibited items
Restricted or prohibited items that aren't in compliance with UPS or Federal regulations will incur an additional fee. This is likely a supplemental security measure to protect UPS drivers and workers while minimizing risk (for health and insurance purposes).
Rebill
UPS may charge a fee for each request to change the billing account for a shipment. This will incentivize companies to retain regular payment methods in order to avoid late or missed payments.
Late payment
UPS has announced that they may charge a late payment fee if the shipping invoice isn't paid by the due date. We anticipate they'll crack down on payment—and collect those late fees whenever they can.
Return to sender
UPS will charge a fee for any undeliverable packages that are returned to the shipper. This is likely caused by the complexity and cost of reverse last mile logistics.
Additional handling
The additional handling surcharge used to apply to packages over 70 pounds. This fee has been lowered to packages over 50 pounds for UPS Ground and Air. Any weight over 50lbs will incur an additional handling surcharge.
Processing for Entry Type 86
There will be a processing fee for each request for single entry under Entry Type 86. This applies to shipments that require U.S. customs clearance under the consolidated manifest.
And more…
UPS also stated, "The rates for certain value-added service and other charges will increase." This is a blanket statement that essentially means they might start racking on fees for different services they offer.
That means you definitely want to make sure you're looking at your shipping quotes and receipts line by line. You don't want to pay exorbitant bills without knowing where those costs are coming from or why you're paying them.
---
Who will be most affected?
Some shippers will only see around a 4.9% increase, while others will be hit with much higher fees.
In general, you'll see higher increases in your rates if you:
Use two- or three-day shipping

Air ship long zone express

Transport to remote areas

Don't pay on time and/or from a consistent payment method

Are shipping particularly heavy (or prohibited) items
---
Stay aware. Be prepared.
UPS, FedEx, DHL, and the other transport players are making some big rate increases this year. Now is the time to start preparing for the trailing impacts on your organization's supply chain costs.
Redwood Logistics offers the most comprehensive supply chain consultation breakthroughs in the game.
Contact us for a consultation about your supply chain to keep it lean and low-cost, even with the changing shipping rates.