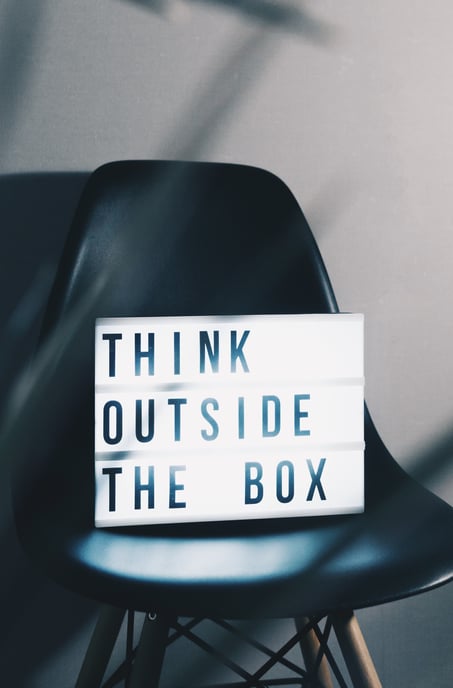 Shrink is the 6-letter word that no retailer loves to discuss. While most damage and loss of retail products can vary from theft, employee errors, or customers breaking products as they shop, a leading source of retail damage occurs before or shortly after it arrives on the receiving dock. Transporting freight is part of a retailer business. A constant reality is that freight damage can be significantly reduced by following five simple rules.
Although the shipper can't control a few of these tips, they certainly have the buying power to inform manufacturers and suppliers of how their poor attention to detail or packing procedures impacts your business. They can also benefit from these tips when they ship products to consumers via eCommerce sales.
Noted below are five ways that retailers and those who ship products to them can reduce the potential of freight damage.
1. Package Products Correctly
According to most LTL carriers, the leading cause of damage to freight is due to improper packaging details on behalf of the shipper. While many people assume this is just a way to 'pass the buck' of responsibility, they do have a solid point. When freight is packaged correctly, it is less likely to shift during transit, is easier to off-load at terminals and point of delivery and maintains a solid base anytime it's moved.
There are three general rules for packing any type of products:
• Never package with used or worn-out supplies: Whether you're shipping a small package via parcel overnight or a full truckload, you always want to use high-quality packaging supplies.
• Never ship on a damaged pallet: Anytime you use a pallet for shipping, you should always make sure the top and bottom boards are solid and not damaged.
• Always use quality adhesive materials: Whether you use shrink wrap or packaging tape, always use the best materials possible. Saving a few cents on cheap materials can cost you a tremendous amount in the short and long-run.
2. Cushion Your Products
While using the right materials and packaging procedures is a great first step, adding some cushion for the shipping takes reduced damage of freight to a whole new level. Cushioning materials such as bubble wrap, newspaper, shredded paper, Styrofoam, cardboard, biodegradable plastics and more is a great way to protect all materials – not just fragile products or liquids. The best way to utilize cushioning with your shipments is to first use packaging that is slightly larger than the product you're shipping. Before you've packaged the product into the box or packaging, take time to wrap the product with a layer of protective material. From that point, using 'filler' to pack the box or packaging is the next important step.
3. Use High-Quality Adhesive
While it might save you a few dollars now, using an inferior adhesive material on your outbound packages shipped to customers can have devastating consequences. Incorrectly sealing packages is one of the top reasons for damaged goods. When adhesives fail, packaging opens in the most inconvenient locations – typically in the back of an LTL carrier, UPS truck or at a sorting facility. To reduce the potential of this occurring, make sure to seal your packages with strong and durable packaging tape, pressure-sensitive plastic, or water-activated reinforced tape with a minimum width of two inches.
4. Use Dependable Carriers
On-time deliveries are important – but delivering your package intact is more important. Many carriers – especially of the express parcel variety, then to be rather aggressive with package handling. Although there are rules and "best practices" that carriers have for their delivery drivers and package handlers, the truth is that some carriers are simply better than others. If you're going to ship products to customers, consider doing some research first to determine which carrier for each type of freight delivery methods, such as overnight express, ground parcel, LTL, and FTL has a proven record for delivering products with reduced damage. Again – while some carriers might be a little more expensive, the cost of a lost customer due to damaged freight is likely more damaging.
Finally, Consider Working with a Full-Service 3PL
There are several good third-party logistics providers out there – but the best ones are full-service. This means they can handle all aspects of your logistics needs – including shipping and receiving. The best 3PL's offer warehousing options, where they can keep your products safely in good condition, and ship directly to your customers on your behalf. This is especially convenient for companies who sell products through eCommerce platforms.