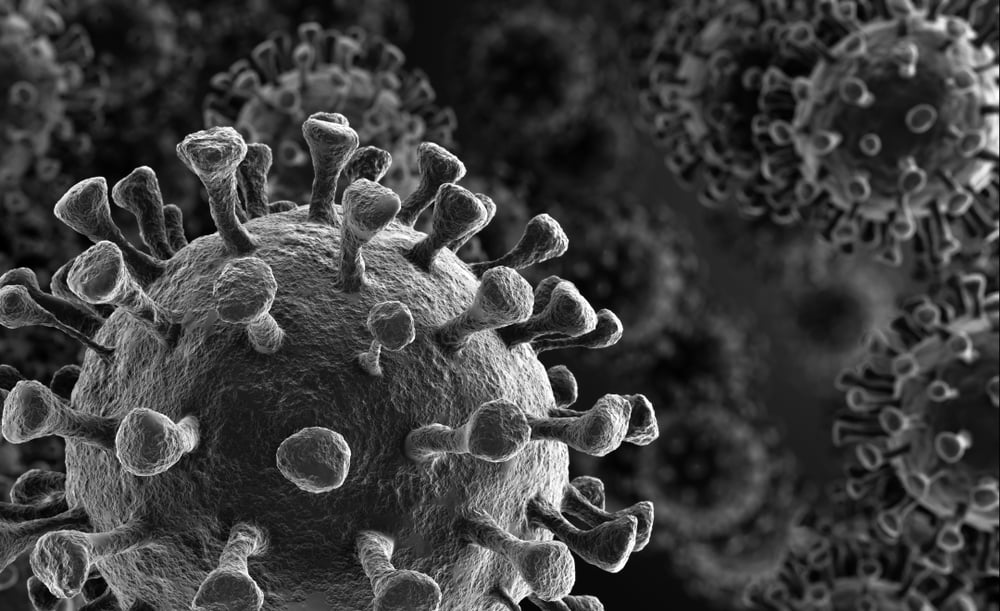 Supply chain managers and logistics industry experts entered 2020 with exceptional optimism. And for good reason!
With the ratification of the USCMA trade agreement, progress was being made between the United States and China. The global economy looked to finally be headed in the right direction. Retailers, distributors and logistics managers alike could feel the uptick of global supply just around the corner... and it was exciting.
The Wuhan Coronavirus, on the other hand, had other plans.
Dubbed as simply the "Coronavirus", this nasty epidemic has been claiming lives by the hundreds.
Additionally, it is creating a lot of service disruptions and deplenishing inventories around the world. Many key players in the global logistics industry who operate in China. Such is the case for companies such as XPO Logistics that have 1 million square foot facilities in China. And those that don't operate directly within China still rely on some form of trade within the Asian Pacific region.
As China continues to deal with a potential global health threat, those who depend on trade with the country are likewise struggling to stay ahead of the game.
---
What is the Coronavirus?
The Coronavirus originated in the Wuhan region of China where it has claimed more than 1,000 lives (at the time of this writing) and impacted the health of 40,000+ people. Up until February 11th, it was called the Wuhan Coronavirus because the World Health Organization had not yet classified this deadly disease.
They have finally named it, however, calling it "COVID-19".
The name is derived from the words Corona and Virus.
The term Corona refers to the way the virus appears under a microscope, with its crown-shaped or spiked spherical form. The term Virus is self-explanatory, and the D-19 refers to the year in which it was discovered – 2019.
In fact, the first report of this outbreak to the WHO occurred on December 31st, 2019.
---
The Timing of the COVID-19
It's not uncommon for a respiratory-specific disease to impact daily living. If you recall, the SARS virus nearly caused a complete shutdown of manufacturing, distribution, and shipping in China in 2003.
Well, the data analysis firm IHS Markit has predicted that this virus will actually be significantly worse for the global economy than SARS was back in 2003.
For those unaware, most manufacturers in China actually shut down the last week of January every year. It typically takes these manufacturing companies a month to catch up with volume requests when they resume normal business operations in mid-February to early March.
This annual event can cause fluctuations with production, supply, and the quick movement of freight across the globe. Most companies that do business with China plan for this and they expect the factories to resume normal operations almost as soon as the holiday festivities have come to an end.
This is where the timing of COVID-19 comes into play...
According to several reports, the Chinese government has restricted the reopening of these factories for a minimum of two weeks – as of February 10th, 2020. This means that billions of dollars worth of consumer goods and raw materials will be delayed until the COVID-19 virus is contained and the spread is considered to be a reduced threat and not a wide-spread safety concern.
---
How The Coronavirus Impacts the Whole Industry
Two of China's leading exports are textiles and electronic goods. Production of everything from clothing to mobile devices are likely going to be delayed until this respiratory threat is contained. This spells trouble for many large companies such as Apple, who manufacture their popular iPhones in China.
Other companies such as Starbucks, Disney, and Levi Strauss have all followed Apple's example and shut down operations in China. Additionally, airlines, cruise lines, hotels, and more have suffered tremendous financial loss in the tourism sector.
For example, a recent Princess Cruise in Japan has experienced an outbreak of 60 reported cases of COVID-19. An additional 2,000 passengers are still quarantined on the ship.
Likewise, the automotive industry is also suffering as many electronic components made for advanced driver-assisted technology features are made in China.
The Big Picture
The big question about this new public health threat is whether or not it can even be contained or eliminated.
China is a huge player in the global supply chain, with billions of tons of freight moved through the world's 2nd largest economy. If the COVID-19 virus situation is not resolved or at least controlled as we get closer to March, it could lead to a truly massive financial impact on a global front.
Companies Scrambling for New Sourcing
This isn't the first time China has been involved in a public health crisis. And more than likely, it won't be the last, either.
For some retailers, the allure of more cost-efficient sourcing in China is losing some of its luster. This is largely what is causing many of them to seek alternative sourcing for manufacturing or raw materials.
Some counties, such as South Korea, are beginning to see growth in textile production. This comes as tensions mount amidst the uncertainty of Chinese production and the continued threat of health-related outbreaks.