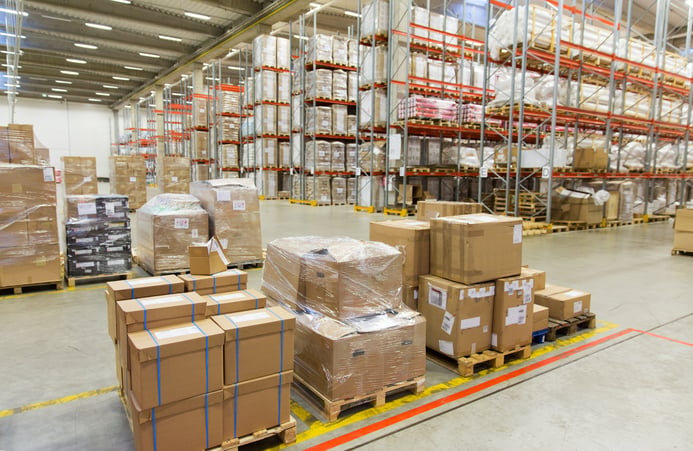 There is nothing worse than opening up a delivery and finding concealed damage. Whether you're a customer receiving an order placed online, or a company waiting for a critical component for your business, finding damage upon delivery can cause delays in manufacturing and significantly impact the daily operations of any type of industry. While filing a concealed damage freight claim might recoup the damaged commodity, there are some things they don't cover.
Since there is a lot of misleading information about concealed damage freight and the process for filing these claims, we've taken time to document a few of the facts about concealed damage in freight – so you can be prepared if this type of issue pops up unexpected.
What is Concealed Damage in Freight?
In the logistics world, concealed damage is defined as freight that may have been damaged during the transit, however, the damage was not notated on the invoice or proof of delivery report (POD). The problem with concealed damage is that if it's not documented on the POD, many carriers will not cover the costs of damage. It is also important to realize that a concealed damage claim in freight-only covers the damage due to the commodity. It does not cover lost time, lost sales, or other ancillary costs that the damaged freight may have caused a business.
While it's nearly impossible to avoid damage to freight that is being delivered to you, there are a few items you can do to protect yourself – and expedite the processing of concealed damage freight claims.
Inspect the shipment before signing a Proof of Delivery invoice
Receiving can be a rather time-consuming job – and it should be. While it might seem convenient to simply sign the POD, doing so can cost your company a lot of money. Anytime a shipment that includes valuables is being sent to you – whether it's Parcel or LTL shipment, it critical for any receiver to inspect the shipment for concealed damage. While it might be inconvenient to the driver or delivery company, the truth is they are being paid to deliver a shipment in perfect condition.
If a delivery driver is being difficult, there is something you can do to expedite the process. Many insurance companies will recognize a concealed damage claim if the recipient writes "pending further inspection" on the proof of delivery. It's critical to fully inspect your shipment as quickly as possible, as there are limits on how much time you have to submit a claim (which varies depending on the carrier or insurance provider.
Contact the Carrier Immediately if Concealed Damage is Discovered
If you discover that your freight is damaged upon receipt, and the damage has not been notated on the POD, it is the responsibility of the recipient to contact the carrier immediately. As we stated above, depending on the carrier and their insurance broker, there are typically statutes of limitations with the time you have to process a claim. So, if notice that your freight or shipment includes damaged products, the first thing you should do is contact your freight carrier or freight broker / 3PL if you use their services – so they can expedite the concealed damage claim if it is needed.
Take Pictures and Document the Damage
Many proactive shippers and receivers understand the value of documenting and recording several aspects of their operation – for legal purposes. When it comes to receiving, you should always take pictures of all deliveries – regardless of the size or value of the product being received. This helps you provide evidence and a paper trail which many carriers and their insurance providers will ask for while reviewing your freight claim.
Some Specific Items You Should Take Pictures of Include:
The condition of the shipment: If you received products on a pallet, make sure to take pictures of the complete pallet (from multiple sides). This will allow you to document if damage has occurred to the pallet – which may have been the source of concealed damage to your commodities.
The packaging: If you received your products in a cardboard box, take a picture of the box prior to opening the package. If the box appears to be damaged, and you photograph the damage, it can protect you.
The truck delivering the shipment: Quite commonly, the damage will be quite evident (especially if pallets have fallen inside the truck cargo container. When the truck backs up to your dock, take a picture of the inside (if pallets or boxes have fallen or appear damaged).
As a recipient of freight, you have rights. The key to ensuring your concealed damage claims are processed quickly and ethically is being proactive about taking time to protect your assets. Make sure to review the freight before signing for it, take plenty of pictures, and contact your 3PL or carrier as quickly as possible.