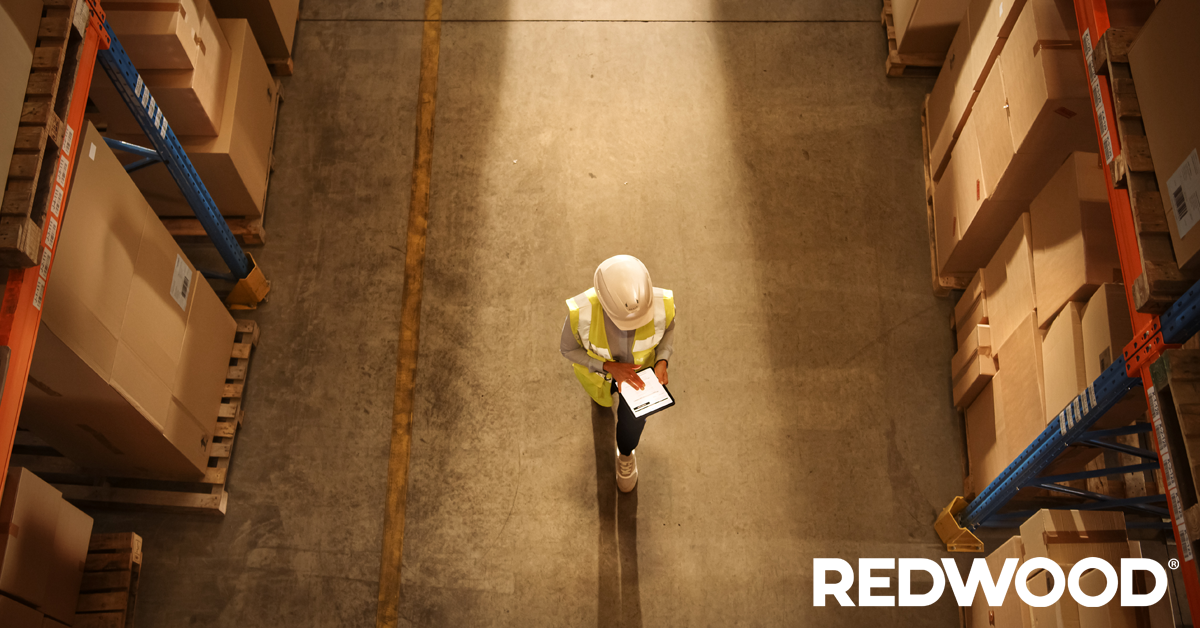 The logistics industry has a plethora of career opportunities to explore. In fact, it seems that even more positions are opening up. From becoming a supply chain management superstar to engineering solutions, the logistics career path is filled with opportunities. The Bureau of Labor Statistics even says that careers in the transportation material moving industry is projected to grow 6% by 2031.
However, passionate candidates must also have the right education, experience, and hands-on training.
With the growth of the global logistics industry, the need to fill several supply chain careers is expanding as well. Some of them are quite lucrative and offer candidates multiple career paths that can range from entry-level to corporate management.
So, let's take a quick look at eight of the most attractive logistics careers. The vocations listed below are ones that are available across the globe. Most of these can even be obtained with a bachelor's degree in logistics, accounting, or other specialties.
---
Top Careers in Logistics
Customer Service Specialist
The key to maintaining relationships with customers is superior service.
Customer service specialists are the experts that communicate to help resolve issues, answer questions, and provide general information to customers. They are the first responders of the business world. It is the customer service professionals who defuse volatile situations and put customers at ease.
This career is typically an entry-level position that does not require college degrees or advanced knowledge of the logistics industry. However, exceptional communication skills both written and verbal, along with strong problem-solving ability are requirements.
Logistics Analyst
Most supply chain businesses review data in order to determine whether their operations are efficient. This information is gathered and reviewed by a logistics analyst - a common entry-level logistics position that helps review data to discover areas of improvement.
This type of profession does not always require a bachelor's degree, but any candidate must possess strong mathematics and computer skills. Additionally, exceptional interpersonal skills and understanding of the logistics and supply chain industry go a long way.
Logistics Engineer
As an analyst progresses in their career, the natural progression leads them to become an engineer.
The logistics engineer discovers trends and finds problems that plague the operation. They use advanced mathematics and engineering principles, along with modern technology to review reports. The data that they pull from these reports provide solutions to common problems and some not-so-common ones, as well.
Consultant
A consultant in logistics helps their clients discover opportunities for success. But they also provide solutions to help resolve problems. They have the flexibility to work with clients in remote locations, or those close to their base of operation.
A consultant is typically a project management specialist who has a big-picture perspective on daily operations.
Purchasing Lead
There are some supply chain workers, such as manufacturers or retailers, who must maintain ample inventory levels to keep up with consumer demand. The purchasing lead or manager is typically responsible for taking care of this.
Overall, this type of career is all about collecting resources and materials, negotiating contracts, and maintaining clear communication with partners and other employees. They must have solid organizational skills, good communication, and strong relationship-building ability.
International Business Development
Many logistics businesses choose to partner with international companies for transportation, manufacturing, or other supply chain tasks.
The job of an international business or logistics development specialist is to find the right international partners for a logistics-specific company. However, candidates must possess strong international logistics regulation knowledge, understand international customs, regulations, and shipping or import/export laws.
Inventory Control Specialist
The inventory control specialist will oversee the collection of raw materials, resources, or materials/products sold to consumers. Essentially, they help create inventory control procedures, such as correct counting, receiving, and storage of commodities.
They must have solid computer knowledge and mathematic skills, be proactive and maintain good organizational habits. The inventory control specialist should also coordinate efforts with other departments and resolve shipping and receiving errors with vendors, carriers, and more.
Transportation Manager
The final growing career in logistics is the transportation manager.
These specialists are leaders, who have the ability to allocate resources to maintain a fluid operation and movement of commodities through the supply chain. Additionally, the transportation manager typically works with fleet managers, warehouse operations, and others.
Furthermore, they are responsible for retaining new drivers, vehicle maintenance programs, and ensuring all regulations are followed.
---
Ready to Explore a New Career in Logistics?
As experienced supply chain employees and managers opt for retirement, candidates must be ready and willing to fill these positions, in order to keep things running smooth.
If you're interested in a logistics career and would like to learn more about how to matriculate through these careers, contact Redwood Logistics today.