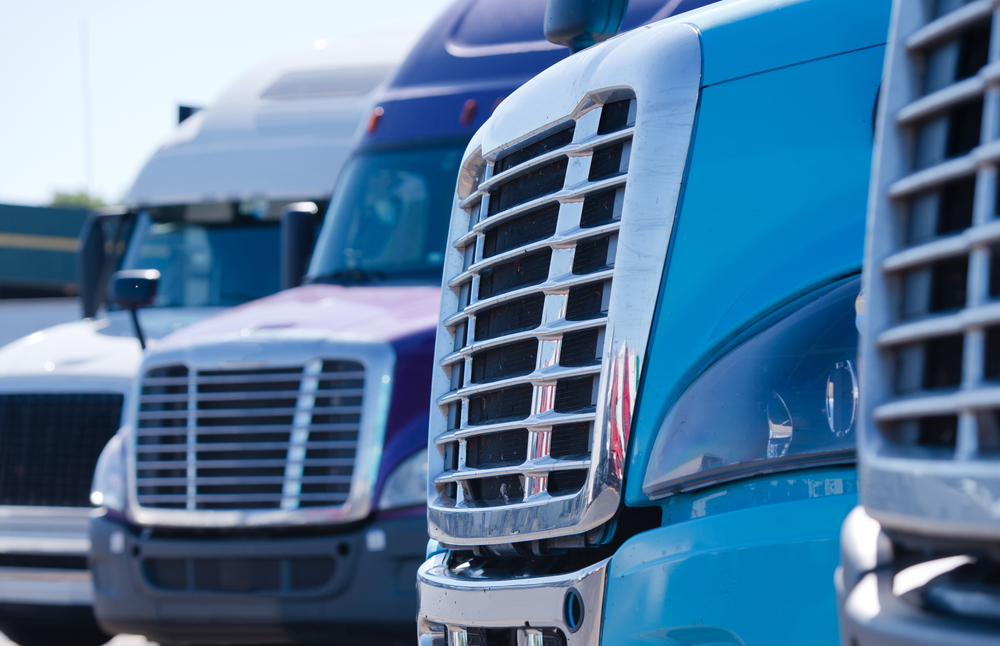 Making sure that products arrive undamaged and on time is the goal of every carrier. But with so many different types of carriers for you to choose from, the question you may find yourself struggling with is determining which type of carrier is going to be able to provide that for you.
Today, we are going to talk about the differences between two of the most popular options; asset-based carriers and brokerage carriers. While both of these options offer something different for their customers, they are not all created equal.
Knowing the difference between a brokerage carrier and an asset-based carrier helps immensely in determining which one is best suited for your individual needs. That said, let's dive in and look at some of these differences!
---
What is an Asset-Based Carrier?
You have heard the term "owner-operator", right? If not, it simply means that the company has all their own equipment and they work directly with you to complete the job.
Well, an asset-based transportation company is similar in that the carrier owns equipment such as trucks, containers, warehouses, and support equipment.
This type of transportation company uses its resources to help ship products and store them for their clients. In addition, since an asset-based carrier owns all their own equipment, they can provide multiple ancillary services. These might include things such as distribution services, warehousing, and other logistics needs.
An asset-based company is usually a third-party logistics supplier who can handle all aspects of the supply chain movement. Everything from warehousing and inventory control, to packaging and shipping, this is their domain.
Asset-based carrier tends to be more reliable than a brokerage carrier since they own and operate their own equipment. Because of this, they don't need to outsource any of the heavy lifting to a third-party.
---
What is a Brokerage or Non-Asset Based Carrier?
On the flip side, the brokerage or non-asset-based transportation company does not own their own equipment.
However, the advantage they have over an asset-based carrier is flexibility. The brokerage carrier typically works with a large network of available, independently owned and operated or fleet-based carrier companies. This allows them to route shipments to specific destinations based on the individual needs of the shipper.
Since a non-asset-based transportation company does not own their equipment, it also means that they have less capital risk. They depend on maintaining exceptional relationships with their service providers to negotiate exceptional rates for each customer.
This type of 3PL company also has the flexibility of working with intermodal or multimodal carriers, international freight brokers and more.
---
Which One is the Best Option Asset-Based or Brokerage Carriers?
Just like any other service provider, determining which one is best depends on your individual shipping needs.
Many companies have established exceptional relationships with asset-based providers. Most companies say this is because they feel comfortable knowing that their product will be moved safely, using the carriers own equipment, people, and facilities.
Yet, some shippers find it more beneficial to work with a brokerage carrier that offers flexible carrier options.
Again, all of this depends on the individual needs of each shipper. In terms of which one provides the best value, it depends on how you define value. Also, keep in mind that just because a company owns its equipment has no bearing on how they operate their business. Nor does it reflect how they treat their customers.
Still having trouble deciding? Reach out to us here at Redwood Logistics and let us help you put together a solid game plan!
Chicago-based Redwood Logistics is a next generation, strategically integrated logistics provider that believes every company's needs are unique. For more than 15 years, the company has been providing solutions for moving and managing freight and sharing its knowledge across North America. Redwood Logistics is focused on making its customers more successful in their end markets by applying talented and motivated people, proven processes and cutting-edge technologies to optimize their supply chain management efforts.