Is it true that all services in Transportation Management are the same? As long as the shipment arrives you're good, right? Wrong. There are services you can provide your client above and beyond the normal expectations of standard shipping. In this post, we will explore some of the White Glove Services that can be provided in Transportation Management.
What Are Some of These White Glove Services?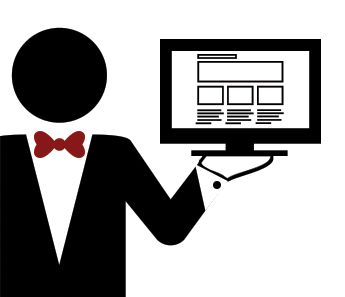 White Glove Services are the services you provide to your customers that go the extra mile. You offer these services to make delivery easier and better without customers having to do anything. You are providing your customers with peace of mind throughout the entire process, before, during, and after the delivery is completed.
Some of these White Glove Services include automated scanning, direct delivery to site, last mile delivery, delivery notification, pads and padded straps to secure cargo. You want to do the best job you can and leave your customers feeling like they made the right choice to use your company, then they will be a repeat customer.
Another form of White Glove Services can include the installation of the product upon delivery. If a washer and dryer are being shipped to a home, the White Glove Service would be the delivery of new washer/dryer, removal of old washer/dryer, unpackaging and installation of the new washer/dryer. You have provided a service to the customer without them having to lift a finger. That is the real point of White Glove Services.
Set Expectations for White Glove Services
You need to set specific expectations for what services you will be providing. Jerry Levy of Inbound Logistics thinks that companies should follow these steps when offering White Glove Services:
Use metrics whenever possible.

Use specific numbers to let customers know what their costs will be. Instead of using vague wording such as "Some shipments need padded straps," give specific numbers or examples.

Give examples.

Give specific examples of shipments you have made in the past and the White Glove Services you provided to that customer. You will give a real-life example of what other customers have experienced and let possible customers have a sense of what doing business with you will provide them.

Identify all handling characteristics.

Get all of the information about the shipment and cargo. Then you can outline what services you can provide and the cost of these services.

Outline the liability. You don't want to only consider the shipping costs. What happens if the cargo is damaged in transit? Find out the liability that is expected of you during shipment and delivery.
What Are the Advantages of Offering White Glove Services?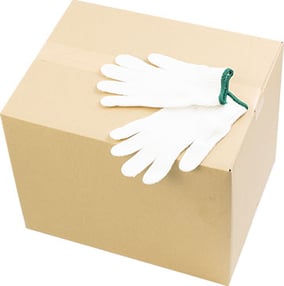 Why offer White Glove Services to customers? Some products are fragile and need extra care during shipping. By offering these services, you open your customer base to people who have fragile, expensive, or secure cargo to ship. When a customer needs something shipped, but is looking to save money, they need to consider the money they could lose due to lost, damaged, or returned cargo. By taking care of their goods now, they save money, time, and headaches in the future.
With White Glove Services, you can also limit liability and damages during shipping. The cargo is strapped in, padded up, being kept track of and delivered with care. This limits returns and can save money, time, and effort for shippers and the warehouse by keeping returns down. Not to mention, a satisfied company that could become a return customer, or great community reference.
When Do White Glove Services Stop?
Technically, White Glove Services never stop. The whole point of offering these services it to make your customers happy and keep them coming back for more. From the moment you enter business with a customer, you want to provide them with the best services you can. Give them as much information as you have, keep them up to date on shipment location, and let them know when delivery is complete. But you aren't done there.
After completed delivery, keep in touch with the customer. Find out about their experience doing business with you. Remember those examples you used earlier to explain your services? Gather the experiences of every customer and you will have plenty of examples to use in the future. By keeping in touch with customers during and after the process, you will build relationships and keep loyal customers for years.
If you're interested in learning more about White Glove Services, or how to best negotiate the extra cost of these services with your carrier, then contact us here at LTX. We have the industry knowledge and strong carrier relationships that make us an ideal partner to work with on adding these services while also decreasing existing LTL costs.