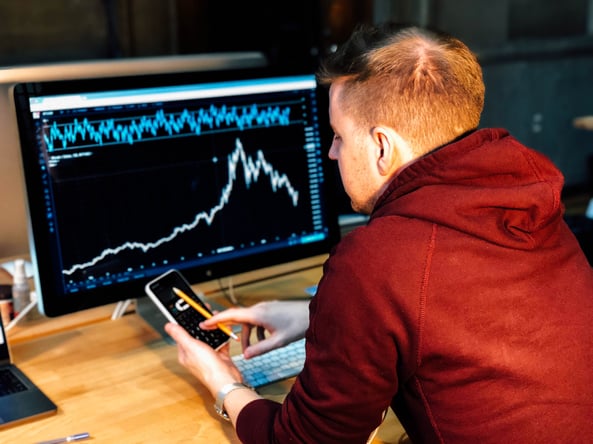 In the good old days of shipping and logistics, manual processes controlled the industry. Mechanical systems like land-line telephones, fax machines and other electronic data interchanges (EDI's) were responsible for most communication methods between shippers, carriers, and others in the supply chain. The introduction of application program interfaces or API's revolutionized the logistics industry by expediting communication and streamlining operations.
As technology has advanced, more API-based systems have found a home in logistics. And whether it's for communication, route-planning, or the transferring of information, API's continue to be used to streamline freight and logistics.
There are several ways that API integration and expansion help the transportation and logistics industries. Let's examine some of the top area API helps within the supply chain.
What is API?
The application program interface began to infiltrate the world we live as far back as the 1980's. These systems interface with other systems in mobile and web applications that allow us to complete simple tasks – such as searching online, ordering a pizza, booking travel online, or downloading software. API's are the hardworking systems that allow us to obtain data when we need it, in our criteria, and at lightning quick speed.
As with all computer technology, as we have learned more, API's have evolved, getting faster, more robust, and penetrating multiple industries – such as logistics. API's permit better accuracy, consistency, and speed. What is shocking is that many logistics providers still use outdated EDI-systems with their operational and communications solutions. However, this trend is quickly evolving.
How Freight API's are Impacting the Logistics Industry
There are several ways that API is beginning to impact the logistics industries. Mainly the API allows the logistics provider to simplify and streamline their operations. However, there are other industry-specific tasks that can be improved through the use of API's.
Real-Time Automation
The first area where API's show significant assistance is through automation solutions. The API offers logistics providers with real-time visibility, much greater than EDI's and manual processes. An example of this is credit card processing online. The modern-day freight CRM is can be configured with multiple apps, one of which is credit card and payment gateways. This is an API-powered system. The best advantage of this program is that it reduces mistakes, can transfer funds directly to specific accounts, and automatically send the customer payment receipts, notifications and more.
A freight API can also assist with freight quoting and route planning – all in real time. For example, the API-based software solution will search for updates on shipping routes, updated rates, and even determine and factor traffic, weather, and other non-controllable factors to provide more accurate estimates. This equates to better efficiency, cost-savings, and improved shipping times.
Simplifies Logistics Daily Tasks
Automation through API's can also help to simplify multiple programs and processes – without requiring a lot of maintenance or implementation. API's can help shippers, carriers, 3PL's and more with their daily tasks such as shipment tracking, customer updates, automatic billing, warehousing, packing and inventory control, and paperwork control. Employee data such as HR functions, payroll, insurance, scheduling, and more can be accessed and edited in real-time. This not only improves communication throughout the network, but also reduces mistakes, is more cost-effective, and improves customer service.
The best feature of freight API is the flexibility and customization it offers any supply chain partner. Whether you're a carrier, 3PL, shipper, or an agent, you can configure an API to meet your individual business requirements. It's well understood that automation is quickly growing within logistics. But when you can drive automation with the ability to improve speed, accuracy, and customer service, that's a win-win across the board. API integration permits this to become a reality.