If your company's primary shipping method is less than truckload (LTL) shipping, then you know how important it is to partner with LTL carriers that you can depend on and trust. There are so many aspects to consider when considering an LTL carrier. How often are their estimated transit times correct? Does their network cover your entire shipping network? How quickly do they handle freight claims? And so much more.
Here at LTX, we work with a wide range of LTL carriers every single day, and as always we want to make sure that you are as informed as possible when it comes to decisions on your LTL freight needs. So, we have a compiled a list of our top five National LTL carriers, and reviewed them based on four main categories: Customer Service, Operations, Technology and Performance.
Old Dominion

Location: Headquartered in Thomasville, NC
Founded: 1934 with a single truck running between Richmond and Norfolk, VA
Current Stock Price: 81.74 USD
Website: www.odfl.com
Old Dominion is a solid, and dependable LTL specific carrier. They get high remarks across the board, with an added bonus that their rates seem to be very reasonable compared to other top ranked carriers. They have a very low claims ratio, which makes them ideal for customers with high-value or easily damaged freight. Old Dominion is also well-versed in specialty freight that other carriers may not have the operational capacity to handle.
FedEx Freight Location: Headquartered in Harrison, AR
Founded: American Freightways was founded in 1982, and acquired by FedEx in 2001
Current Stock Price: 184.25 USD (FedEx Corporation)
Website: www.fedex.com/us/freight/services
FedEx Freight is certainly on this list for a reason. They have impeccable customer service, they move quickly to resolve issues, and they have some of the best technology and reporting out there. They like to build strong relationships with 3PLs and shippers alike, which makes working with them a breeze. This is a situation where you pay for what you get, do their prices tend to be higher than other LTL carriers in comparison.
While FedEx Freight is a great choice when it comes to LTL shipping, also remember that they are a massive global supply chain company that focuses on a lot of areas, not just LTL.
XPO Logistics

Location: Headquartered in Greenwich, CT
Founded: Express-1 was originally founded in 1989 to specialize in time-critical, high-value shipments
Current Stock Price: 45.71 USD
Website: www.xpologistics.com
XPO is a respectable carrier in terms of service, transit times, operations, and pricing. They move freight with a low number of claims, but their technology and reporting are a bit below par for a national carrier, with very few reporting options for customers.
ABF Freight

Location: Headquartered in Fort Smith, AR
Founded: ABF Freight, a subsidiary of ArcBest Corporation, was founded in 1923 as a local freight hauler
Current Stock Price: 24.50 USD (ArcBest)
Website: arcb.com/abf-freight
ABF Freight is easy to work with overall, and its reporting provides ample information for easy AR and AP processes. Their pricing is typically less expensive than competitors, but that can sometimes come at an expense due to slightly longer transit times. ABF could also improve their overall claims ratio.
YRC Freight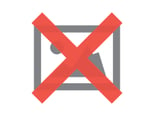 Location: Headquartered in Overland Park, KS
Founded: "The Original LTL Carrier Since 1924"
Current Stock Price: 10.26 USD
Website: yrc.com
YRC Freight excels in customer service and technology/reporting advancements. They're easy to use and work with on a regular basis. Although, performance and operations wise, they fall a bit short mostly due to their estimated time of arrivals (ETA's). Most carriers are spot on, unless there are weather delays, but YRC seems to be consistently 1-2 days' off their original estimate. You can always use their guaranteed service, at an increased price of course.
With that being said, in the last year YRC has been implementing a new accelerated program in order to become more competitive in the marketplace, so more news to come on how that affects transit times overall.
When choosing an LTL carrier to work with, it is important to first identify what your company finds most important. Is it accurate and timely transit times? Do you have fragile/expensive freight that needs special attention? Or maybe you need great customer service and reporting to make your supply chain run smoothly. Identify your needs, then figure out what carrier fits best with those.
If you are currently working direct to carrier, it might also be time to consider a 3PL or Freight Management Company. Here at LTX, we do extensive research on our clients freight and lanes to ensure they are not only working with the best carrier for them, but also at the most cost effective price. If you're interested in learning more about our LTL Freight Management Solutions, contact us below!