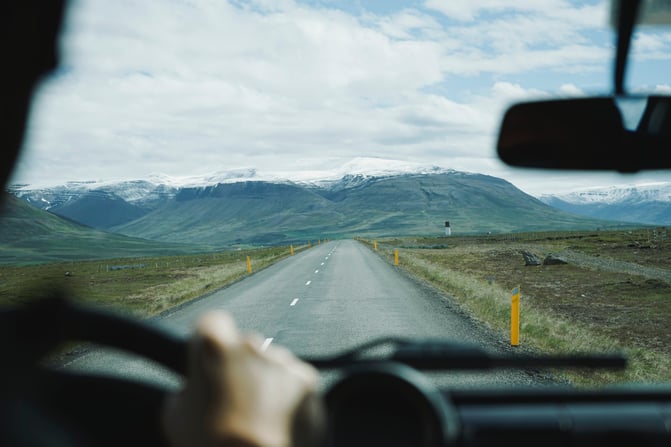 There are multiple refrigerated carriers that operate from coast-to-coast. The need to ship cold storage commodities from perishable food to medication and sensitive electronic equipment has increased in recent years. Since these items need to maintain a constant temperature to ensure product integrity, and in many instances, to reduce the growth of harmful bacteria, choosing the right cold supply chain carrier is critical. While there are more than 100 refrigerated LTL carriers in the US, there are five who have proven to be among the best out there.
Noted below are the top 5 refrigerated LTL carriers and why you can feel confident choosing them to transport your cold-storage commodities.
What Makes a Refrigerated LTL Carrier a Top Provider?
With so many cold supply chain providers out there – how does a carrier make the grade? Well, to be honest, there are several attributes that the best-refrigerated LTL carriers have in common, that makes them reliable, dependable, and affordable options to transport your cold-storage goods.
• They have exceptional on-time delivery rates: One of the most important attributes of any carrier is on-time delivery. For cold storage, this is incredibly important. Late deliveries of cold commodities can cause issues with code-dates, perishable goods, and even food safety. This is an area you don't want to compromise.
• Exceptional service records: Refer trucks require constant maintenance to maintain efficient operation. Choosing a carrier that has a strong maintenance program and an exceptional record of NOT breaking down on the road is an important element for cold storage carriers to possess.
• Superior customer service: Communication between carriers and shippers is where several carriers separate themselves from the competition. Refrigerated LTL carriers must maintain a quick communication platform with their customers to inform them about their shipments, from any delays to verifying receipt of delivery.
Your cargo that is not shipped at the perfect temperature can easily spoil or be ruined – which is never good for any business. This is why the best carriers are ones that are reliable and consistent. They might not be the cheapest but refrigerated LTL carriers is not an area you want to skimp on cost.
Here are five that you can trust to get the job done right.
Marten Transport Ltd.
Based in Mondovi, Wisconsin, Marten Transport Ltd has a fleet of 2,810 trucks that transport cold commodities over 329 million miles annually. They have an impeccable service record and have been shipping refrigerated products for decades. They were the recipients of the Truckload Carriers Association Safety provider from 1997 till 2001. They currently have 15 operating locations with more than 3,670 employees and contractors.
They offer multiple trucking services including:
• Local Truckload Trucking (LTL) services
• Regional Truckload Trucking services
• Long-haul Truckload Trucking services
• Team Driving
• Intermodal & Logistics services
Stevens Transport
Stevens Transport has been a leading provider of refrigerated LTL carrier services for several years. They operate a fleet of more than 2,139 trucks and are based in Texas. They maintain an exceptional safety record and have one of the better truck driver training programs on the market. They are also exceptionally consistent and dependable, having never had a layoff in the company history.
They offer multiple refer carrier services including:
• Refrigerated food & meat
• Hazardous Materials
• General Freight
• Cold Storage Commodities
KLLM Transport Services
KLLM Transport Services is known for their exceptional customer service standards. They've been considered as one of the most diverse refrigerated shippers, operating 2,308 trucks over 222 million miles per year.
They offer these services:
• Intermodal Transport
• Logistics
• Dedicated
• Regional
• Over the Road
• HazMat / Chemicals
C.R. England
Based in Utah, C.R. England has been serving the United States with dependable trucking services since 1920. They stay on top of the latest technology and have exceptional CRM and customer communication tools that help them expedite customer service and improve communication between multiple parties. C.R. England offers multiple services including:
• Dedicated service
• Rail service
• Long Haul truckload service
• Short distance trucking service
• In and out Mexico shipments
• Meat/Beverages/Chemicals
Prime, Inc.
With over 6,775 drivers that ship more than 700 million miles each year, this Springfield, Missouri-based carrier has proven to be one of the top logistics providers across the globe. They are leaders in refer trucking, but also service tanker and flatbed trucking services. They operate more than 5,800 refer trailers alone – which makes them the largest refer carrier in the industry. They service the US, Mexico, and Canada.
Regardless of what type of perishable item you require to be transported, you can depend on these top 5 refrigerated carriers to get the job done on time and safely. Working with a dependable 3PL provider can help you weed through the sea of the cold supply chain, which can significantly reduce errors, save you time, and money.