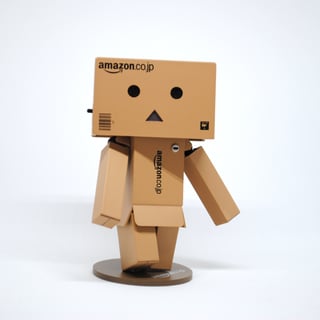 The Impact Of Amazon Planning To Hire Thousands Of Seasonal Delivery Drivers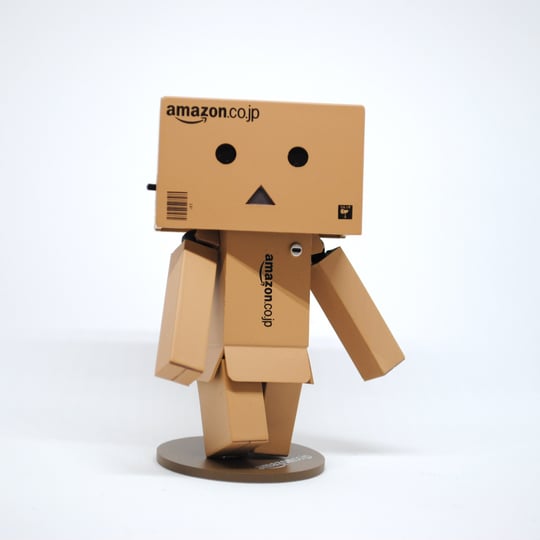 Amazon has rolled out a new shipping program for the 2018 holiday season. In anticipation of an influx of orders, especially with their implementation of holiday free standard shipping for all customers, Amazon is putting an emphasis on last-mile logistics. To meet the demand of nearly 9 million daily packages, Amazon has announced they are hiring thousands of drivers to ensure that they're on time delivery rate is the best in the business during the holiday season.
What does their driver strategy look like, and what does Amazon's plan mean for the transportation industry this season and beyond?
Amazon's Holiday Logistics Program
This holiday season, Amazon is recruiting thousands of new delivery service partners (DSPs). This is a program where an individual starts his or her own delivery business through Amazon. This individual works with Amazon to launch his or her own fleet of trucks and build an Amazon delivery business. The emphasis is on the last mile, where the DSP fleets transport goods from the final warehouse to the customer's house.
This is a smart move on Amazon's part. They get a slew of trucks and drivers without the need to host a massive logistics team. Amazon provides support to DSPs without assuming the risk.
A lot of drivers like this freedom to build their own business. Amazon dotes that DSPs have low startup costs, high-level support and training, and easy setup. Because they are constantly given an influx of Amazon orders, DSPs can focus on providing top-notch service without the worrying of finding clients and business.
DSPs aren't unique to the holiday season, but the program was only recently launched when Amazon decided to start taking control of their logistics process and move away from third-party shippers. For the holiday season, they have announced they'll be recruiting thousands of seasonal DSPs and drivers to deliver their packages. Amazon has even offered to provide delivery vans for its seasonal workers.
They're also expanding their Amazon Flex program and hiring a number of seasonal employees for their own Amazon logistics branch.
The Impact On Holiday Trucking
What does this announcement mean for the transportation industry this season and beyond?
Minimizes Capacity Crunch
One of the major concerns of the ongoing trucking capacity crunch is a lack of drivers. Amazon hiring thousands of new drivers—along with UPS and FedEx's combined 150,000 hires—drastically ramps up the number of truckers available for the season.
This is especially important considering the 2018 implementation of the ELD mandate. Electronic logging devices have made companies stricter about the hours their drivers can work, so they're drastically cutting down on overtime hours. Hiring more drivers means that trucks can stay on the road longer while other drivers are resting. This reduces the idle time of trucks and speeds up delivery time.
This could actually have a positive impact on the capacity crunch moving forward. With more drivers and an urgency for on-time delivery rates, carriers are more likely to "catch up" on the deliveries that have been slowly falling behind in recent months. This could help create a fresh slate of deliveries at the start of the year, where companies are finally caught up with their shipments and can move forward at a more reasonable rate.
Read: Who's To Blame For The Truck Driver Shortage?
More Truck Congestion
Although more drivers mean more efficient deliveries, it could also create even more congestion on the roads. Bringing more trucks on the scene during holiday traffic could spell out disaster for delivery planning and routing. It's already a challenge for drivers to reach their destinations on time due to holiday rushes and winter weather, and even more, congestion could back up this process.
However, most of Amazon's seasonal drivers are for the last-mile. This means they're generally driving shorter distances to deliver directly to customer's houses, and they're typically driving on the back roads. This means these drivers may not add to the overall congestion, because the trucks aren't driving on main shipping routes.
Loss of Business
A lot of shippers are hurting because Amazon has implemented their own logistics. Amazon used to rely on UPS, FedEx, and USPS to deliver for their millions of packages. With Amazon Flex and DSP, Amazon has drastically reduced their partnerships with these major carriers. This put a serious dent in third-party shippers' revenue.
When Amazon announced their own logistics programs, UPS and FedEx stock took a dip. Though they're slowly climbing back up, Amazon is still in the driver's seat for logistics, especially during the holiday season.
Increase for Small Business
Though UPS, FedEx, and USPS have lost Amazon as a client, that means they have more capacity for other online retailers. This is giving small businesses a fighting chance by offering great delivery options to their consumers, which helps improve their sales. This, in turn, is boosting the small business economy for the holiday season.
Wage Discrepancies
Amazon's seasonal drivers are going to receive all the same benefits as Amazon's other seasonal employees. Amazon recently raised their minimum wage to $15 an hour for all employees, including seasonal and part-time workers. In some regions, they're paying upwards of $18.25 for their workers. DSPs can set their own wages, but they've felt the pressure to meet Amazon's rate.
Amazon DSP owners are also offering bonuses to drivers for attendance, safety, and customer service. This means drivers will be rewarded even more simply for meeting the basic metrics of their job.
This is setting a precedent that makes the rest of the industry highly competitive. With other companies like UPS and FedEx also looking to hire seasonal workers, they're forced to meet the compensation packages that Amazon is offering.
This means drivers are getting paid more overall, which could further encourage more individuals to gravitate towards the transportation industry. But it also means tighter margins for shipping companies that are already feeling the effects of the capacity crisis.
Driver Career Potential
Higher wages is just one of the benefits that drivers will see upcoming. These wages likely won't disappear after the holiday season, which means that the overall industry will have a higher minimum wage moving forward. A higher wage could encourage more drivers, which could further reduce the capacity crisis.
But Amazon's DSP also offers something unique. Individuals own their own business. They create their own third-party logistics businesses, but their sole partner and client is Amazon. This gives drivers greater control over their own business and lifestyle, which removes the traditional trucker strain of being away from the family and living an "on the road" life. It also provides client stability alongside greater opportunities for professional and financial growth.
Higher wages and more freedom will likely encourage more individuals to move into the trucking industry—at least for Amazon— in the coming year.
Bottom line
Amazon hiring thousands of new seasonal delivery drivers is going to have, for the most part, a positive effect on the season and the following year. It could minimize the driver crisis, boost the small business economy, raise wages, and encourage drivers into the industry. Still, more congestion on the road and a hit to major carriers bring some challenges with it that third-parties are looking to solve.
We anticipate that on-time delivery rate for the holiday season will be better than it ever has been, and efficiency will be one of the highest rated metrics. The implications on the trucking capacity moving into 2019 are still to be seen.