As the third quarter winds down, a number of forces — including the expanding United Auto Workers strike and the looming federal government shutdown — are converging to negatively impact both the US economy and the US logistics market. Read on to learn more about what we're calling the "four-headed monster" that's showing up well before Halloween. We're hoping the upcoming holiday season will deliver a lift, but then what comes next? This week, we're also taking a close look at some regional trends that might be impacting your own business. As we look toward October, we should start to see Christmas spending pick up, bringing the positive change we need. Keep reading to see where we're headed!
Watch This Week's Redwood Rundown
Want to take a quick look at the events and trends affecting your business this week? Watch the Redwood Rundown, where EVP of Procurement Christopher Thornycroft provides his expert insights as we wrap up the third quarter:
Battling the Four-Headed Monster
We're seeing unseasonably weak demand throughout much of the country for the end of Q3, as the toll of the United Auto Workers (UAW) strike hits the Midwest. Carriers are feeling this pain as both spot and contract rates continue to slip, and the freight market faces more challenges in the short term in the form of a four-headed monster of headwinds. There is the aforementioned UAW strike, which was escalated to the supplier level last week, a potential government shutdown coming this weekend, rising prices at the pump, and the resumption of student loan payments resulting in lower consumer buying power. Each of these forces will have a negative impact on consumer demand and confidence — and this comes just as the economy was showing signs of a soft landing coming off the Fed's historic rate hike. Any sustained volume slowdown heading into the holiday season will be a true gut punch to carriers in this already challenging environment. Capacity departures will continue to decelerate, particularly when the holidays end and seasonal work draws to a close.
A Closer Look at Regional Trends
In market specifics, the highest risk for shippers will be out west as Los Angeles volumes (6.8 to 1) have been quietly building all month and shippers will need inventory off the books heading into Q4. Higher-than-normal inventory levels have muted the impact of what is typically the lead-up to the retail season — but don't get lulled into believing the end of the week will be cheap out of Southern California. The same can be said of the Pacific Northwest (Seattle 3.8 to 1, Portland 5.4 to 1) as dry and especially temperature-controlled spot freight will be particularly painful for shippers to move as their peak produce season sets in. Generally, the end of the third quarter is a real pain point for the Midwest, but volumes have been muted with the UAW strike (Chicago 1.6 to 1) as enterprise-level carrier capacity floods the spot market. Rural parts of the Midwest will still be challenging (Green Bay 5.7 to 1 and Cedar Rapids 4.6 to 1), but larger metros will have adequate capacity. The Northeast continues to see declining volumes (Elizabeth 3.1 to 1 and Baltimore 3.0 to 1) as capacity looks to move anywhere but the Southeast. The Southeast continues to find a floor (Atlanta 1.4 to 1) as rates push lower each week in their seasonal trough. Texas is also in its seasonal trough (Dallas 2.1 to 1) while the border sees volumes plummet (Laredo 2.1 to 1) as auto parts imports grind to a halt.
The Logistics Industry Hopes for an Early Christmas
While data suggests that October will have some increased freight volume in the form of imports, at this time we're only seeing the headwinds of this growth. The pull-forward of holiday spending has held true for most events this year, and we anticipate Christmas holiday spending to begin in October, which could pick volumes up beyond current expectations.
Top 3 Charts for the Week
An Overall View of Supply and Demand
A four-headed monster — the UAW strike, the government shutdown, rising fuel prices, and the resumption of student loan payments — is taking a toll on the US freight market.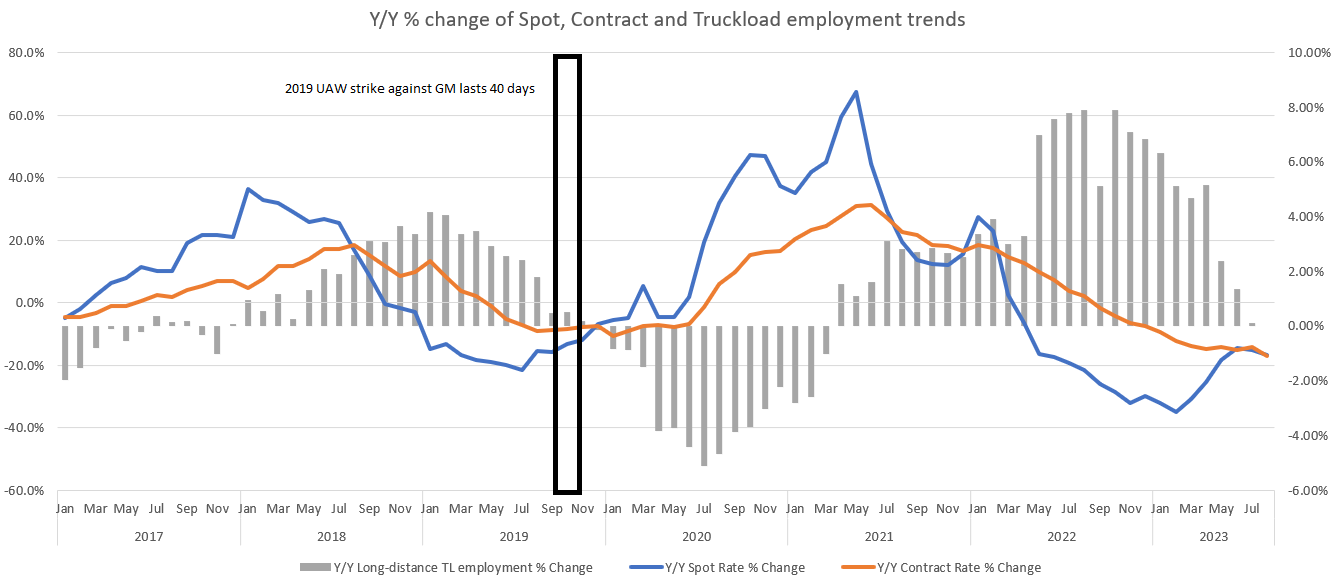 This Week's Hot Market Map
The Midwest market is cooling thanks to the escalating UAW strike, while the West Coast market is tightening as Q3 winds down.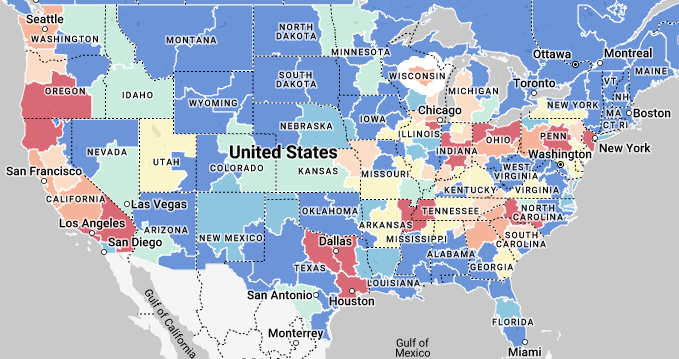 DAT National Load-to-Truck Ratio
Last week, the DAT load-to-truck ratio declined from 2.87:1 to 2.5:1. As a reminder, we view 3:1 as surpassing equilibrium.

Data used with permission from DAT Freight & Analytics.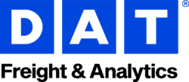 Get Up to Speed with Weekly Market Intel
Learn about the market trends impacting your business by following the Redwood LinkedIn page to catch Christopher Thornycroft's Redwood Rundown videos on Tuesdays. And keep monitoring our insights blog for these weekly deep dives, along with other news