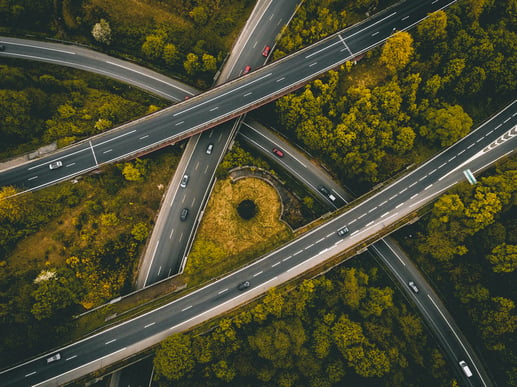 The trailer industry saw record-breaking sales during the month of July 2018 according to recent reports published by ACT and FTR. The two research firms indicated that the preliminary estimate for July 2018 was 29,300 unit – with final volume totals expected to be released in late August. The growth of the trailer industry is on par with the expansion many LTL and FTL carriers are experiencing YTD – as the industry continues to thrive.
However, beyond the growing need for better and more efficient trailers and cargo containers, there are a few other reasons why the logistics trailer industry will continue to thrive well into FY 18'.
The Facts about July 2018 Trailer Sales Boom
OEM's have seen a huge bump in sales over the past few months, according to ACT's director of CV Transportation Analysis and Research Frank Maly. In fact, according to his findings, OEM's sales in July 2018 shattered a record that was previously set in 1994. Net orders were 102 percent better than July 17 and 45 percent greater than the previous month's already robust sales. Since July is typically the industry's weakest month for new orders, the reporting of July's exceptional sales indicates a growth spurt may continue. YTD sales – net orders have eclipsed 200,000 units, which is 30 percent greater than the same time last year.
The FTR report estimates that 28,000 trailers will be sold in July 2018 – with a total of 350,000 trailers being sold over the past 12-months. These numbers reflect an increase of 109 percent YTD.
One major reason for the growth spurt is a shift in the OEM trailer ordering process. Many OEM's have opened 2019 order boards early – which allows larger fleets to place their orders earlier to reserve build spots – but more importantly – to freeze a price. According to many industry analysts, the rising price of raw materials including steel, aluminum and others needed for trailer construction, along with questions about tariffs for raw materials coming into the United States have contributed to the sales boom.
Other Reasons Why Trailer Sales are Booming
The entire freight industry is seeing a rapid growth in 2018. Whether due to President Trump's economic policy, or the improving global commerce, the industry is in need of replacement equipment – such as trailers. An interesting finding in FTR's report was that refrigerated cargo container orders have been particularly strong in 2018; which is logical since the reefer market is arguably the fastest growing among the logistics industry.
The expansion of new cargo containers orders can also be attributed to the removal of several Federal regulations – especially for business taxes. More companies are being inspired to invest in new equipment as the Trump administration continues to relieve the handcuff's placed by previous administrations.
Out with the Old
It's quite possible that another reason for the rapid growth in trailer sales is simply good timing. Most logistics companies do everything they can to extend the lifespan of all equipment. However, unlike trucks – a trailer (especially dry containers) do not require intense routine maintenance to keep them running strong. It is possible that the growth in sales is simply due to older equipment wearing out.
Reefer containers, on the other hand, require a tremendous amount of service but also have reduced tolerances to exterior damage than a dry container. When a cold storage container has exterior damage, the possibility of leaks entering the cargo hold or cold temperatures escaping the storage area. When this occurs, the refrigeration system must work harder to maintain safe temperatures.
What's the Outlook for the Trailer Industry?
Like any other sub-division of the logistics industry, the trailer and cargo container construction business is looking strong. With sales YTD eclipsing 100% growth, and the growing need to replace outdated equipment – carriers and large retailers with their own logistics divisions are continuing to place orders for new and improved trailers.
Technology also plays a role in the expansion of trailer sales. Newer containers are equipped with the latest tracking technology, built lighter, but stronger – which helps reduce shipment weight and can save carriers a lot of money on fuel. These fuel savings are eventually passed down to the shippers via fuel surcharges, which stimulates growth across the industry.