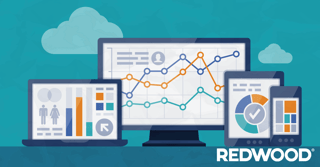 Logistics Managers' Index Recent Report Shows Strong Logistic Industry Growth

The most recent 2021 Logistics Managers' Index report has arrived, and the numbers are looking good. This report, which is a combined effort between four universities, DC Velocity, and CSCMP's Supply Chain Quarterly. In the document, they show the LMI is 74.5. This above 70-point mark is not new for July's LMI.
Over the course of six months, the average has held at 73.2. Let's take a look at an explanation for these high numbers is in the summary below.
---
What is in the LMI and how is it calculated?
Before examining the growth and predictions for Q4, it is essential that you understand the LMI contents and reported areas. The LMI is a grouping of eight areas of logistics, including:
Inventory levels and cost

Warehouse capacity, utilization, and prices

Transportation utilization and prices
The rating for these three areas is based upon a diffusion index, an index measuring growth as anything being above the 50% margin and any recession being numbers that fall below the 50% mark. To get these numbers, the diffusion index is calculated:
PD = Percentage of respondents saying the category is declining
PU = Percentage of respondents saying the category is unchanged
PI = Percentage of respondents saying the category is increasing
Diffusion Index = 0.0 * PD + 0.5 * PU + 1.0 * PI
Technically, a rate can fall slightly in a month, as did vacancy rates, and still show overall growth within the LMI.
---
Inventory Levels and Cost
Inventory levels are up, as various warehouses have temporarily abandoned the JIT model in favor of overstocking their inventories to avoid stock-outs. 2020's inventory shortages, such as on toilet paper, on essential items, are credited for this overstocking method, as supply chains do not want to have any repetitions of outages. Inventory growth shows a rate of 66.4, which is above the all-time high of 61.1. The report shows an increase in durable goods as well, specifically in the automotive and appliances market.
Cost numbers have increased in July. LMI reports that inventory costs will continue to increase, pointing to an ongoing bottlenecking in import and exporting and limited capacity numbers increasing as a likely contributor. While the rate of change is decreasing and the month-to-month change is -0.6, the projected direction for cost and inventory is growth.
---
Warehouse Capacity, Utilization, and Prices
Warehouses are maxing out their capacities. Supply chains are focusing on overstocking their warehouses to get ahead of inventory demands, which are sure to occur in the upcoming holiday seasons. As many consumers have turned solely to online next-day delivery purchasing, warehouses have filled their capacity limits to minimize any stockout risks. July's LMI shows Warehouse Capacity at 41.1, almost a full point above June's report, which was 40.7. Warehouse Utilization has decreased, falling from 75.5 to 70.5.
Due to warehouses having lower utilization and the capacity of these facilities being maxed out, warehouse prices have subsequently increased, rising from 85.4 to 88.0 in July. Predictions show warehouse costs will continue to rise over Q4, with indicators of cost rising into the beginning of next year. But, if the capacities of the warehouses are any sign of the consumer demand, logistics can profit, even in the light of these numbers.
---
Transportation Utilization and Prices
Transportation utilization is decreasing, falling 2.2. points since last month. This number is in direct connection with the increased transportation prices. Shipping container prices continue to skyrocket, leaving supply chains in heated negotiations. Some crates have seen increases of 400% while on-one shipping containers have sold in the high 30K. Combined with delayed times in international transportation, because of blockades and other such factors, the LMI estimated the prices will continue to increase in Q4.
Transportation prices are expected to increase for both domestic and international supply chains. Because the prices are increasing internationally, supply chains seek to find closer transportation carriers to ensure same-day and one-day delivery to customers. Because of the demand, the price of transportation continues to grow locally. Overall, this month has shown a 3.8-point growth, increasing from 87.3 to 91.0. Transportation costs are predicted to reach $1.9 billion for the fiscal year.
---
Takeaways
July is a strong indicator that the logistics market will continue to grow. And while the LMI is only a report to help you gauge the growth of the industry, it can help us in understanding where supply chains should focus their efforts. The forward buying trend of July is apt to keep warehouses at high capacity and lower utilization and drive up the warehouse costs. Transportation costs will continue to increase so long as the bidding wars remain. The good news is that because of the demand, a more competitive market is available for transportation within supply chains.
As the numbers continue to break records for the 2021 year, it will be interesting to see how things change in Q4.