If there is one constant in full truckload shipping, it is that pricing always changes. Whether it's due to supply and demand, changes in regulations, fuel surcharges, or employment issues, shipping rates for full and light truckloads are constantly fluctuating. However, 2018 has seen a significant FLT month over month increase due to several possible reasons.
Let's review four of the likely reasons why FTL and LTL rates have increased in 2018.
The ELD Mandate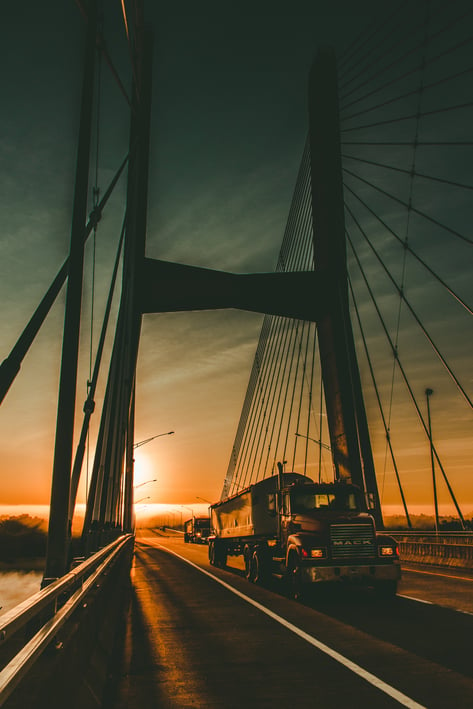 The week before Christmas in 2017 saw the activation of Phase 2 of the FMCSA's regulation which mandates the use of Electronic Logging Devices (or commonly known as the ELD Mandate). The entire trucking industry fought against this mandate for multiple reasons, but at the top was the impact it would have on the consumer. The ELD Mandate stipulates that all shipping carriers install and utilize an electronic logging device for keeping track of driver's hours of service. While many larger carriers have been using ELD systems for quite some time, several smaller or independently owned/operated trucking companies have not.
Like any other smart business, those who had not purchased and installed ELD systems waited to see if the ELD Mandate would change – or like most regulation; delayed. The pause in action never happened, which caused a large majority of carriers to incur additional expenses or equipment, training, and activation of these systems. The end result; within two-weeks of the ELD Mandate's second phase, the spot market price for shipping climbed to an all-time high. Besides offsetting costs, there were additional reasons why shipping rates increased dramatically:
• The ELD reduced driver's work days.
• The reduction in hours caused several shipments to increase from one day to two days.
• Several carriers delayed their services until they could comply with the ELD Mandate
When you add all these individual elements together – the time needed to transport freight throughout the industry increased. As such, the rates, which are largely based on the size of the shipment or DIM weight were increased to cover the additional expenses.
The Economy is Improving...For Some
Ask most business owner across America how they are doing year to date, and they'll likely smile. Recent changes in the tax code, improvements in consumer spending, all-time highs in the stock market, and a spike in manufacturing have seen a significant upturn in the economy. This has increased the need for transporting goods and commodities. Not all businesses are celebrating. Industries that depend on steel and other raw materials are finding it difficult to obtain the materials they need due to rising tariffs from international providers. This has caused a dramatic rise in the cost of raw materials, and in many ways – has impacted the rise in LTL and FTL shipping rates.
Increase in Driver Shortages
While truck drivers are well paid, the industry is currently dealing with the reality of an aging demographic. This has led to a shortage of qualified drivers to transport freight across the country at the pace in which consumers need to ship – and thus, for many smaller carriers, a reduced supply of available drivers. This reality has stimulated a pricing increase mainly in the FTL market – as local carriers and shorter delivery areas with LTL are not impacted as greatly with driver shortages.
The Rise of Ecommerce
Amazon.com has quickly become the leader in retail. With every month, they open new distribution and fulfillment centers across the United States. This has stimulated a significant increase in FTL shipments to these locations. However, the goods that people are purchasing from online retailers across the industry have also increased – in size. People order furniture, large appliances, and other items that are often shipped with LTL carriers. As the demand for these type of shipments increases, the supply is reduced – and as such, the cost of shipment is increased.
While the four reasons listed above seem to be the main causes of the rise in LTL rates month to month, prices for fuel, maintenance, supplies, and equipment tend to increase during the summer as well. Shippers of every size are working hard to integrate the ELD Mandate, hire more qualified drivers, and become more efficient with fulfilling large-scale e-commerce orders. The US Federal Government recently announced a negotiation with the EU and continues to work on negotiating tariff reductions for raw materials. Each of these independent factors directly impacts the cost of LTL and FTL shipping rates. If these issues are improved, the likelihood of a continued rise in shipping rates will be reduced.