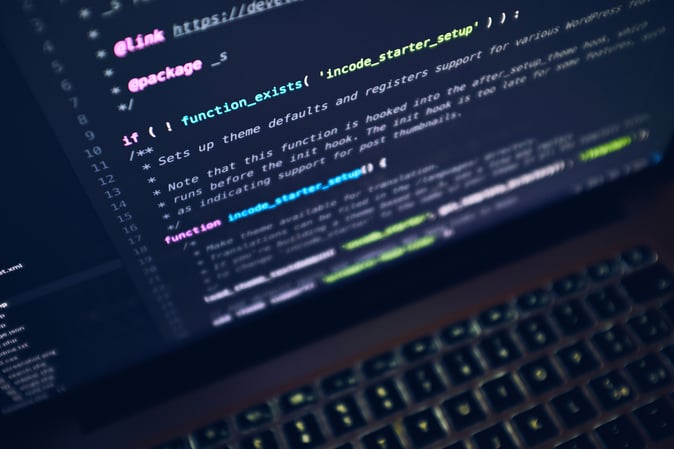 Logistics professionals have utilized transportation management systems for several years. As technology has improved, TMS solutions have evolved – converting from hardware to cloud-based systems that focus on all aspects of the supply chain; including automation. A growing trend in logistics planning is integrating TMS or FMS solutions with a focus on integrating automation into the supply chain.
Whether you're a shipper, carrier, or 3PL, there are several benefits of TMS automation that helps to improve your shipping operations, reduce overhead expenses, and monitor logistics operations.
TMS Solutions Work Independently
A modern TMS or FMS is built for precision, accuracy, and reliability. Data that is captured automatically is accessible through customized dashboards that can be configured to the needs, desires, or comfort-level of the individual user. The dashboard gives you a big-picture perspective of the operations of your company and specifically, records data on platforms you have that are automated. The independent operation of TMS or FMS solutions allows you to collect data on automated systems and procedures without influence or corruption from the human element.
TMS Assists Inventory Control and Shipment Flow
Different shippers have different levels of inventory. Whether you're a shipper that has perishable commodities, or items that require cold storage shipment, there are times when delays in shipping can cause headaches for a company. The use of a transportation management or freight management software solution helps to collect data on shipping issues on the fly – which provides you with insights on traffic, weather, and other 'acts of God' that can impede or reduce the on-time delivery of your precious commodities.
Here is a practical example – let's say for the sake of argument that you are a shipper and you've been shipping medical supplies that are cold-storage required to customers. If freight shipment is delayed, due to weather, traffic, or other issues, the TMS will collect this data, can send updates to the driver or carrier agent, so it can be either rerouted or expedited. The TMS or FMS provides up-to-the-minute updates on shipments through its automated platform.
Improves Customer Service
Whether you're shipping pallets, full truckload, or individual parcels, keeping your customer updated with expected delivery times, dates, and other details is critical for improving customer relationships. When a shipment has been delayed – regardless of the reason, sending quick, automated updates on the status of their shipments keep them in the loop. A robust TMS or FMS solution can send this data to the customer instantly – without the need for you to manually text or send the email. The TMS is built with software programs that allow you to set up the communication platforms best suited for your individual customers. If Joes' Plumbing likes to receive text updates, you can set up an SMS notification program for them. If Fred's Swimming Pool Supplies prefers email updates – the TMS offers this option.
Eliminates the Guess Work on Carrier Selection
There are several TMS or FMS programs that have options that permit you to find the right carrier for the right shipment – and most importantly – at the right price. This eliminates the guesswork in choosing a carrier that will safely deliver your products on time. TMS can be configured to route deliveries based on size, volume, and weight – in either LTL or FTL model. If an intermodal shipment is more efficient, the TMS or FMS solution can offer this option – and find carriers that are available and ready to take on those shipments.
This type of option requires quite a bit of configuration and customization, so if you're considering upgrading to a modern TMS or FMS, make sure it offers the following options:
• Must be a cloud-based system
• Offers analytics that operates continuously
• Easy to integrate with existing systems and hardware
• Scalability to meet your growth potential
Modern TMS and FMS solutions are incredibly effective at improving the operation of your supply chain business. From sending updates to customers and drivers, to rerouting and helping to streamline your route planning activities, using a TMS is a great way to stay on top of modern technology with very little cost.