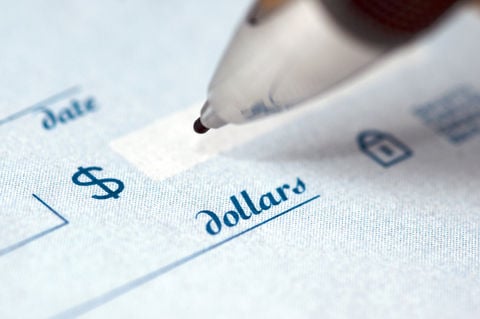 Let's start off by understanding what accessorials in LTL shipping are. LTL means "Less than truckload." An accessorial in this context is referring to an added service that does not come standard with traditional LTL shipments. There are times where carriers can add accessorial fees to shipments where they were not necessary, which is why performing a thorough freight audit is essential to avoiding unnecessary costs. That is why it's also important to work with reputable carriers, or a 3PL, that will work with you on accessorial fees as well as add bills. Let's review some of the most common accessorial fees that you will see associated with LTL shipping.
Most Common Accessorials in LTL Shipping
There's not much that is more frustrating than having to pay fees after a shipment has been booked and has reached its destination. These fees and other hidden costs are tacked on when the freight company must do more work at any time in the shipping process. For example, most trucks will not do deliveries and pickups from anywhere other than a loading dock without charging a hefty fee. In those cases, the driver must use accessories such as a pallet jack, or even a skid steer at the back of the truck. Other fees are tacked on when the driver must load and unload the freight. The only way to get around this is to ensure you know exactly which boxes to check when you make the freight order.
Inside Loading/Unloading Accessorials in LTL Shipping – It doesn't help the business owner when the wording freight companies use are a little confusing. At first glance, you'd think this type of fee is tacked on to the shipping order because the driver had to pick up or deliver the freight inside the building. That isn't quite the case. An inside loading/unloading accessorial fee is tacked on to your order when the driver has to use anything or himself to move the freight into the truck from anywhere other than a loading dock. The word inside refers to the truck, not the building.
Residential Freight Charges – It is very important to specify exactly what the pickup/delivery location is. Most LTL companies send large trucks out to their destinations. If you have a home-based business on a small street, the truck may not even fit in where it needs to properly deliver/pick up the freight. If this happens, you can expect a hefty fee to be added on if the driver is forced to use their equipment. Or, even worse, they may have to keep the cargo and send it back out on a smaller truck, which will include a large re-delivery/pickup fee. Also, you may want to just expect to have a fee tacked on just for the LTL freight company delivering or picking up freight in residential areas.
Liftgate Accessorials in LTL Shipping – If your freight must be delivered or picked up using the truck's liftgate, you may be looking at some fees added to the bill. This is similar to an inside accessorial fee where the driver is responsible for loading and unloading the cargo to the truck. If you didn't know, a liftgate is a hydraulic platform that raises and lowers from the back of the truck to the ground. A liftgate allows easy loading and unloading from places that do not have shipping docks.
Restricted Access Site Delivery/Pickup – There are plenty of places that make it a hassle for freight services to just get in and out of. Government facilities, military bases, airports, and places like them sometimes require that the truck is searched through. Also, the freight company must be in touch with any restricted access sites in order for the delivery/pickup to happen easily. These things require more work and time, so the freight company will likely have some fees to add to the bill. There are many other places where this fee could be added on justifiably, so talk with your LTL freight service to see if this fee applies to you.
Special/Deluxe Accessorials in LTL Shipping – This type of service is commonly known as a white glove service. This type of delivery and pickup includes some extra bonuses like having the delivery drivers actually touch the freight after it is off the truck and will move it to a specific location inside the building. Also, they will pick up from anywhere in the building and move it to the truck. Keep in mind that most LTL freight services will charge per flight of stairs they must endure getting the job done. Some LTL carriers will also include trash removal and insurance on your freight that is included in the price.
Alright, so these are just some extra costs and fees you may find on the final shipping bill from the LTL freight carrier you use. The best way to ensure you don't incur a ton of extra costs is to know exactly what the company charges and what they charge for. If you are confused about anything, the delivery driver should be able to help you understand any fees and will explain to you that there are costs to doing extra work during the shipping process. However, at the end of the day, it will be the business owner's responsibility to have that knowledge beforehand.
If you'd like more information about accessorials in LTL shipping, please visit www.ltxsolutions.com and gain the insight needed to dodge those costly fees.