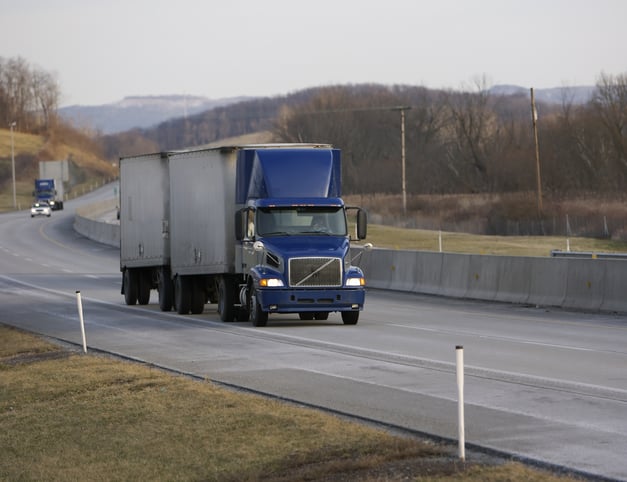 What it costs for your business to plan, source, deliver, and return your products is called the supply chain management cost. The supply chain costs can be a huge budget eater for many businesses, large and small. Getting your cost reduced using Less than Truckload (LTL) shipping can help your profits skyrocket.
Faster Long-Haul Transportation
One of the best ways you can reduce your supply chain costs is to reduce the amount of inventory you have to keep on hand to fill rush orders when your freight is in transit. You can reduce your inventory without a stall in service by choosing an LTL provider that offers fast long-haul transit times without inflating their prices. Using the most efficient LTL carriers allow you to cut your warehouse costs and increase your order fill rate.
Choosing the LTL carrier with the fastest transportation time between city pairs can also decrease your Days Sales Outstanding which means you can collect much quicker as well. When you find an LTL shipping company that is dependable and can offer expedited service you can also begin negotiating with retailers for discounts based on prompt payment.
Reduce Your Warehouse Staffing Using LTL
Finding an LTL carrier that can offer extra services for a competitive price can help you save money in staffing and warehouse costs. If your LTL shipper is able to take over the burden of paperwork and follow-up on orders, you will save time and money in administrative costs. Choose an LTL carrier that offers service such as proof of delivery, purchase order confirmation, customized analytic reporting and being a liaison between your business and consignees.
Use LTL to Combine Long-Haul Shipments
Shipping long haul multiple times a week to the same retailer can cost a lot of money. LTL shippers offering fast transit times can allow you to combine your shipments to make deadlines across the country on a consistent basis. You can reduce the need for two weekly shipments due to long cross-country transit times if you utilize LTL shippers that can make it across the country in five days or less.
Use LTL Carriers with a Direct Loading Network
Freight claims not only affect your bottom line, but they also affect your relationships with your customers. There are costs involved in filing claims and to make the customer happy, you may have to cover the cost of expedited shipping to replace the product. One way to combat freight claims is to use an LTL carrier that uses a direct loading network. The less the freight shipment is handled, the less chance there is for freight to become damaged or lost. Also, make sure to ask your potential LTL carriers what there claims ratios are.
When you do have to make things right with a client because of a claim, you'll want to be working with an LTL carrier that offers tiers of money-back-guaranteed services and transit times that can rival air shipping prices.
Use LTL Carriers That Offer Business Intelligence Solutions
LTL carriers that offer logistics and supply chain management business intelligence tools can be an invaluable resource for your business. Partnering with an LTL carrier that can provide insight into your supply chain pipeline and offer you logistics support. Many of these carriers provide network analysis and optimization for no extra fees as part of their services.
These types of LTL carriers can also help you to stay in compliance with your vendor contracts, especially when dealing with big-box retailers. Compliance requirements can be complicated and take a lot of time to manage, and LTL carriers that can offer compliance screenings and services can save you a lot of time.
When choosing an LTL carrier that can help you reduce your supply chain management costs be wary of carriers that offer the lowest rate. Although the lowest prices on your LTL shipments may save you a few dollars right away, the long run costs will not be lucrative. You may experience carriers that cut services to cut corners and offer low transport costs.
LTX Solutions offers LTL transportation that provides business solutions for your supply chain. LTX Solutions offers increased efficiency, personalized service, data consolidation, and custom technology to make your LTL freight management experience a process that will save you money and increase your profits. LTX Solutions even offers free freight pay and audit services to their customers and can intelligently improve your supply line. LTX Solutions will become an extension of your team rather than -just a third party entity.